Tribe's Santana, Encarnacion host farmhands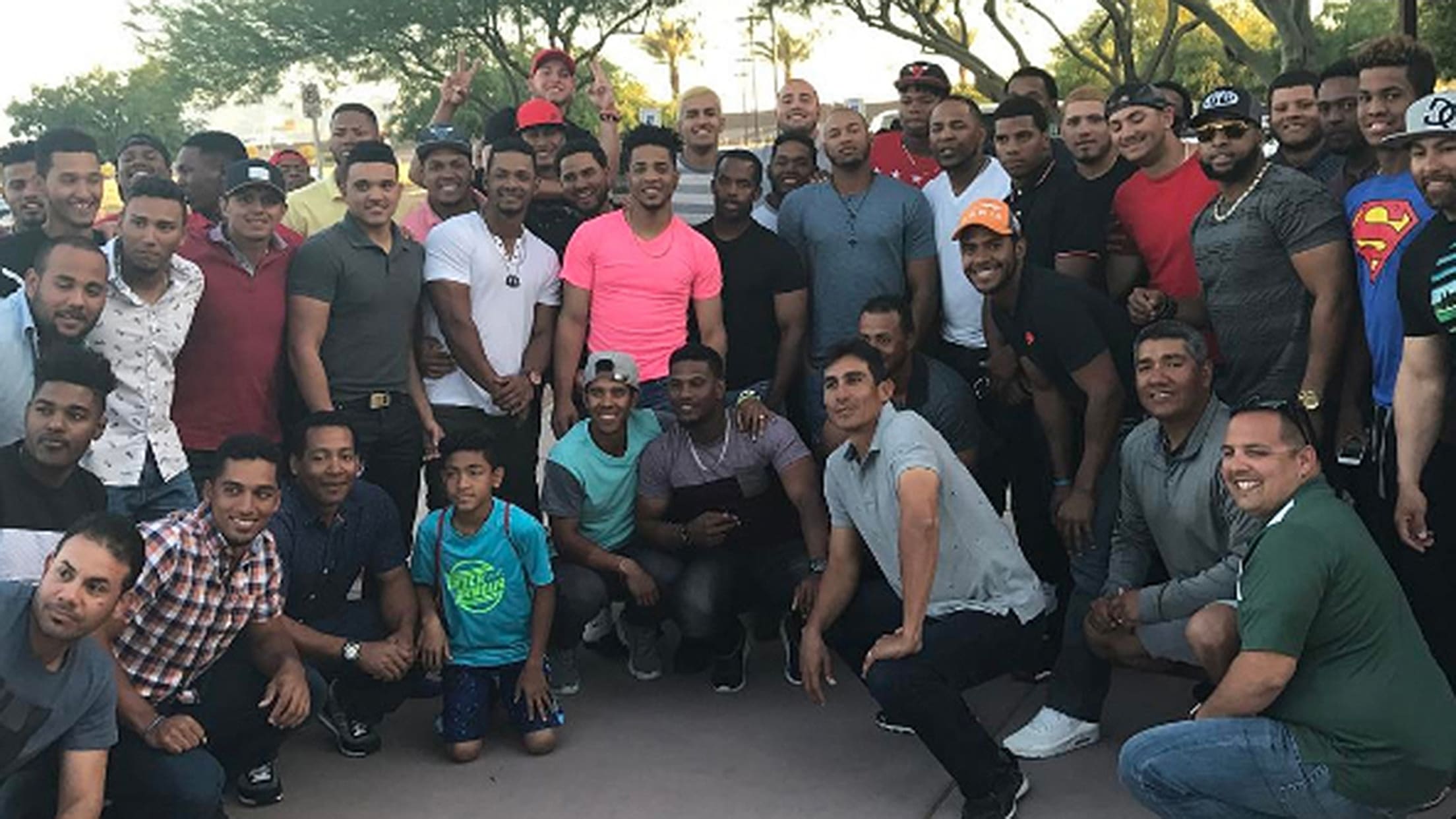 More than 60 Minor Leaguers joined Carlos Santana and Edwin Encarnacion for dinner on Tuesday. (credit: Carlos Santana's Instagram account, slamtana_41)
GOODYEAR, Ariz. -- Earlier this spring, the Indians organized an informal event for all the Latin-American players in the farm system. It was an opportunity for some of Cleveland's big leaguers to field questions or offer advice.As Carlos Santana looked out at the crowd of young players, he thought back
GOODYEAR, Ariz. -- Earlier this spring, the Indians organized an informal event for all the Latin-American players in the farm system. It was an opportunity for some of Cleveland's big leaguers to field questions or offer advice.
As Carlos Santana looked out at the crowd of young players, he thought back to his early days in professional baseball. He then asked Edwin Encarnacion if he wanted to join him in holding a group dinner for the Minor Leaguers. On Tuesday, Santana and Encarnacion hosted more than 60 players at P.F. Chang's in Goodyear.
"I remember when I was a rookie with the Dodgers," Santana said on Wednesday morning. "Rafael Furcal did that for us. It meant a lot. I never forgot that."
The Latin-American event was put together by Bruce Chen, who is a cultural development coordinator for the Indians. Santana and Encarnacion were among a handful of Major Leaguers who attended to talk to the players. Danny Salazar, Jose Ramirez and Erik Gonzalez were among the others who participated.
Encarnacion, who joined the Indians on a three-year contract worth $60 million over the offseason, was more than happy to help.
"It's something you learn when you're a rookie. You learn it from the veterans," Encarnacion said. "Now that we're at this level, we need to do the same thing for these rookies, like [veterans] did for us."