2018 No. 1 pick throws 2 straight no-nos (sort of)
Tigers' top prospect records 56 outs without giving up a hit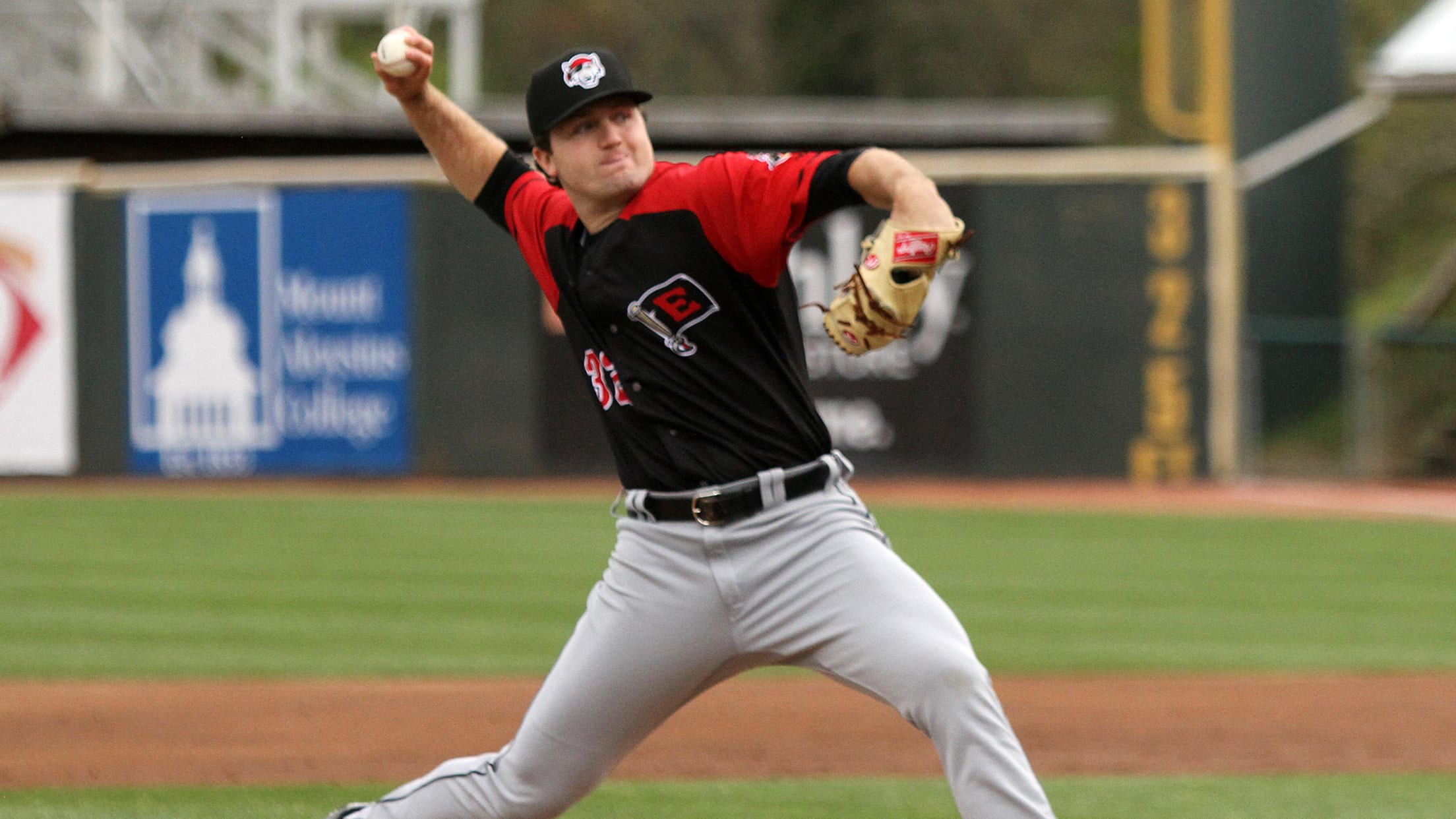 While many pitching prospects have gotten off to strong starts in 2019, none have dominated quite like 2018 No. 1 overall Draft pick Casey Mize, who ran his streak of consecutive hitless innings pitched to 17 in his second start for Double-A Erie. After tossing a no-hitter on 98 pitches
While many pitching prospects have gotten off to strong starts in 2019, none have dominated quite like 2018 No. 1 overall Draft pick Casey Mize, who ran his streak of consecutive hitless innings pitched to 17 in his second start for Double-A Erie.
After tossing a no-hitter on 98 pitches in his Double-A debut on Monday, the Tigers' No. 1 prospect retired the first eight hitters in Bowie's lineup in Saturday's encore performance before giving up an infield single with two outs in the third inning.
The hit was the first allowed by Mize in 11 full innings at the Double-A level and 17 innings overall, dating back to his final start with Class A Advanced Lakeland on April 23, when he yielded a one-out single in the second inning before completing eight scoreless frames of one-hit ball. Counting outs rather than complete innings pitched, Mize's hitless streak lasted 56 outs (which would equal 18 2/3 innings).
"Just trying to throw everything for a strike is the goal," Mize said. "Keeping hitters on their toes and not sitting on a pitch -- it's what I try to do to avoid hard contact, and luckily I was able to get that done."
With his hitless streak over, the 22-year-old right-hander went on to complete five innings, allowing an unearned run on two hits to lead the SeaWolves over Bowie, 6-1. He struck out four and did not issue a walk, throwing 56 of his 78 pitches for strikes (11 swinging strikes).
"I think it was better. Still not where it needs to be, but better," Mize said of his fastball command, which he struggled with in his last start despite throwing a no-no.
Mize, MLB Pipeline's No. 16 overall prospect, owns a minuscule 0.23 ERA and 0.28 WHIP through six starts in his first full season, allowing only one earned run in 40 innings across two levels. He's given up two or fewer hits in five of his six outings, and nine total hits while limiting opposing hitters to a .071 average.
"I feel like last week was a very good first game for us to build upon, and I feel like we did that [Saturday]," Mize said. "[Catcher Jake Rogers] calls a great game, and he stole me a couple pitches. He's really good back there,"
Mize's ability to adeptly command an arsenal of three plus-or-better pitches has led to 36 strikeouts against only two walks in 2019, and a 50/5 strikeout-to-walk ratio in 53 2/3 career innings.