CC likely to start season on injured list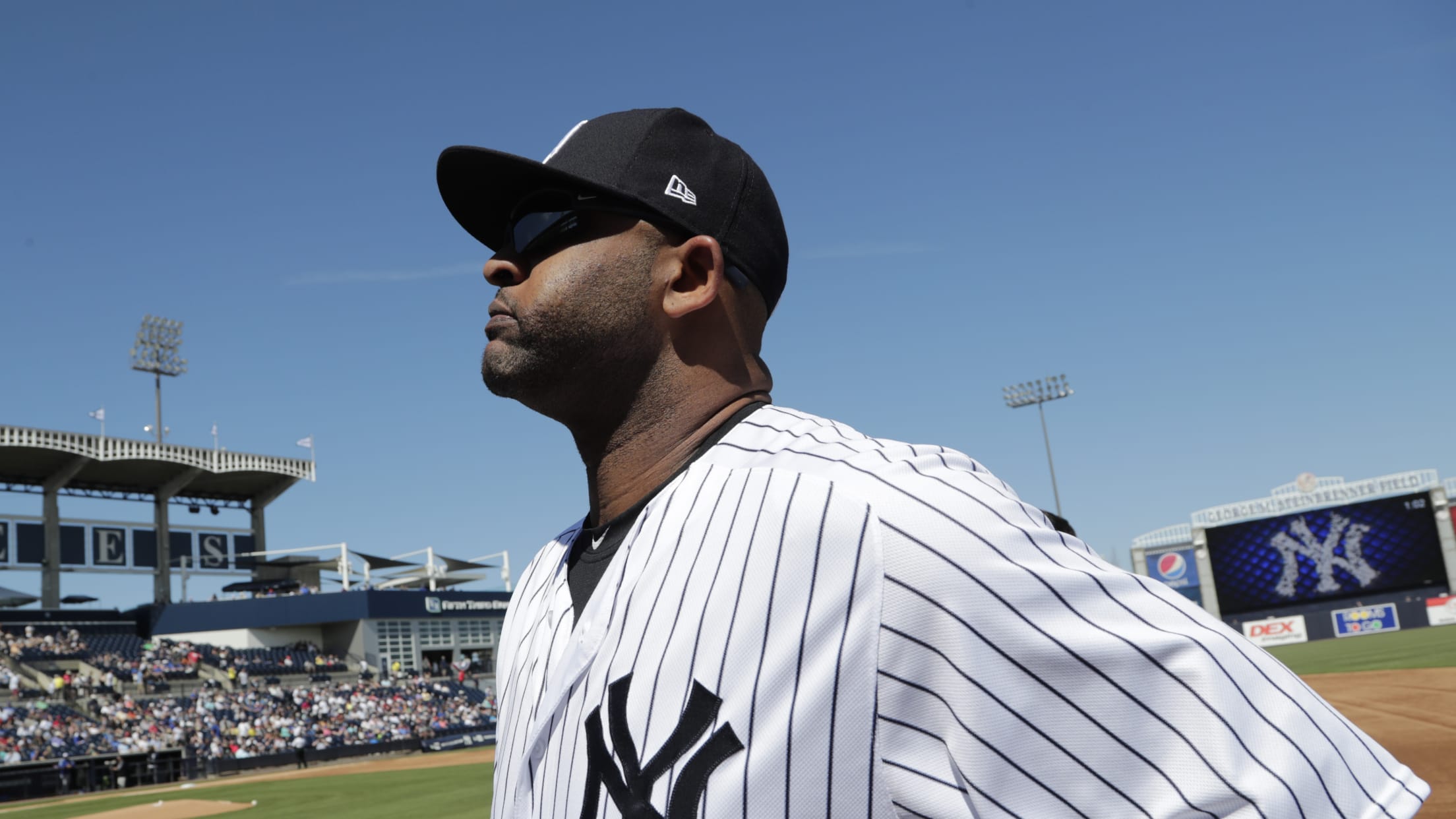 TAMPA, Fla. -- The Yankees' pitching depth will be tested early, as left-hander CC Sabathia is expected to join right-hander Luis Severino in beginning the regular season on the injured list, manager Aaron Boone said after Wednesday's 9-5 Grapefruit League loss to the Cardinals. Boone said that because Sabathia started
TAMPA, Fla. -- The Yankees' pitching depth will be tested early, as left-hander CC Sabathia is expected to join right-hander Luis Severino in beginning the regular season on the injured list, manager Aaron Boone said after Wednesday's 9-5 Grapefruit League loss to the Cardinals.
Boone said that because Sabathia started his spring late, coming off an angioplasty and right knee surgery, the 38-year-old will not have enough time to build up his stamina in order to see big league duty in late March or early April. Sabathia has announced that he will retire after 2019.
"Everything is going pretty well," Boone said. "He had his second 'pen that went well [on Wednesday]. I certainly don't expect him for the start of the season. It may be a couple of weeks in, if everything keeps going according to plan."
Boone speculated that Sabathia could miss one or two turns through the rotation, remaining behind in Tampa when the Yankees go north. When Sabathia is activated, he also must serve a five-game suspension, levied for his actions in a Sept. 27 game against the Rays at Tropicana Field.
"I feel like once I'm facing hitters in BP or a sim game, it's going to go pretty quick from there," Sabathia said. "I would assume [I will face hitters] maybe in the next couple of weeks. Everything's looking good; no setbacks. The arm, knee, heart – everything feels good. Just keep pushing."
With Sabathia and Severino (right rotator cuff inflammation) both unavailable, Boone said that it is conceivable that the Yankees would begin the year with Domingo German or Jonathan Loaisiga in the rotation, joining J.A. Happ, James Paxton and Masahiro Tanaka.
Boone said that the Yankees will use a fifth starter in early April, despite off-days on March 29, April 5 and April 11.
"We feel like we have good options, especially in what we're hopeful is not a long-term situation," Boone said. "I would say those are certainly the front-runners for that spot. They've come in here and pitched that way. Their work has supported that."