CC receives $500,000 bonus despite ejection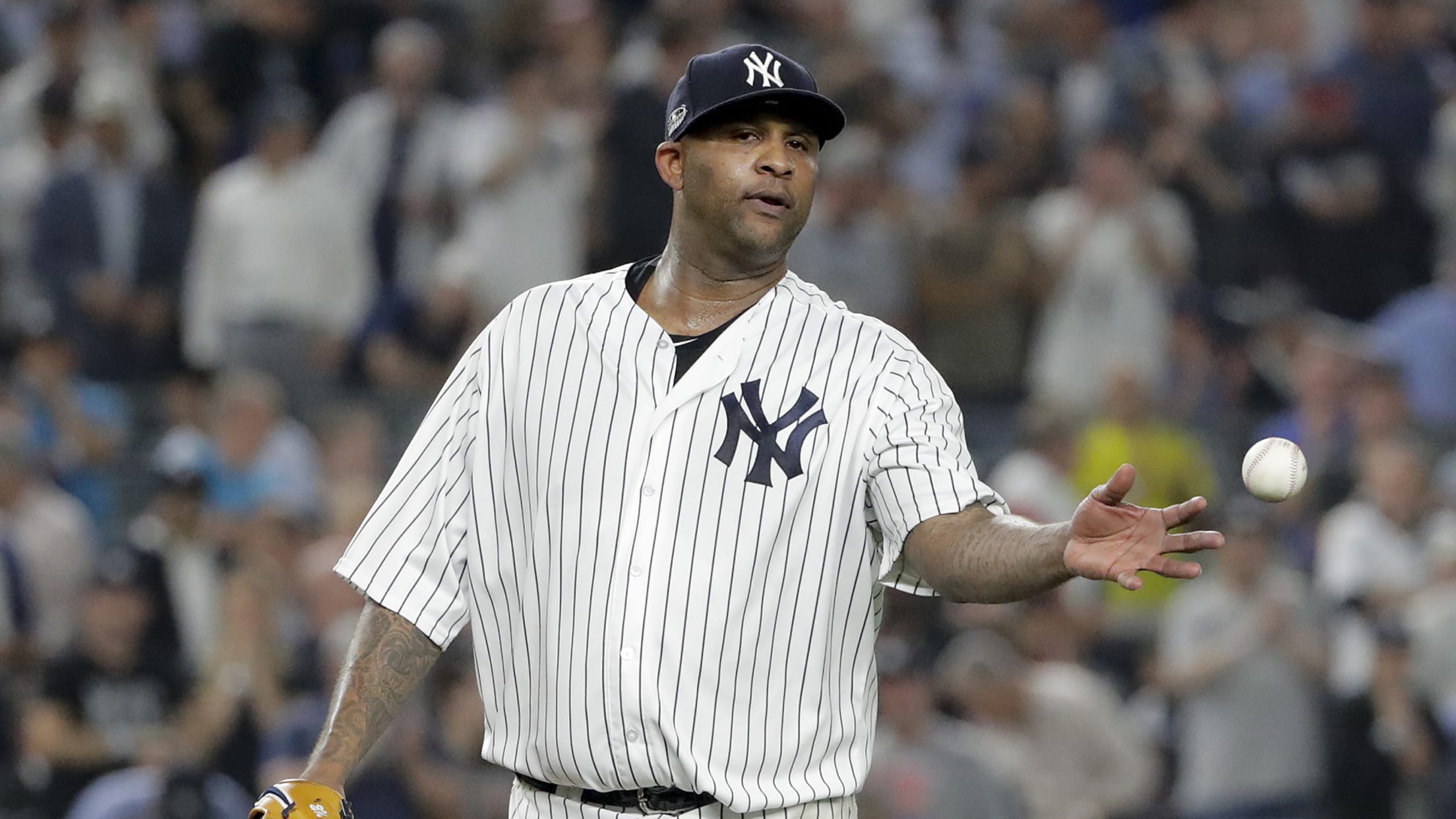 New York Yankees starting pitcher CC Sabathia steps back on the mound during the third inning of Game 4 of baseball's American League Division Series against the Boston Red Sox, Tuesday, Oct. 9, 2018, in New York. (AP Photo/Frank Franklin II) (Frank Franklin II/AP)
The Yankees awarded veteran left-hander Carsten Sabathia a $500,000 performance bonus following the end of last season, according to the club's final luxury tax payroll.The bonus was to be earned if Sabathia pitched 155 innings in 2018, and although he fell two innings shy after being ejected during his final
The Yankees awarded veteran left-hander Carsten Sabathia a $500,000 performance bonus following the end of last season, according to the club's final luxury tax payroll.
The bonus was to be earned if Sabathia pitched 155 innings in 2018, and although he fell two innings shy after being ejected during his final start of the season, the Yankees paid him the bonus anyway.
"We thought it was a very nice gesture by the Yankees," Sabathia's agent, Kyle Thousand of Roc Nation Sports, told The Associated Press on Monday.
Sabathia was ejected after hitting Rays catcher Jesus Sucre on the left leg with a 93 mph fastball to begin the bottom of the sixth inning on Sept. 27 at Tropicana Field. It was Sabathia's second hit batter of the game; he also hit then-Rays prospect Jake Bauers in the knuckles on his right hand during a fifth-inning plate appearance.
In the top of the sixth, Sabathia's counterpart, right-hander Andrew Kittredge, threw his first pitch behind the neck of Austin Romine, prompting Sabathia to try and run out of the dugout and onto the field of play before Yankees manager Aaron Boone restrained him.
Neither the Yankees nor Sabathia made any official announcement about the performance bonus being awarded.
"It was something that we did very private and weren't looking to publicize, and I'll just leave it at that," Yankees general manager Brian Cashman said.
Sabatha, 38, signed a one-year, $8 million contract to return to the Yankees for the 2019 season, which he has said will be his last. In 29 starts last season, Sabathia posted a 3.65 ERA.
In 18 Major League seasons, Sabathia is 246-153 with a 3.70 ERA, winning the 2007 American League Cy Young Award while with the Indians, and helping the Yankees capture their last World Series championship in '09.