Chacin my pick as Padres Pitcher of the Year
Right-hander was particularly tough when pitching at Petco Park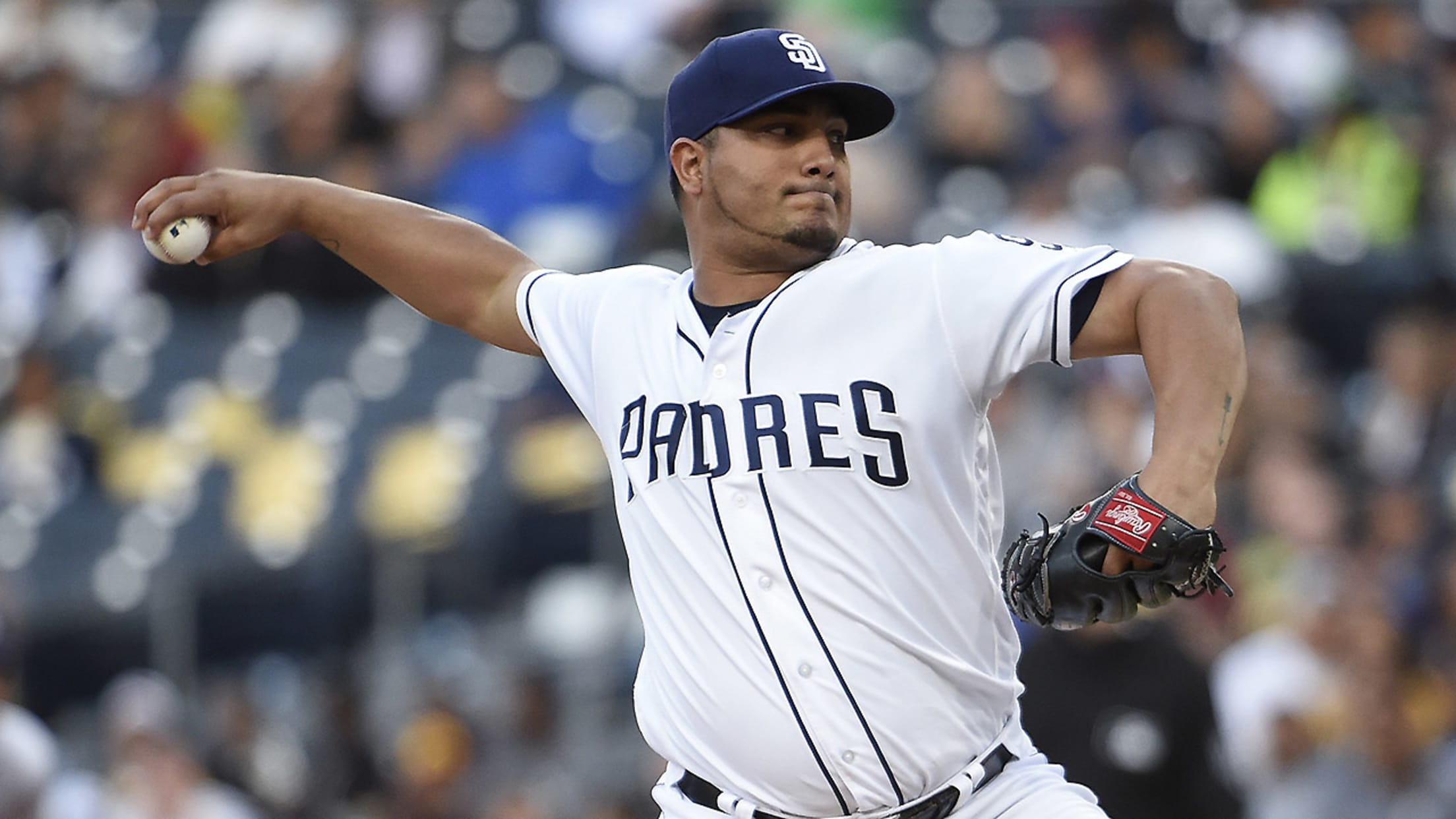 (Denis Poroy/Getty Images)
Bill Center, longtime sportswriter for U-T San Diego, is an employee of the Padres.When voting for the Pitcher of the Year, I tend to lean more toward starters over relievers, with all other things being equal.That is why I've selected right-handed starter Jhoulys Chacin over left-handed closer Brad Hand as
Bill Center, longtime sportswriter for U-T San Diego, is an employee of the Padres.
When voting for the Pitcher of the Year, I tend to lean more toward starters over relievers, with all other things being equal.
That is why I've selected right-handed starter Jhoulys Chacin over left-handed closer Brad Hand as my Padres Pitcher of the Year.
In his first season with the Padres, the 29-year-old Chacin posted a 13-10 record with a 3.89 ERA in 32 starts. A record that I love is that the Padres were 17-15 in games started by the 6-foot-3, 215-pound Venezuelan.
Of course, Chacin was at his best while pitching at home in Petco Park.
Chacin had a 9-3 record in 16 starts at home this season with a National League-best 1.79 ERA. Opponents hit only .175 against Chacin at Petco Park with a .262 on-base percentage. Chacin's WHIP at Petco Park was 0.977 -- an incredible mark for a starting pitcher.
Chacin, it should be noted, has always pitched well at Petco Park. His career record in the Padres downtown home is 11-4 with a 2.03 ERA in 20 games (18 starts). His opponents' batting average at Petco Park is .185 and his career WHIP is 1.023.
The Padres were 5-0 in the last five starts made by Chacin in 2017. And in the second half of the season, Chacin was 5-3 with a 3.33 ERA and a .212 opponents' batting average in 14 starts after the All-Star break.
Chacin pitched 180 1/3 innings this season. He allowed 82 runs (78 earned) on 157 hits and 72 walks with 153 strikeouts. He had a 1.270 WHIP for the season, a .235 opponents' batting average and a 2.8 WAR. He allowed two or fewer runs in 19 of his 32 starts and was credited with 15 quality starts.
From June on, Chacin was 9-6 in 21 starts with a 3.01 ERA while averaging six innings per start.