Blue Jays send down Girodo, Aardsma, Jenkins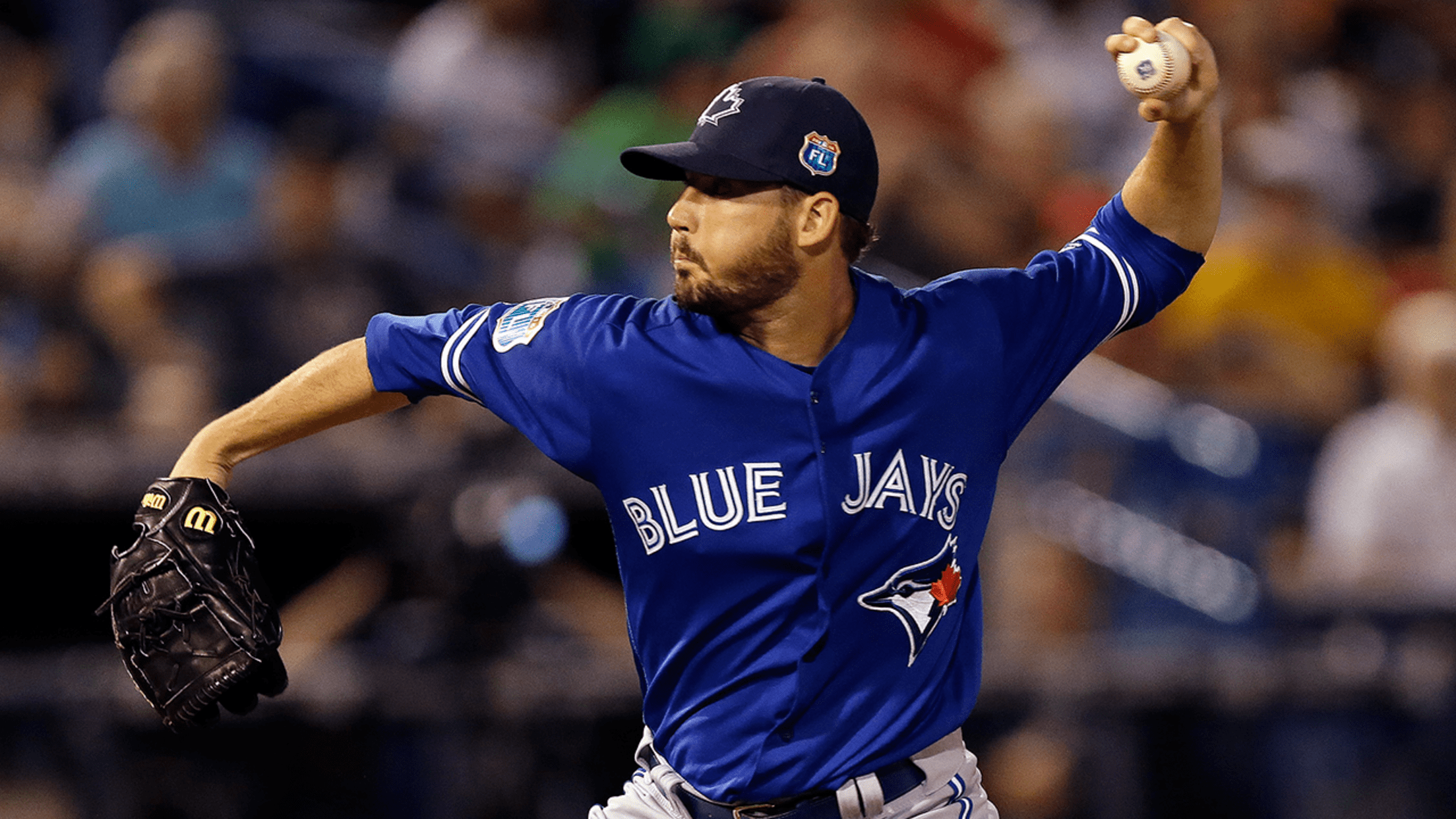 Chad Girodo, who was competing for a spot in Toronto's bullpen, pitched five scoreless innings in Grapefruit League play. (AP)
CLEARWATER, Fla. -- The Blue Jays made another round of cuts on Friday afternoon, reassigning Chad Girodo, David Aardsma and Chad Jenkins to Minor League Spring Training. Girodo had an outside chance to make the club as the second lefty out of the bullpen, but the fact that he had
CLEARWATER, Fla. -- The Blue Jays made another round of cuts on Friday afternoon, reassigning Chad Girodo, David Aardsma and Chad Jenkins to Minor League Spring Training. Girodo had an outside chance to make the club as the second lefty out of the bullpen, but the fact that he had Minor League options left likely hampered his case.
Toronto manager John Gibbons said he's not "adamant" about needing a second lefty behind Brett Cecil, but it does seem like the ideal scenario. With Girodo sent out and Aaron Loup (strained forearm) still without a time frame to begin pitching in games, the second lefty appears to be either Randy Choate or switch-pitcher Pat Venditte.
Venditte also has options remaining, which likely means Choate has the edge. Toronto could instead go with right-hander Ryan Tepera, who has strong splits against left-handed batters. Toronto has two bullpen spots up for grabs with other pitchers in the mix, including right-handers Joe Biagini and Arnold Leon.
• Spring Training:Schedule | Tickets | Gear
"It's ideal, but I'm not adamant about it," Gibbons said of a second lefty. "We have some righties, too, that can get lefties out, so we're not locked into that. [Choate and Venditte] are the two, we haven't seen Choate a lot, we're going to try and give him some work this week. Venditte has pitched very good for us. We'll see where that goes, but it's not something we have to have."
Injury updates
Troy Tulowitzki made his return to the Blue Jays' lineup on Friday night after he missed the previous day because of a bruised right hand. Tulowitzki was struck on the hand by a fastball from the Mets' Bartolo Colon, and while many feared the worst, X-rays came back clear. Tulowitzki went 1-for-3 Friday night with a double to the left corner in his first at-bat.
Jose Bautista received another day off Friday because of a stiff neck. Bautista felt some discomfort in the area this week, but it's considered minor. He is expected to get into a game within the next couple of days.