Girodo off 40-man, stays in Blue Jays' camp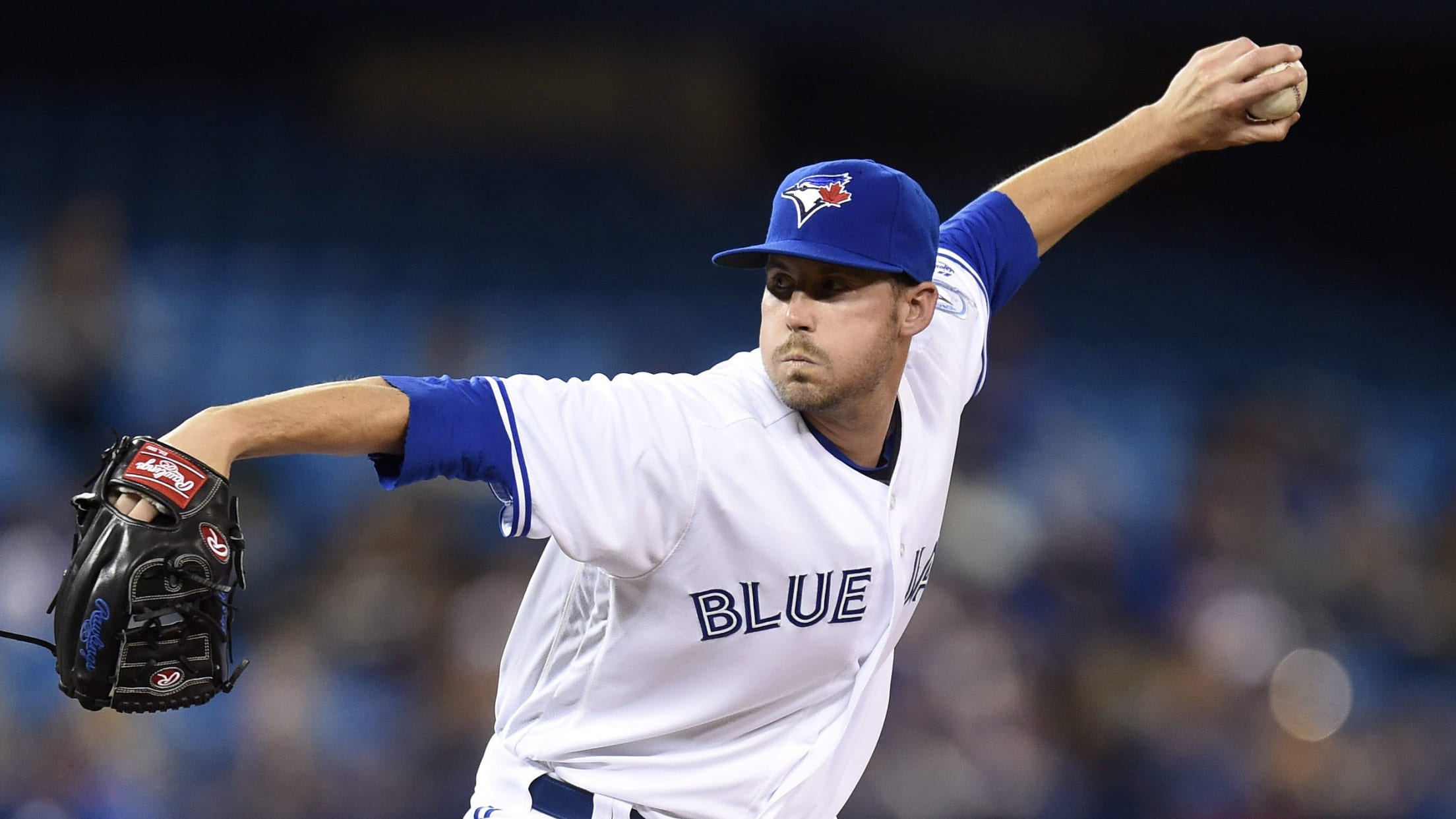 Chad Girodo made his debut for Toronto in 2016 and allowed five earned runs in 10 1/3 innings. (AP) (Frank Gunn/AP)
DUNEDIN, Fla. -- Blue Jays left-hander Chad Girodo was outrighted off the 40-man roster on Wednesday afternoon but he will remain in Toronto's Spring Training camp as a non-roster invitee.Girodo was designated for assignment a week ago when the Blue Jays made a series of moves to create space on
DUNEDIN, Fla. -- Blue Jays left-hander Chad Girodo was outrighted off the 40-man roster on Wednesday afternoon but he will remain in Toronto's Spring Training camp as a non-roster invitee.
Girodo was designated for assignment a week ago when the Blue Jays made a series of moves to create space on the 40-man roster for veteran relievers J.P. Howell and Joe Smith. Girodo later cleared waivers and on Wednesday officially remained with the organization.
The 26-year-old made his big league debut for Toronto last season and allowed five earned runs over 10 1/3 innings. He also went 2-1 with a 3.79 ERA over 35 2/3 innings for Triple-A Buffalo.
Girodo won't crack the 25-man roster, but he could still regain his standing within the organization with a strong start in Buffalo. He will be competing with Matt Dermody, Aaron Loup and Brett Oberholtzer among others to warrant consideration during the season if anything happens to Howell, who is Toronto's primary lefty reliever.