Qualls to resume throwing on Monday
Entering second season with Rockies, veteran reliever limited by sore forearm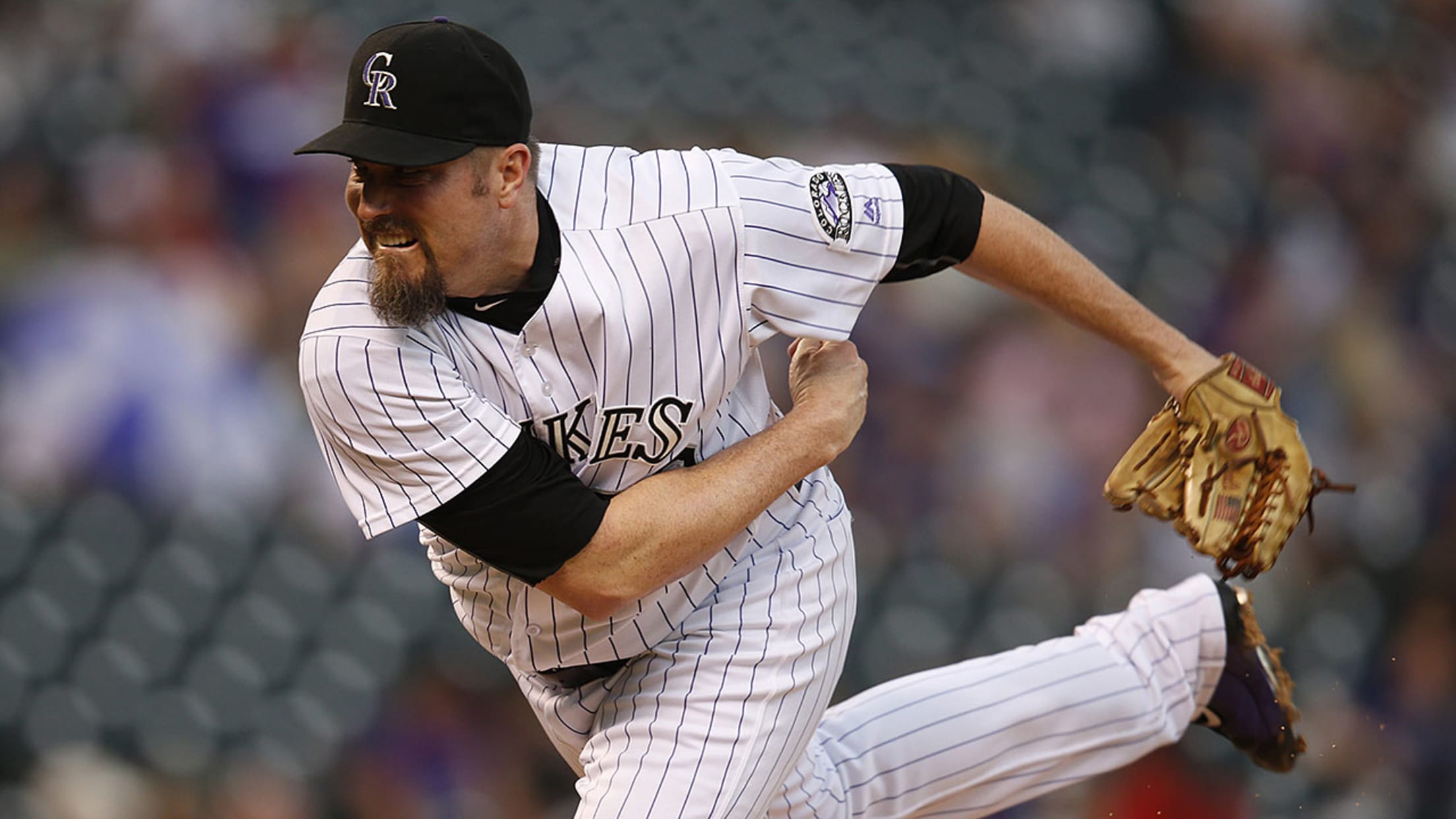 Chad Qualls had a 5.23 ERA in 44 games in his first season with Colorado. (AP)
SCOTTSDALE, Ariz. -- Rockies right-handed reliever Chad Qualls, who hasn't pitched in a Cactus League game since March 1 because of soreness in his right forearm, said on Sunday that he plans to resume throwing Monday."Hopefully it's nothing big, and it's early in camp," Qualls said. "I've never been in
SCOTTSDALE, Ariz. -- Rockies right-handed reliever Chad Qualls, who hasn't pitched in a Cactus League game since March 1 because of soreness in his right forearm, said on Sunday that he plans to resume throwing Monday.
"Hopefully it's nothing big, and it's early in camp," Qualls said. "I've never been in this situation, either. I'm kind of going stir crazy seeing everybody else get ramped up. I want to be a part of it."
Qualls, 38, joined the Rockies last year on a two-year, $6 million contract. He went 2-0 with a 5.23 ERA in 44 games in 2016, missing nearly a month with colitis late in the season.
Due $3.75 million this year, Qualls is trying to ensure a spot in a bullpen that added free agents Greg Holland and Mike Dunn and is depending on younger pitchers to take a step forward.
Qualls, who said he worked this offseason to build velocity, threw two scoreless outings, but felt his forearm tighten after the second game.
"My whole career, if I feel sore or tight or anything, I'd pitch beat-up, banged up," Qualls said. "It's something I thought would just magically disappear. It always has. But this hung around, so I went to the trainers and let them know it was tight. They were really precautionary and shut me down."