Blackmon exits with right calf injury
Rockies uncertain about outfielder's status for opener vs. Orioles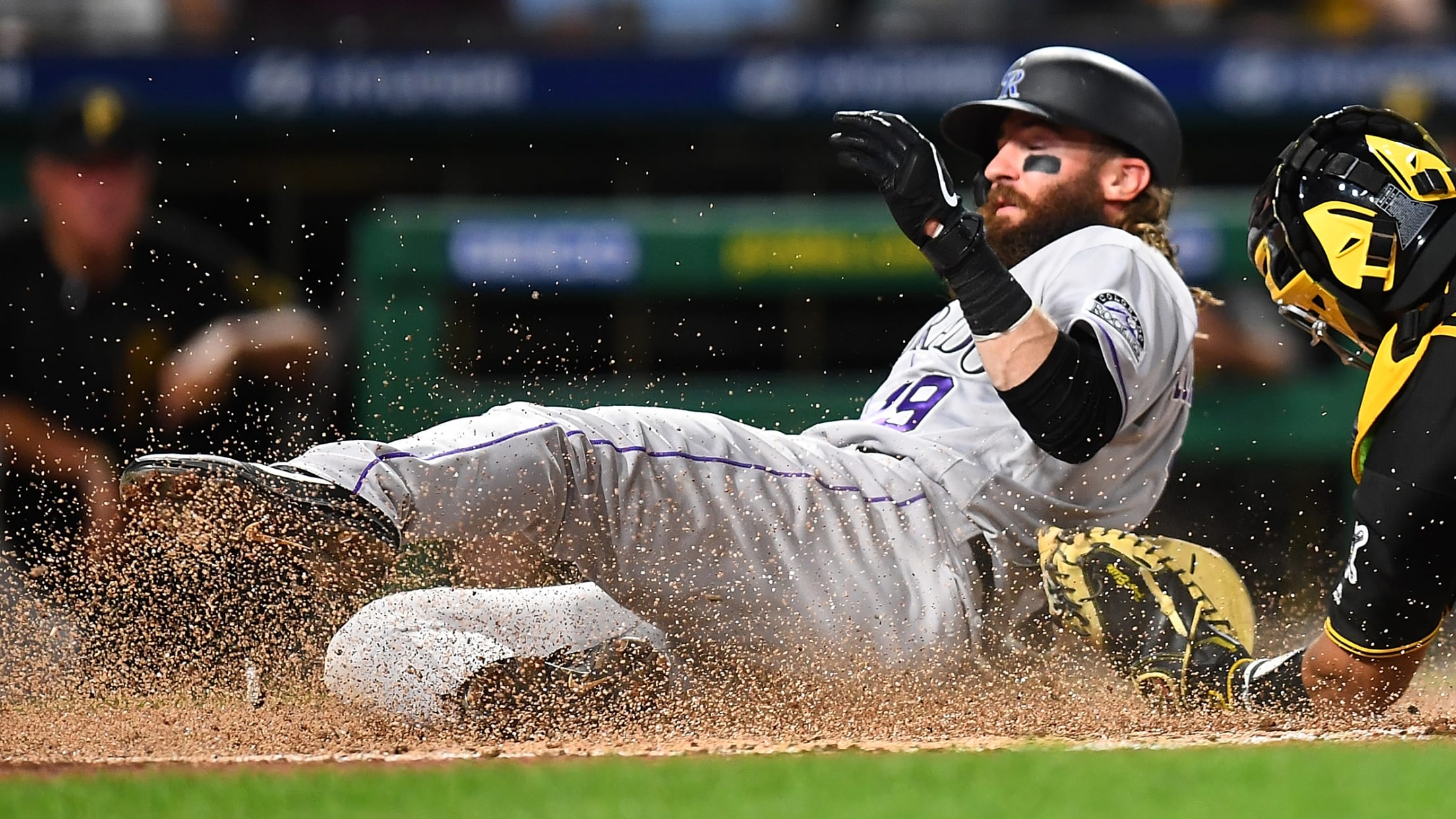 PITTSBURGH -- Right fielder Charlie Blackmon, one of the National League's most consistent hitters this season, left Thursday's 14-6 loss to the Pirates after four innings with a right calf injury. It's not clear if he'll be available for Friday night's game against the Orioles. Blackmon, who has hit safely
PITTSBURGH -- Right fielder Charlie Blackmon, one of the National League's most consistent hitters this season, left Thursday's 14-6 loss to the Pirates after four innings with a right calf injury. It's not clear if he'll be available for Friday night's game against the Orioles.
Blackmon, who has hit safely in 28 of his past 30 games (.341, 45-for-132), fouled a Jordan Lyles pitch off his calf in the third inning, and he played the next two innings defensively before being removed. Blackmon said running after a ball defensively that "it got tight on me."
Blackmon said he will be re-evaluated Friday.
"[The Rockies' training staff] said this isn't the kind of thing you want to take lightly -- you want to make sure you're good to go and feeling good before you cut it loose again," Blackmon said.
The Rockies have been going with just four outfielders, because they have two second basemen (Ryan McMahon and callup Brendan Rodgers) plus 2 1/2 first basemen (Daniel Murphy, Mark Reynolds and McMahon). So if Blackmon is held for Friday or beyond and doesn't go on the 10-day injured list, or the Rockies don't promote another outfielder from the Minors, it's not clear who would move to the outfield if necessary.
Overall, Blackmon is hitting .300 with 10 home runs and 31 RBIs from the Rockies' leadoff position, and he has appeared in all but two of the club's 48 games.