Utley back from DL to face Mets in New York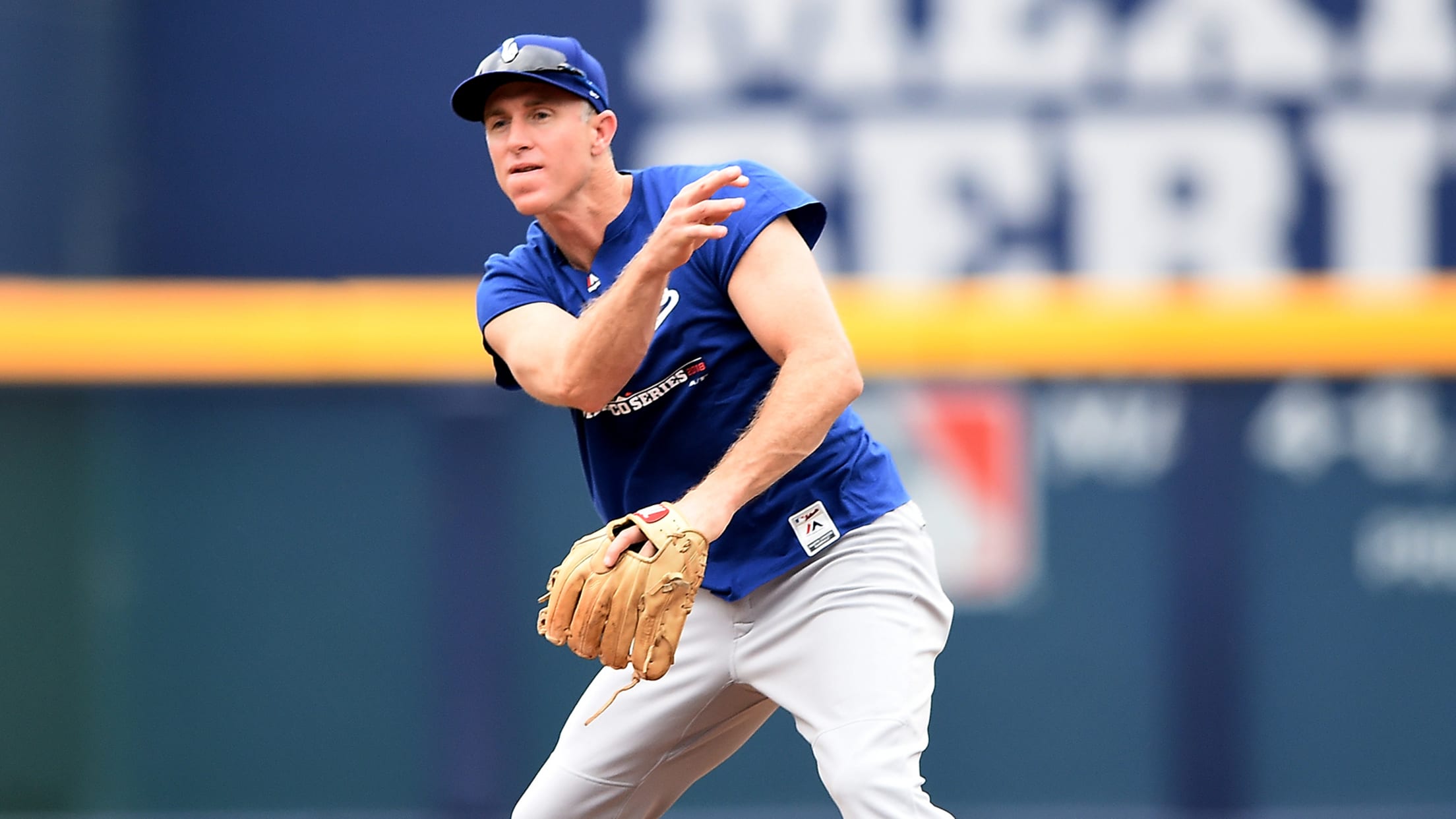 NEW YORK -- Dodgers veteran infielder Chase Utley was activated from the disabled list before Friday night's game against the Mets at Citi Field.Utley, whose activation was pushed back until Friday in the wake of bullpen usage during Tuesday's doubleheader, had been on the DL since May 30 due to
NEW YORK -- Dodgers veteran infielder Chase Utley was activated from the disabled list before Friday night's game against the Mets at Citi Field.
Utley, whose activation was pushed back until Friday in the wake of bullpen usage during Tuesday's doubleheader, had been on the DL since May 30 due to a left thumb sprain. After the Dodgers' 4-0 loss to the Cubs on Wednesday, catcher James Farmer was optioned to Triple-A Oklahoma City to accommodate Utley's return.
Utley has a history with the Mets. After an Utley takeout slide into second broke the leg of Mets infielder Ruben Tejada in the 2015 postseason, Utley was a wanted man when the Dodgers played in New York the next year. On May 28, 2016, Mets starter Noah Syndergaard retaliated with a purpose pitch behind Utley and was ejected. Later that game, Utley slugged a solo homer and a grand slam.
"That performance by Chase was pretty special, so we have to give them what they want," said Dodgers manager Dave Roberts.
Ken Gurnick has covered the Dodgers for MLB.com since 2001.