Shreve recalled after regaining splitter grip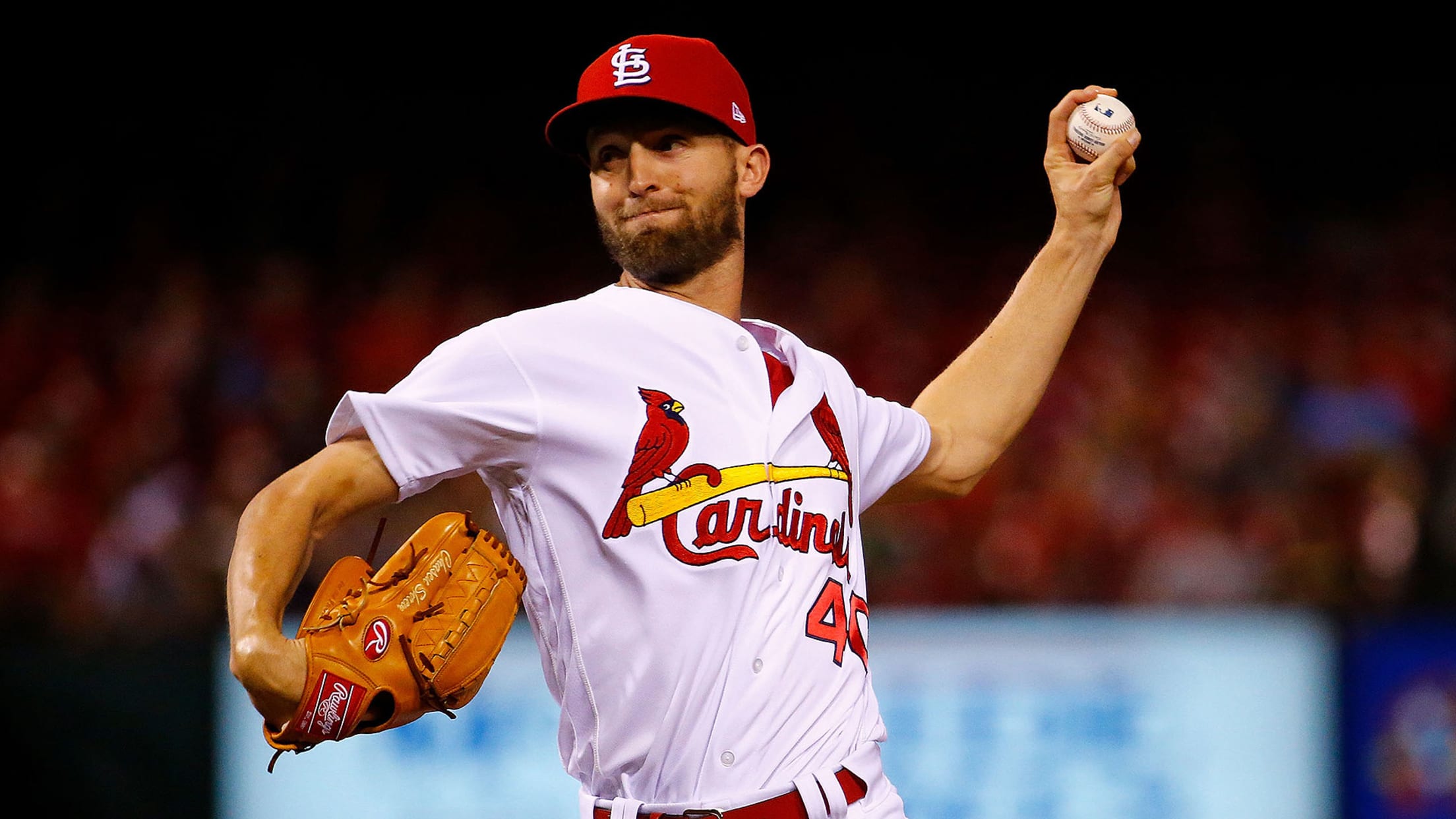 ST. LOUIS -- Frustrated with how the start of the season was going because his splitter wasn't working well, Chasen Shreve started watching video from 2015, when he threw 58 1/3 innings with the Yankees and had a 3.09 ERA. He saw that his hands in his set position were
ST. LOUIS -- Frustrated with how the start of the season was going because his splitter wasn't working well, Chasen Shreve started watching video from 2015, when he threw 58 1/3 innings with the Yankees and had a 3.09 ERA.
He saw that his hands in his set position were different than what he was doing for the Cardinals in Spring Training and with Triple-A Memphis. So he changed the positioning of his hands to better resemble that 2015 season, and his splitter began to work again.
Shreve had a 1.98 ERA in 12 games (13 2/3 innings) for the Redbirds in June, after having a 6.57 ERA in April and a 3.95 ERA in May.
The solid month earned the left-hander, acquired by the Cardinals last year in the trade that sent Luke Voit to the Yankees, a callup to the Major Leagues.
It was a welcome call for Shreve, especially after he was designated for assignment a week before the season began. He went through waivers unclaimed and started the year in Memphis, where he pitched 42 2/3 innings in 37 games, hoping to find his go-to pitch again.
"Mentally, it's tough when you get DFA'd and unclaimed and stuff like that," said Shreve, who turned 29 on Friday. "But it was more working through some pitching stuff. I feel like my mental ability is there. It's always been there. But like I said, it was getting fine-tuned and stuff. In Spring Training, my splitter -- I'll be the first one to tell you -- it was terrible. It didn't do anything. I don't think I got a strikeout for the first couple of outings. Physical rest helped."
Shreve said he tried different grips on his splitter but always ended up going back to his original one in games. Repositioning his hands changed the distance his arm had to go, allowing the splitter to dive more.
"His metrics and the eye test down in Memphis was really positive," Cardinals manager Mike Shildt said. "Especially over the last five to six weeks. He went away from his slider, started using his splitter more, and the key to his splitter, like most everybody, getting it down. Being on and under. He was more consistent with it."
Pitching a lot of innings in Memphis gave Shreve the opportunity to face left- and right-handed batters, so his role with the Cardinals might not be as targeted as before. He held left-handers to a .200 average with 12 strikeouts and right-handers to a .222 average with 38 strikeouts. Facing both sides of the plate is another asset to the Cardinals' bullpen.
"When you're down in that setting, it's about pitching," Shildt said. "Not over-pitching guys, but I've been there, so there's a sweet spot to it. You're there for a reason, you need to pitch. You don't develop or work on your splitter or whatever it may be by not pitching. There's also a big-time health component to it in the Minor Leagues, making sure guys are getting their innings, getting built up, used appropriately, but still getting the touches they need to work on their craft."
Mayers part of Memphis bullpen
Reliever Mike Mayers, on the 60-day injured list with a right lat strain, is finishing up his rehab assignment in Memphis and appears ready when the phone rings for a return to the Cardinals.
In his last outing, Mayers allowed one run on two hits in two innings while striking out two. He has a 2.45 ERA in 7 1/3 innings during his rehab.
"There's always a constant evaluation," Shildt said. "It's about how he feels, how he recovers, and we'll get him up here. I texted with him today, he's feeling good, and he's excited about his pitches and where he is and how he's recovering, so everything is moving forward positively."
Mayers, 27, is out of options and has a maximum of 11 days left on his rehab assignment, so a decision on activating him from the IL will need to be made by July 26.