He thought he had a HR, but this happened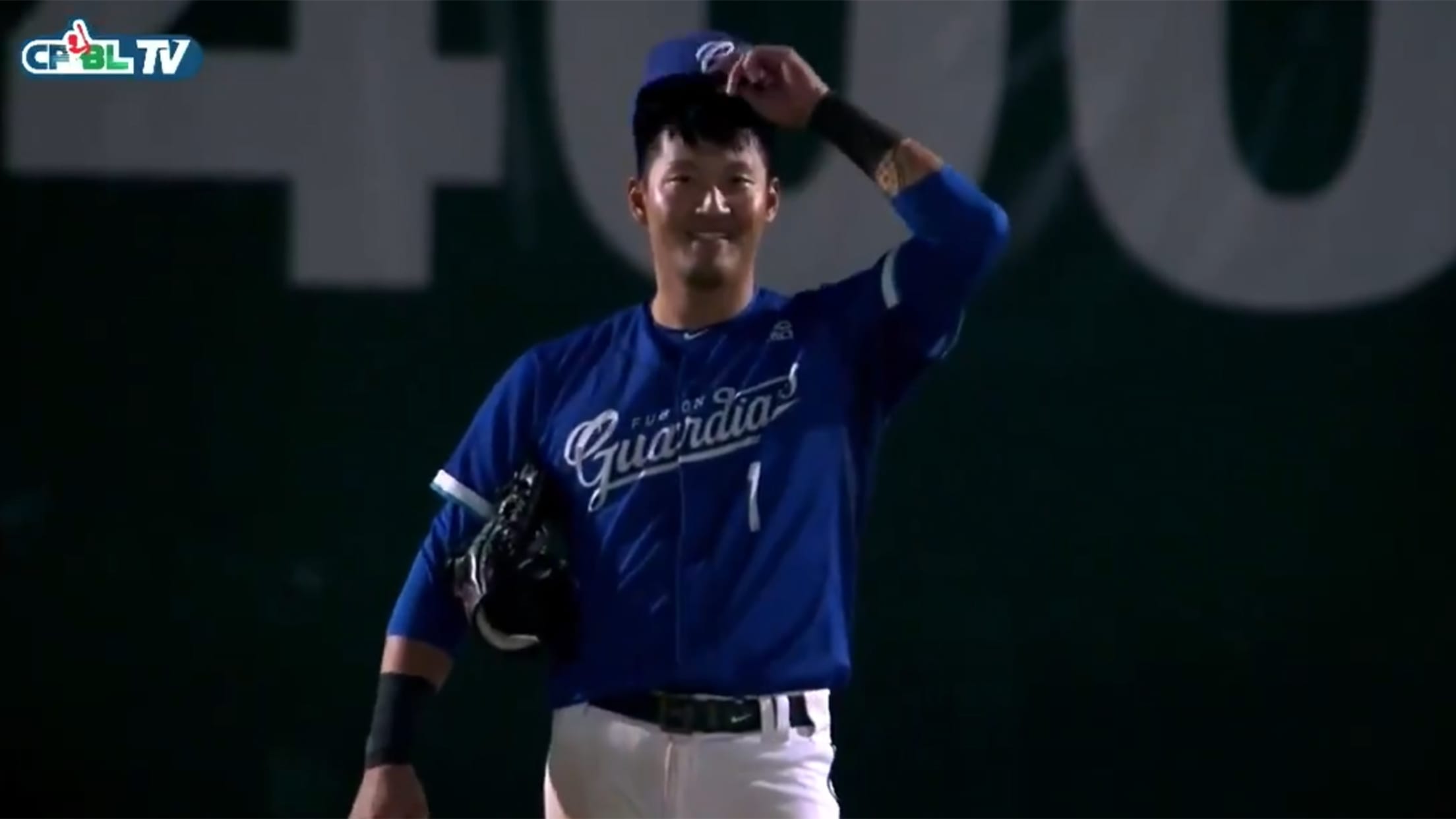 What would you do if you robbed a home run? You could pull a Cody Bellinger and start celebrating even before you land back on the field -- or you could do what Che-Hsuan Lin just did in Taiwan's Chinese Professional Baseball League. Which was way funnier. Lin tricked everyone
What would you do if you robbed a home run?
You could pull a Cody Bellinger and start celebrating even before you land back on the field -- or you could do what Che-Hsuan Lin just did in Taiwan's Chinese Professional Baseball League. Which was way funnier.
Lin tricked everyone -- the batter, the umpire, the TV broadcasts and everyone in the stadium -- when he robbed a home run … and then acted like he didn't.
What actually happened was that Lin made a great leaping catch above the center-field wall. But as he came back down on the outfield grass, his dejected reaction made everyone think the ball had gone over the fence.
THAT ONE IS GOOOOOONNN....

NOPE!!!! THAT ONE CAUGHT BY Lin Che-Hsuan!!!

The @FubonGuardians CF Lin Che-Hsuan (林哲瑄) robs a HR away from the Lions and keeps the score at 2-2!#CPBL #CPBLwithFans #TaiwanBaseball #富邦悍將 #ItsTime pic.twitter.com/XJLVzeC0Jg

— CPBL 中華職棒 (@CPBL) October 16, 2020
The announcers shouted out, "Home run!" The batter rounded the bases in celebration. And then Lin calmly pulled the ball out of his glove and threw it back to the infield.
It was only after the batter crossed the plate, high-fived his teammates and pointed to the crowd that someone got his attention … and he whipped his head back to the field to discover he was actually out.
At that point, Lin, out in the outfield, smiled, pumped his fists and tipped his cap.
2020/10/16...........MAGIC.................#LinCheHsuan #林哲瑄 Play a Magic play!!! @FubonGuardians #CPBL pic.twitter.com/h1QzhJSReM

— ELEVEN SPORTS TAIWAN (@ElevenSportsTW) October 16, 2020
Lin is a former Major Leaguer who played nine games for the Red Sox in 2012, collecting three hits in his brief MLB career. He was also the MVP of the 2008 All-Star Futures Game, when he played for the World team.