Carpenter brings leadership to Cards camp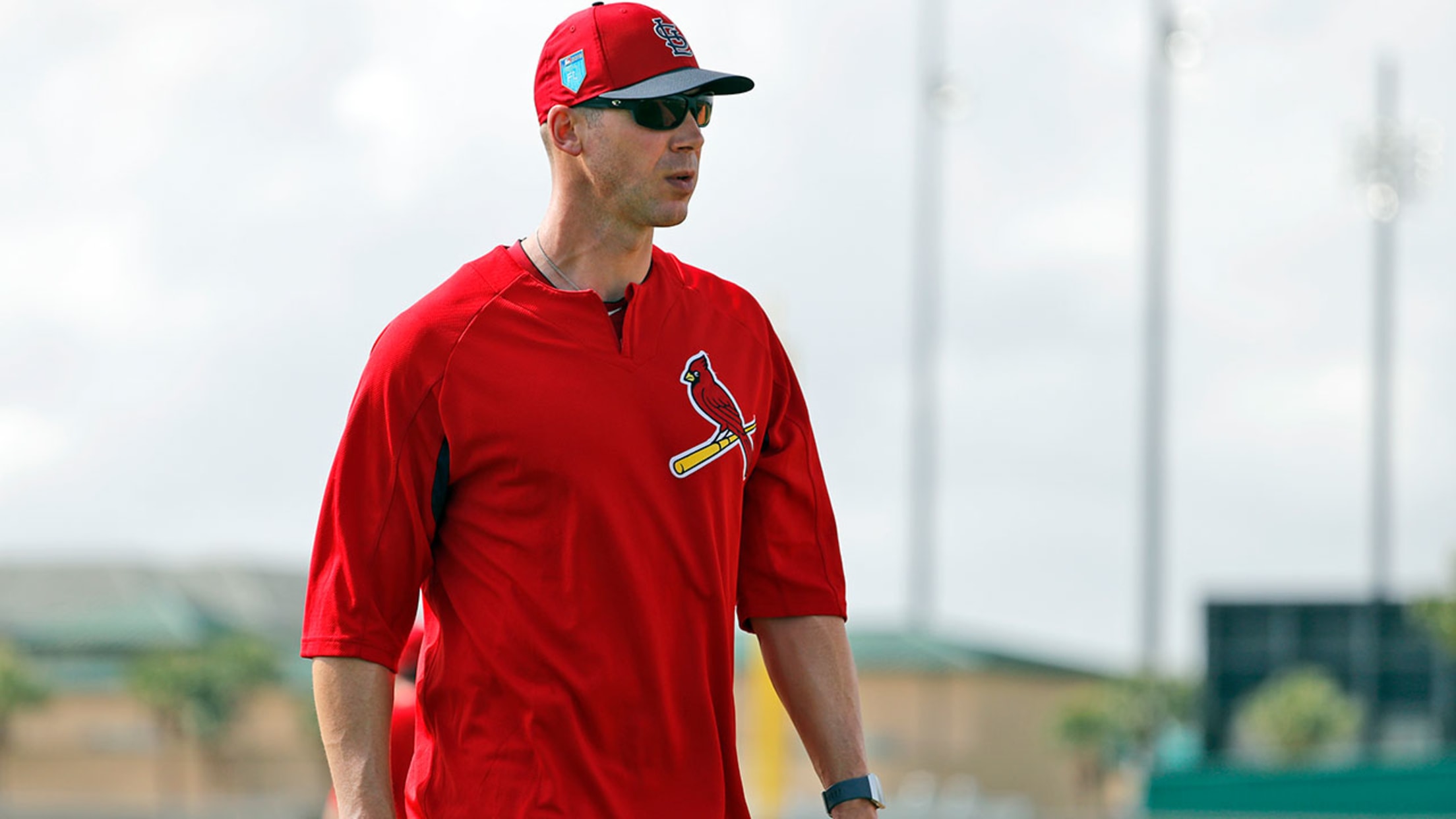 JUPITER, Fla. -- Chris Carpenter strolled into the outfield, stopping for a moment to give Cardinals right fielder William Fowler an earful. Not the critical kind, mind you -- quite the opposite. Carpenter was doing what leaders do, doling out a motivating chat meant to bring out the best in
JUPITER, Fla. -- Chris Carpenter strolled into the outfield, stopping for a moment to give Cardinals right fielder William Fowler an earful. Not the critical kind, mind you -- quite the opposite. Carpenter was doing what leaders do, doling out a motivating chat meant to bring out the best in the veteran Fowler as he learns a new role, sliding from center to right field.
Perhaps nobody was more motivated by the gesture than manager Mike Matheny.
• Cardinals Spring Training information
"Already it's obvious that he's got a gift for this," Matheny said of the three-time All-Star and 2005 Cy Young Award winner, who spent the final nine seasons of his 15-year Major League career with the Cardinals.
:: Spring Training coverage presented by Camping World ::
Carpenter was in camp as a guest instructor. He plans to return a couple more times to lend his expertise.
"There's a kind firmness with everything he does and how he talks to people," Matheny said. "You can tell that he truly wants to teach you something, and that he feels that there's something different that he can teach that he gathered from his time here.
"I think that's what's really special about every one of the guys that we bring in, Hall of Famers or not. They have a passion for how their life was impacted and their career was impacted by being here."
Oh, hi Chris Carpenter! 👋 #CardsSpringTraining pic.twitter.com/CbixVDgNv3

— St. Louis Cardinals (@Cardinals) February 19, 2018
It's that kind of intensity that Carpenter brought to the mound, leading to five seasons of 15-plus wins with the Cardinals. But for some, that intensity is difficult to turn off.
"I truly know the impact of the Pat Hentgen and even Roy Halladay, how they came together to kind of chisel away some of the harshness," Matheny said. "He took advantage of all his time outside his time on the mound, which we found from a Darryl Kile and a Pat Hentgen, who kind of started that group in the early 2000s and their intentionality, even during the game, how locked in they were; all the time and figuring out ways of making people better.
"That really, to me, changed Chris Carpenter."
And now the winner of 144 Major League games is passing it on.
"If you can find those people, and they're already in your organization, you can't let them get away," Matheny said.
Glenn Sattell is a contributor to MLB.com.