C. Carpenter will be guest instructor at camp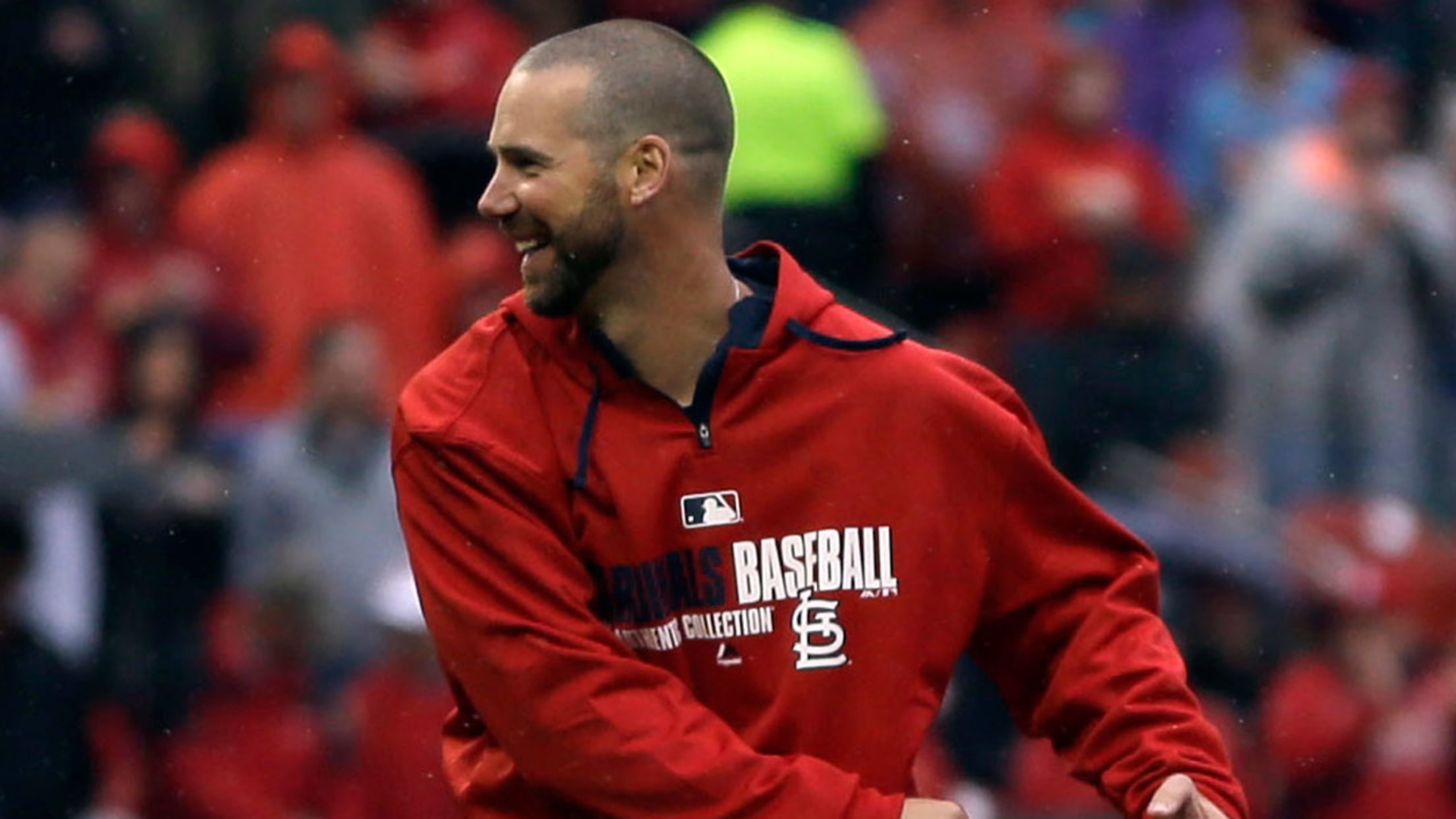 Chris Carpenter last spent time at Spring Training in 2014, when he was working as a special assistant to the GM. (AP)
JUPITER, Fla. -- Ozzie Smith's arrival in camp on Tuesday marked the start of what will be a steady stream of former Cardinals coming to serve as guest instructors.Chris Carpenter, who pitched for the Cardinals from 2004-12, is a new addition to a list of instructors that will also include
JUPITER, Fla. -- Ozzie Smith's arrival in camp on Tuesday marked the start of what will be a steady stream of former Cardinals coming to serve as guest instructors.
Chris Carpenter, who pitched for the Cardinals from 2004-12, is a new addition to a list of instructors that will also include Jim Edmonds, Bob Gibson and Lou Brock. Edmonds is expected in Florida within the next few days. Gibson is scheduled to arrive in early March. Carpenter will visit toward the end of camp.
• Spring Training:Information | Tickets | Schedule
Carpenter last spent time at Spring Training in 2014, when he was working as a special assistant to the general manager. Carpenter left that role after one season. He was inducted into the Cardinals' Hall of Fame last summer.
The club is also hopeful that Hall of Fame managers Red Schoendienst and Whitey Herzog will also be able to visit at some point next month.
Relay race
Manager Mike Matheny has long been an advocate of incorporating competition into Spring Training drills as a means of practicing under pressure. Doing so, he believes, creates game-like conditions in an environment that can otherwise be monotonous.
Situational-hitting and bunting competitions have been staples of camp for several years now, but, on Tuesday, the club introduced a new challenge, one in which groups of four position players competed against the others in a relay race.
Seven players were appointed captains, and they each drafted three players to join their team. Cones were set up from the right-field line to center field, and first-base coach Chris Maloney controlled the stopwatch. The rules were simple: The ball had to be thrown down the line, from one player to the next, then relayed all the way back to the starting line. To complete a round, a team did this two times in succession.
The drill was an exercise in speed, but also accuracy. Several times an errant throw cost a group precious seconds.
The seven teams were seeded based on how long it took them to complete the relay. Then, they competed head-to-head in a bracket challenge, knocking each other out one at a time. The winning team was captained by Jhonny Peralta, who had picked Tommy Pham, Greg Garcia and Edmundo Sosa to be on his team.
"Nobody believed in me but JP," Pham said after the victory. Pham noted afterward that he had been bypassed by every other captain before Peralta snagged him.
Ticket sales
Single-game tickets for regular-season home games will go on sale Friday at 10 a.m. CT, the Cardinals announced. Early access to tickets will be available online starting at 10 a.m. on Wednesday for fans who are purchasing tickets to at least three games.
Beginning on Friday, tickets can be purchased at cardinals.com.