No Sale: Rockies just miss on future ace in '07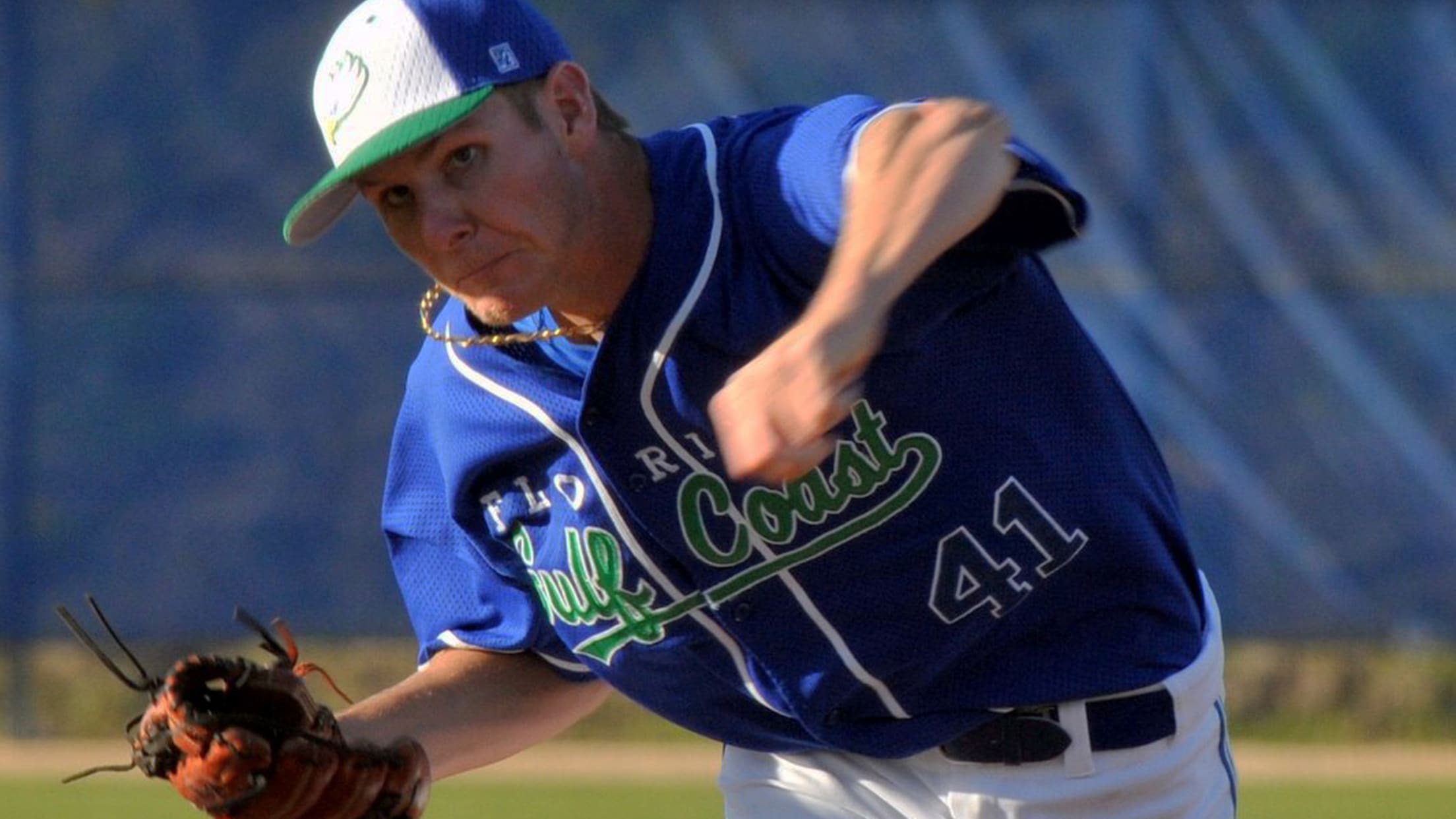 DENVER -- The father of Red Sox star pitcher Chris Sale was watching a game at Stetson University in DeLand, Fla., when he spotted Rockies area scouting supervisor John Cedarburg, who was there preparing for the 2018 MLB Draft. Allen Sale's message was simple."Thanks."The Rockies drafted Chris Sale out of
DENVER -- The father of Red Sox star pitcher Chris Sale was watching a game at Stetson University in DeLand, Fla., when he spotted Rockies area scouting supervisor John Cedarburg, who was there preparing for the 2018 MLB Draft. Allen Sale's message was simple.
"Thanks."
The Rockies drafted Chris Sale out of Lakeland (Fla.) Senior High School in the 21st round of the 2007 MLB Draft. Cedarburg recommended picking Sale -- then 6-foot-3 and 180 pounds, as competitive as he is today but barely breaking 90 mph with his fastball -- after coaching him on a travel team he runs in Florida. Cedarburg presented Sale with an offer of a $125,000 signing bonus.
:: 2018 Draft coverage ::
"I came in with a contract of $125,000, and they said, 'Give us the night to think on it,'" Cedarburg said. "They called me back the next day and said, 'Can you go up on your offer?'"
Colorado held the line, and the answer became clear to Sale, his father and his advisor, former Major League pitcher Jim Bullinger. It was off to Florida Gulf Coast University, where Sale gained strength, velocity, maturity and blossomed into the 13th overall pick by the White Sox in the 2010 Draft and an eventual six-time All-Star.
So thanks from the elder Sale was in order.
"He said, 'You know, John, it's a good thing that you didn't press us [into] signing that night,'" Cedarburg said. "[Chris] wanted to sign.
"We didn't know what we were going to get with a kid that was starting to blossom so late. Sometimes it's better for kids to go to college. It was better for him, obviously. He made about 100 times more money."
Whenever these stories come to light, it's an easy knee-jerk reaction: "See, the Rockies could've had Chris Sale and blew it." Replace the team and player appropriately.
But 641 players were taken before Sale. Many of them didn't make it to the Majors, much less blossom into stars and candidates for major awards like Sale -- who finished second in American League Cy Young Award voting last season and has six Top 6 finishes.
"We thought he had a chance," said Bill Schmidt, the Rockies' vice president of scouting. "If we knew he was going to be as good as he was, we'd have probably taken him higher and made more of an attempt to get him signed. We're the ones that chose him, but they all felt it was best for him to go to school."
Sale's reasons for turning down Colorado -- just as accurately, the reasons the team didn't increase its offer just then -- were sound. But they illustrate the difficulty in projecting teenagers into Major Leaguers.
Sale was a junior in high school when Cedarburg invited him to pitch on weekends for his team, Southwest Florida Baseball or SWFL -- or, as the popular and successful team is pronounced on the travel circuit, "Swiffle." Sale was 3 inches shorter than his current height and, at 170 pounds, he may have been just 10 pounds below his current weight.
The fastball was 82-86 mph, below hitting speed but with fade and sink. Sale had a sweeping breaking pitch. However, Cedarburg saw something that the tape measure, scale and radar gun didn't.
"He was always real effective," Cedarburg said. "It was always a competition for him anytime a batter stepped in the box. He was such a great kid when it came to that. In those days, they were only going two to four innings. I don't think we have stats from back then, but I don't think he gave up an earned run -- and he pitched about 10 innings."
Still, that wasn't enough to open the purse strings.
Sale's college career turned out to be the better investment. He earned Pitcher of the Year honors in the Cape Cod League in 2008 -- a summer wood-bat circuit that pits many of the nation's top collegiate players against each other -- and more solid collegiate work made him a high Draft pick. Sale also met his wife, Brianne Aron Sale, at FGCU.
"That's the question: Do kids develop better in college or professional baseball?" Cedarburg said. "Nolan Arenado, if you look at the video of him when he was in high school, he didn't look anything like he looks like now. He flourished in professional baseball.
"Every kid is different. Would our guys have developed Chris the same way that Florida Gulf Coast did? I think so, but you never know. His dad has always said it was best for him to go to Florida Gulf Coast. He needed those couple of years to grow up and figure out who he was, where he was."