Tillman slated for season debut Sunday
Orioles call up Crichton, option Wilson to Triple-A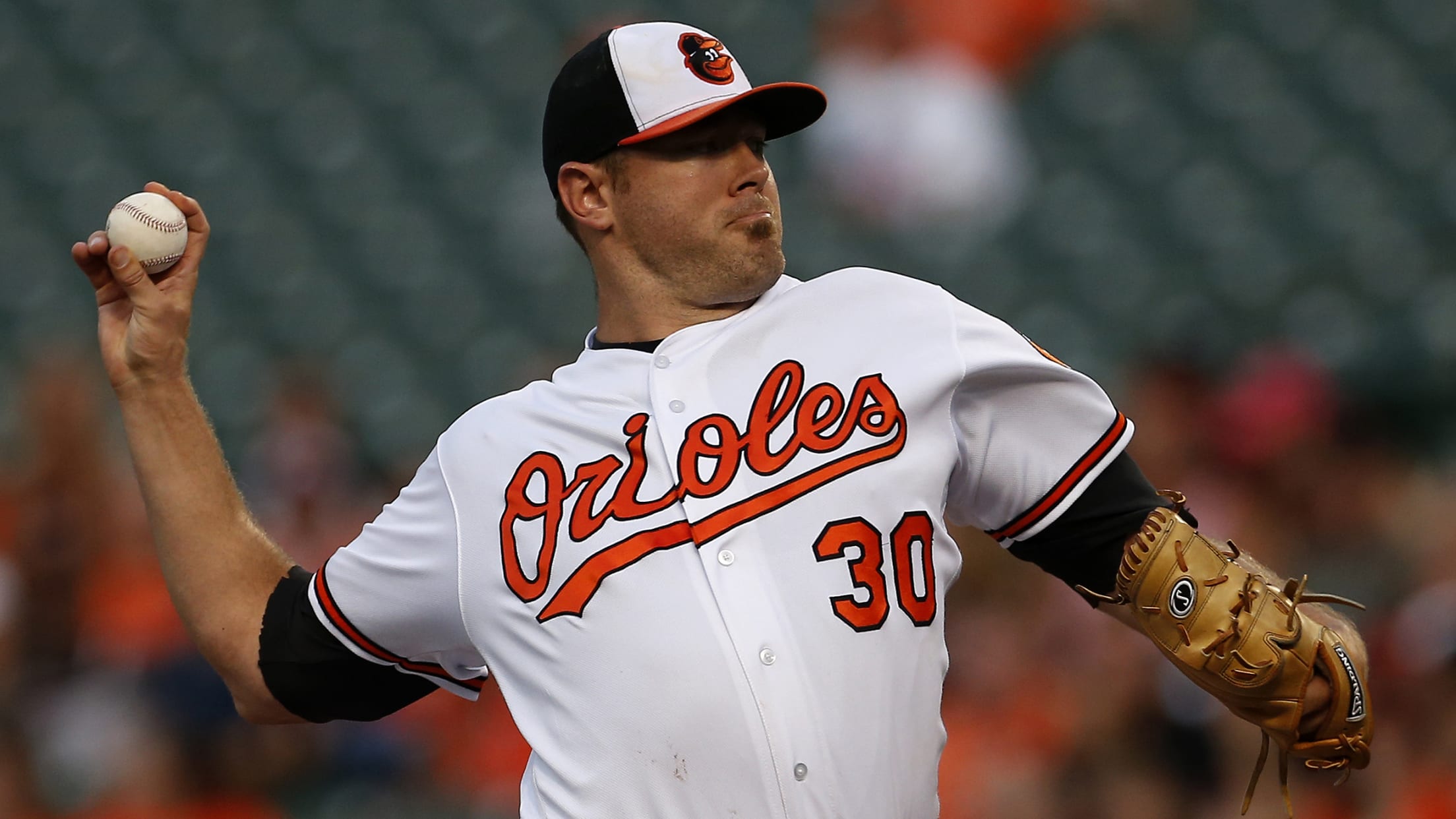 Chris Tillman began the season on the disabled list with right shoulder discomfort. (Getty Images) (Matt Hazlett/Getty Images)
BALTIMORE -- Orioles starter Chris Tillman felt good after Friday's work day and is on track to make his season debut Sunday against the White Sox.Tillman, who made his final rehab start Tuesday for Triple-A Norfolk, started the season on the disabled list after he was plagued with right shoulder
BALTIMORE -- Orioles starter Chris Tillman felt good after Friday's work day and is on track to make his season debut Sunday against the White Sox.
Tillman, who made his final rehab start Tuesday for Triple-A Norfolk, started the season on the disabled list after he was plagued with right shoulder discomfort this spring. He'll be activated Sunday, with a corresponding move also coming that day.
The Orioles' Opening Day starter last year, Tillman allowed five runs over five innings in his fourth rehab start, but manager Buck Showalter said the reports were mostly good.
Tillman went 16-6 with a 3.77 ERA in 30 starts last year and is 72-48 with a 4.13 ERA in parts of eight seasons.
Crichton called up, Wilson optioned
Seeking to bolster their bullpen, the O's continued their recent roster carousel, optioning Tyler Wilson -- who started and got the win in Thursday's 8-3 victory over the Red Sox -- to Norfolk and recalling Stefan Crichton from there.
Wilson came up in place of Richard Bleier and was one of two roster moves made in advance of Thursday's game. The O's have been scrambling to cover for Kevin Gausman's short start -- on account of an ejection -- Wednesday.
Baltimore has made roster moves in seven of the past eight days, primarily to keep the pitching staff fresh.