Rangers will face roster crunch when duo returns
Gallo, Pence about a week away from returns off injured list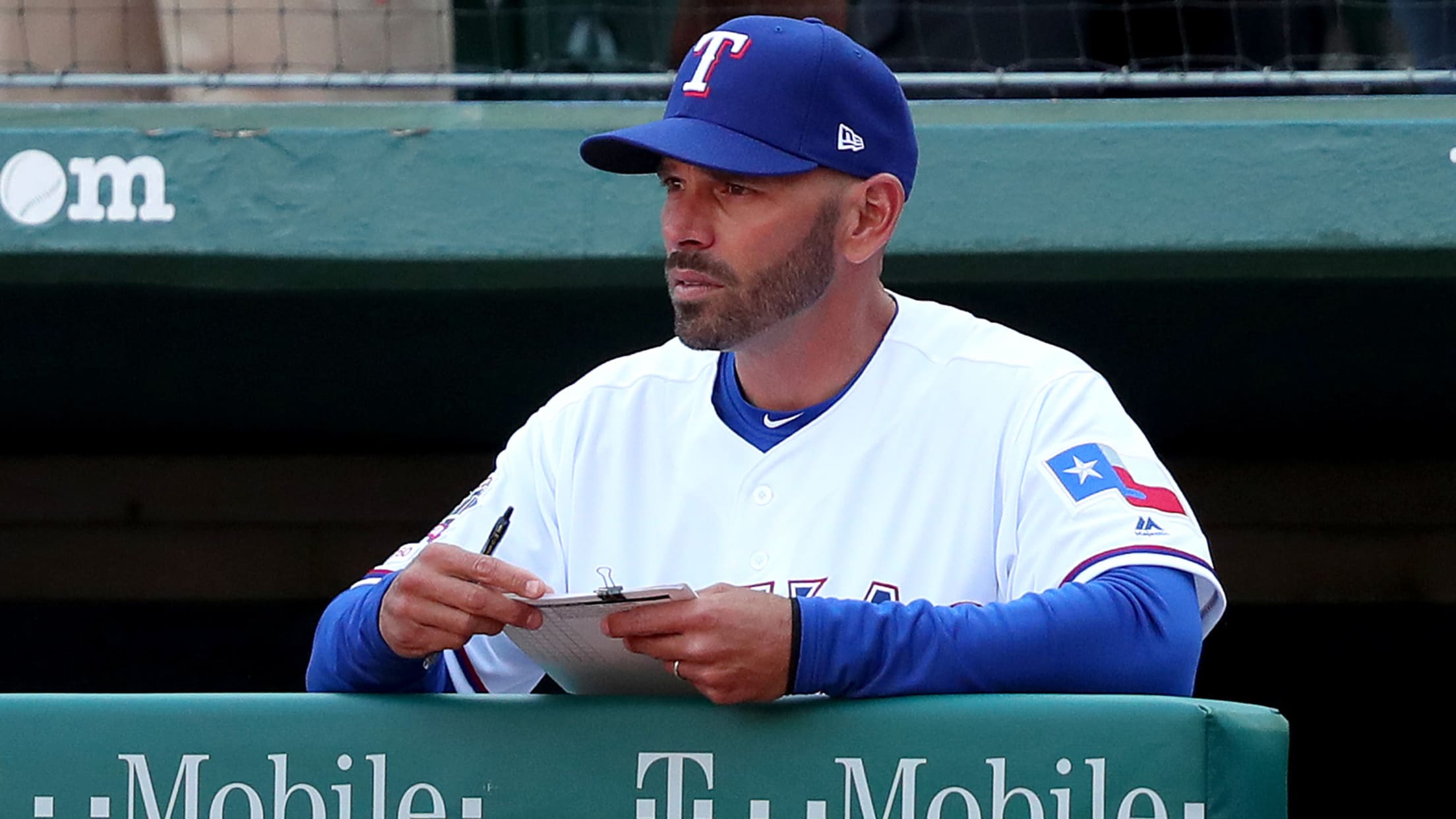 ARLINGTON -- The Rangers entered Wednesday's game against the Indians holding an edge in the race for the second American League Wild Card spot, and they are also about a week away from getting both Joey Gallo and Hunter Pence off injured list. That will create another roster crunch for
ARLINGTON -- The Rangers entered Wednesday's game against the Indians holding an edge in the race for the second American League Wild Card spot, and they are also about a week away from getting both Joey Gallo and Hunter Pence off injured list.
That will create another roster crunch for a team committed to employing three bench players and an eight-man bullpen. Manager Chris Woodward suggested that the Rangers are getting to the point where roster spots must go to players who are helping the club now rather than simply representing the club's long-term future.
That may mean second baseman Rougned Odor and first baseman Ronald Guzman may not have secure short-term spots on the roster if the Rangers have to make room for Pence and Gallo.
Earlier in the season, Delino DeShields and Willie Calhoun were the ones who pushed aside. Veterans Danny Santana and Logan Forsythe are with Texas on one-year contracts, but they are big reasons why the Rangers have played better than expected to this point in the season.
"When you have underperformers or mediocre performers, how far are we going to withstand failure, I guess," Woodward said. "As long as they are doing everything we ask. … Aside from the stats, who is truly making progress and who is buying into what this team needs? Who is going to provide value, even with a lack of production, and can we withstand that lack of production? That's the biggest question. With each day you have to answer that question."
Woodward said it is not a matter of sacrificing long-term goals to try to win now.
"I don't think you ever sacrifice long term," Woodward said. "But if it's detrimental to our ballclub right now and we have a chance … I don't think June is the right time to do it, but July, end of July, now we are at the two-thirds mark and you can legitimately make a case this guy is not performing, maybe it's best for his sake … I don't know.
"We are in this to win. That's the whole goal, to win baseball games. It's a constant battle. Is it about today or is it about five years from now? I think it's about both."
Springs, Smyly watch
The Rangers placed left-handed reliever Jeffrey Springs on the injured list on Wednesday with biceps tendinitis. Springs has been bothered by the issue for the last few days; the move allowed the Rangers to activate Joe Palumbo for his start against the Indians.
It also kept the Rangers from having to review left-hander Drew Smyly's status. Smyly allowed five runs over 3 1/3 innings on Tuesday and has given up 25 runs in 17 2/3 innings over his last five appearances.
"He's competing and trying so hard," Woodward said. "I'm not going to kill the guy. He's trying. I know you can get anybody out of the stands to try. He is putting forth the effort to try and get this thing turned around. Part of me feels bad, but at the same time it is an industry of production. You have to be somewhat productive. I understand that."
Rangers beat
• The Rangers have assigned Gallo to the Arizona Rookie League Rangers. That will allow him to face live pitching against other teams.
• Outfielder Scott Heineman has also been assigned to the Rookie League club. He has been sidelined for most of the season while recovering from left shoulder surgery.
• Class A Hickory first baseman Curtis Terry won the South Atlantic League Home Run Derby before the league's All-Star Game on Tuesday night. He also won the Northwest League Home Run Derby last year while at Class A Short Season Spokane.
• Infielder Chase d'Arnaud was released from Triple-A Nashville, where he was hitting .164.