Young exits with hamstring injury, to have MRI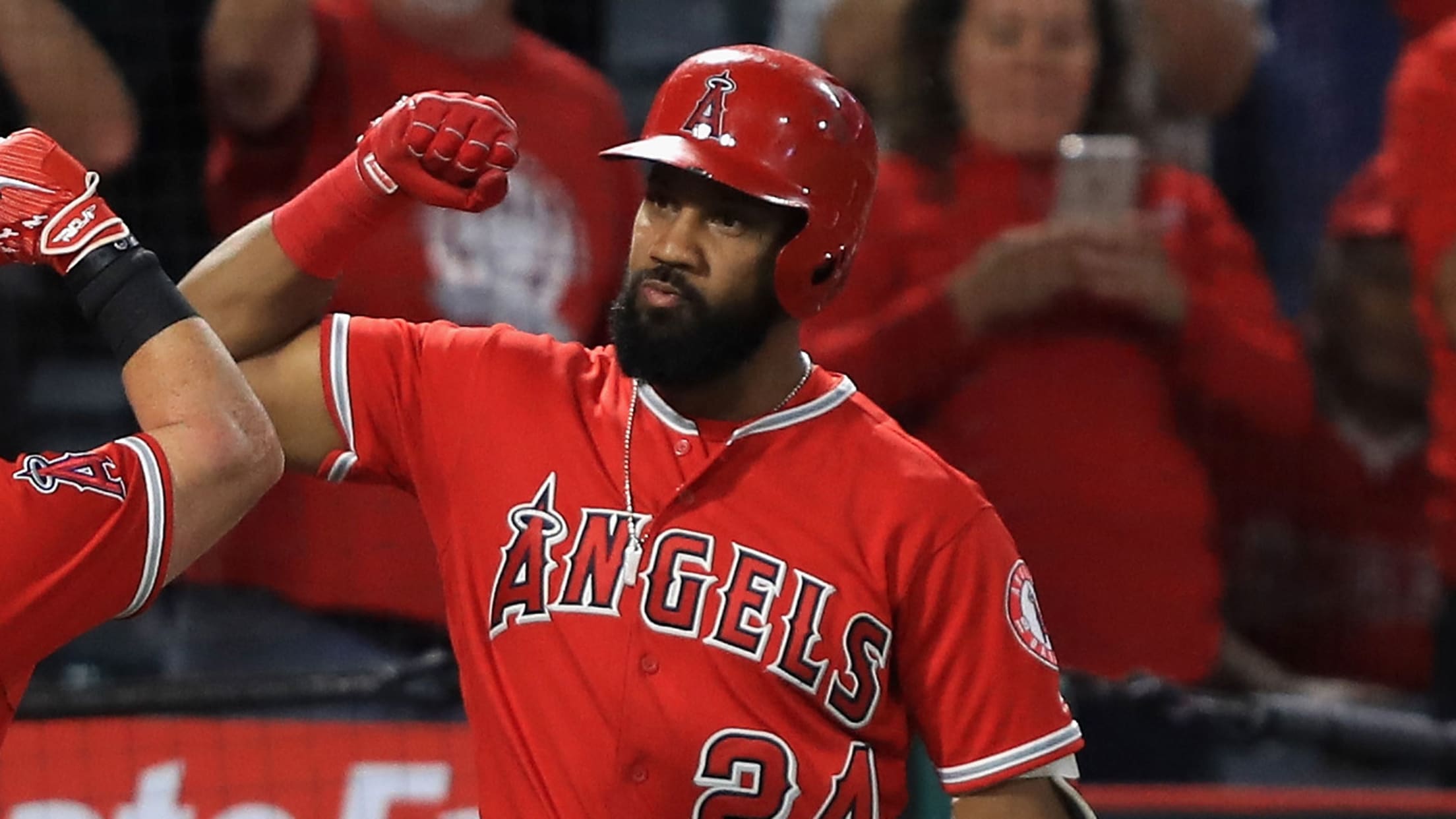 ANAHEIM -- Chris Young was removed from Tuesday's game against the D-backs with hamstring tightness he sustained while attempting to leg out a ground ball in the sixth inning."Just tightened up on me there running down the line," Young said. "Getting an MRI] tomorrow and we'll see how it goes.""We'll
ANAHEIM -- Chris Young was removed from Tuesday's game against the D-backs with hamstring tightness he sustained while attempting to leg out a ground ball in the sixth inning.
"Just tightened up on me there running down the line," Young said. "Getting [an MRI] tomorrow and we'll see how it goes."
"We'll kinda grade it out tomorrow and see how it is," manager Mike Scioscia added. "Hopefully it won't keep him out too long."
Young had been hitting eighth and playing in center field, taking over on a rest day defensively for Michael Trout, who was the DH.
Young went 1-for-3 with a single before being replaced by third baseman Luis Valbuena in the lineup. Third baseman David Fletcher moved to right field, shifting Kole Calhoun to center to replace Young in the outfield.
Young, in a fourth-outfielder role, has hit .179/.375/.379 with five homers over 95 at-bats. It is his first year with the Angels after signing a one-year, $2 million deal in the offseason.
The Angels currently have 11 players on the disabled list.
Avery Yang is a reporter for MLB.com.