Sons of dads with MLB ties join forces on team
Cairo, Moore have learned a lot from famous fathers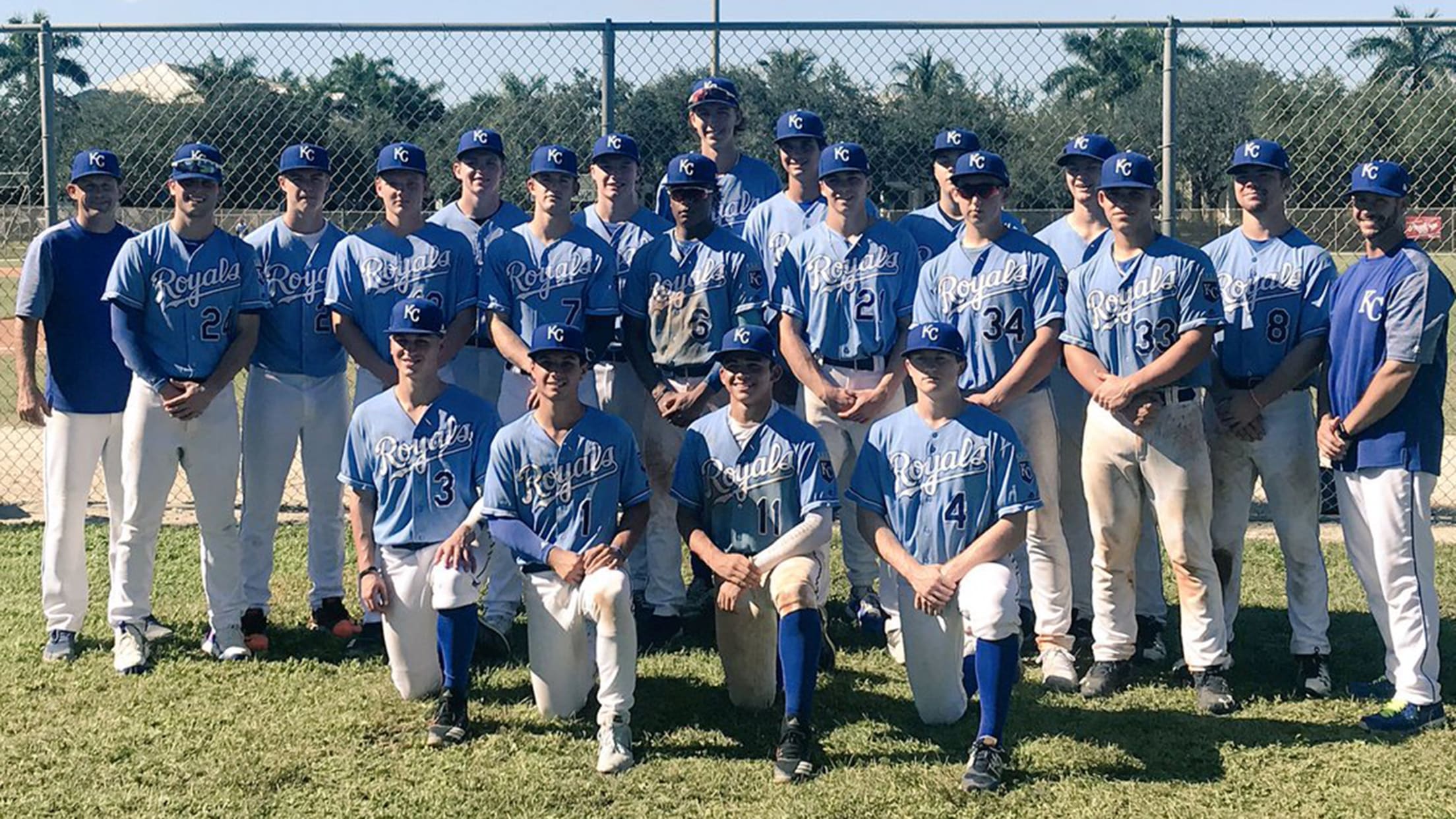 JUPITER, Fla. -- They're close friends who live halfway across the country from each other, and they share the bond of both having fathers connected to Major League Baseball.Meet the double-play combination for the Royals Scout Team 18U squad competing at the Perfect Game World Wood Bat Association World Championship
JUPITER, Fla. -- They're close friends who live halfway across the country from each other, and they share the bond of both having fathers connected to Major League Baseball.
Meet the double-play combination for the Royals Scout Team 18U squad competing at the Perfect Game World Wood Bat Association World Championship this week at the Roger Dean Chevrolet Stadium complex. At shortstop is Robert Moore, a 16-year-old from Leawood, Kan., and over at second is Christian Cairo, 17, from Clearwater, Fla.
Although they see each other infrequently, they have a brotherhood through baseball. Their fathers are well accomplished in the game. Dayton Moore is the longtime general manager of the Kansas City Royals, who put together the 2015 World Series championship team. Miguel Cairo played for nine teams during his 17-year big league career, which ended in '12.
"My dad has taught me a lot, but it's mainly my mom [Marianne] that got me into baseball, to be honest," Robert Moore said Sunday morning. "My mom kind of introduced me to the games, because my dad wasn't totally around the first few years. It was my mom and my grandpa. But my dad since then has really taught me where to be, and basically how to play."
Moore joked that when he just started playing baseball, his mom would basically put the ball on the tee, and start filming.
Moore is a standout shortstop ranked 23rd by Perfect Game. The Shawnee Mission East High School infielder is an early commitment to the University of Arkansas.

Cairo, who plays second base and shortstop, attends Calvary Christian High School in Clearwater. He is committed to Louisiana State University.
"My dad has taught me a lot," Cairo said. "He's taught me little things. I've grown up around it, and picking things up from everyone as you get older."
Barring either signing to play professional baseball beforehand, Moore and Cairo will be competing against each other in the Southeastern Conference.
"It's going to be exciting," Cairo said. "We're going to have some fun with it. Not doubt."
"I'll have him over his first weekend in Fayetteville," Moore said.
The Perfect Game showcase is being conducted at the Spring Training site of the Marlins and Cardinals, and it features some of the best high school players in the country.
"If you're really, really good, you still could be done playing when you're 30 years old," Moore said. "We're 16 and 17 years old, and we have an opportunity to compete right here."