Walker on cusp of long-sought roster opportunity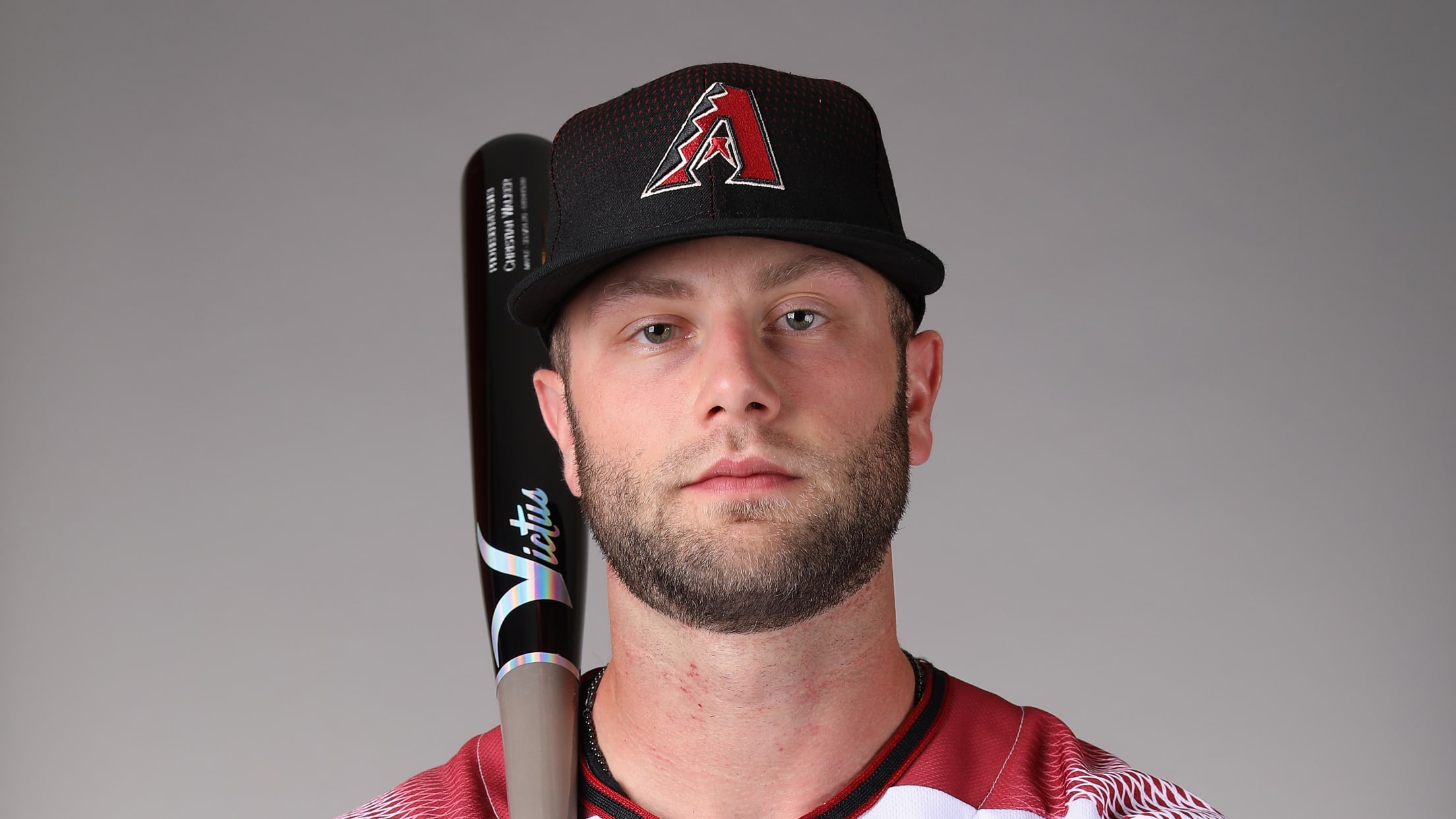 SCOTTSDALE, Ariz. -- A lot of players go into the offseason looking to change their diets and possibly lose some weight. For D-backs first baseman Christian Walker an early offseason diet was not a choice, but a necessity. After being hit in the face by a Kenta Maeda fastball on
SCOTTSDALE, Ariz. -- A lot of players go into the offseason looking to change their diets and possibly lose some weight.
For D-backs first baseman Christian Walker an early offseason diet was not a choice, but a necessity.
After being hit in the face by a Kenta Maeda fastball on Sept. 24, Walker was forced to undergo surgery two days later and was restricted to a liquid diet for a month during which he dropped 20 pounds.
"Anything I ate had to be able to fit through a straw," he said. "It's tough, man. I was eating as much as I possibly could -- milkshakes, soup, I was scrambling eggs and throwing it into soups and blending it up just to get extra protein. Like a free-for-all just trying to get calories in me."
With his jaw wired shut for the first week and rubber banded that way for the next three, Walker began to realize all the little things that he had taken for granted.
"Not being able to lick your lips," Walker gave as one example. "Like how many times a day do you lick your lips? And when you're wired shut your tongue is stuck inside your teeth so you can't lick your lips. Little things like that that you just completely take for granted."
One thing Walker will never overlook is the opportunity he's been given this spring to make the Opening Day roster.
With Paul Goldschmidt being traded to the Cardinals, the D-backs have shifted Jake Lamb from third base to first. But Lamb is a left-handed hitter while Walker is a righty so that would seem to open up the possibility of Walker getting starts against tough left-handed pitchers.
That seems to be right in line with Walker's strengths. Last season he hit three homers in 53 plate appearances in the big leagues and they all came against tough lefties -- two against Clayton Kershaw and one off Cole Hamels.
"It's impressive to listen to him talk about hitting," said D-backs pitcher Matt Koch, who played with Walker for parts of the past two seasons in Triple-A Reno. "He's very, very smart in how he approaches things and knows what he's doing. He's done a lot to deserve the opportunity."
Opportunities to make an impact at the big league level have been few and far between for Walker, who is now out of Minor League options and will have to be placed on waivers by the D-backs if they want to send him to the Minors this year.
Drafted by the Orioles in the fourth round of the 2012 Draft, he was stuck in Baltimore behind Chris Davis during the years that Davis was one of the American League's most feared hitters.
Then he wound up in Arizona playing behind Goldschmidt, who played in 155 and 158 games during Walker's two years with the organization.
When he heard about the trade of Goldschmidt in December, Walker played out different scenarios in his mind about who could be moving to what position and what it might mean for him.
But because of all that he's experienced, the 27-year-old Walker is able to put everything in its proper perspective.
"I feel good," he said about his opportunity. "Definitely optimistic. I just feel like I'm at a place in my career where I'm comfortable with who I am as a player, I know what I bring to the yard every day. It's so much out of our control. I know who I am, I love who I am on the baseball field and off the field and whatever happens, happens. It's going to be a good year regardless."