Notes: Walker sidelined; Ketel hits 2 HRs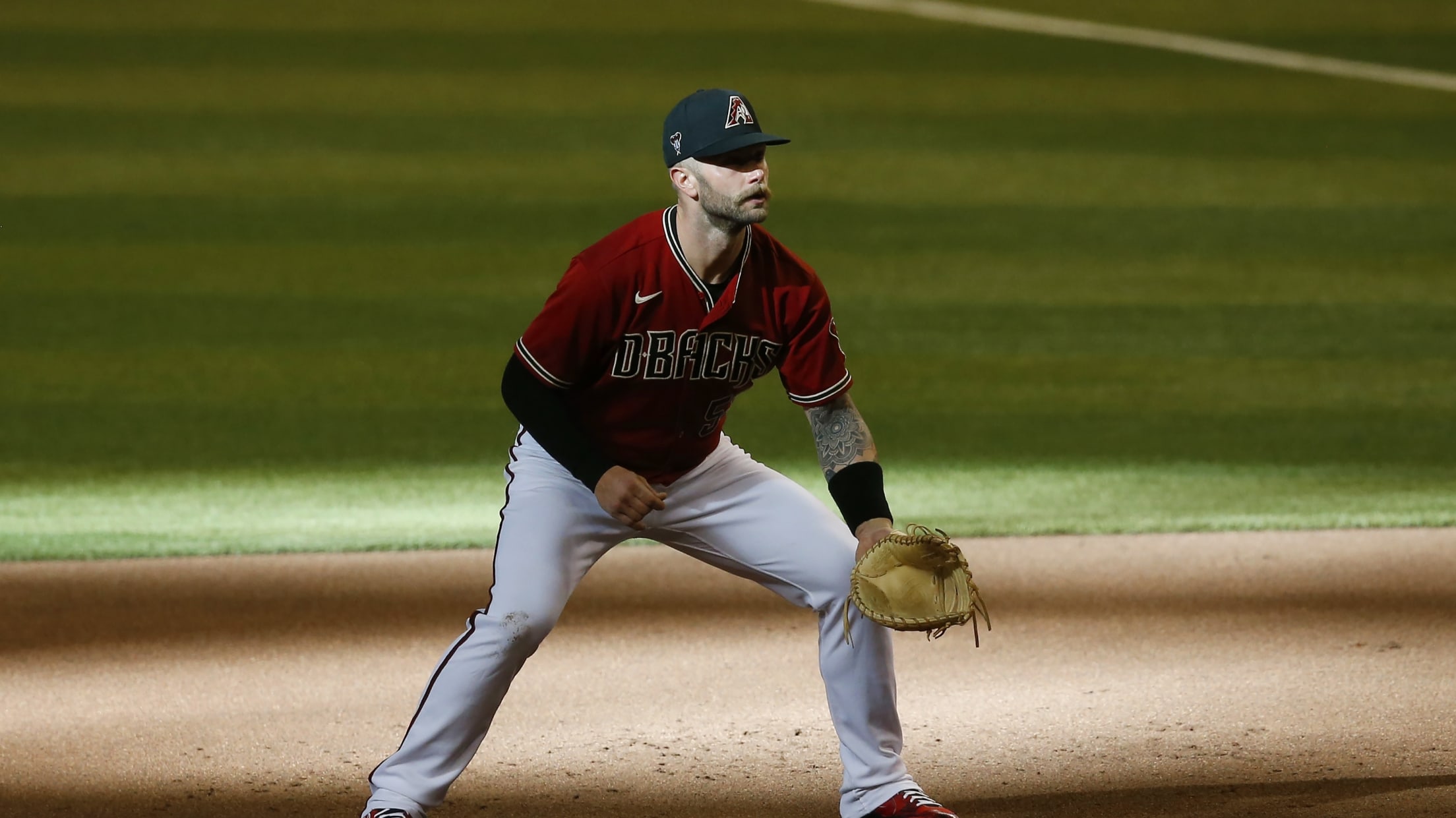 D-backs first baseman Christian Walker has a strained right groin, and while manager Torey Lovullo remained optimistic that Walker would be ready for the July 24 opener against the Padres, it was still concerning. "We've got to obviously get him back and at full strength," Lovullo said. Walker felt something
D-backs first baseman Christian Walker has a strained right groin, and while manager Torey Lovullo remained optimistic that Walker would be ready for the July 24 opener against the Padres, it was still concerning.
"We've got to obviously get him back and at full strength," Lovullo said.
Walker felt something when he made a play on a line drive hit by Carson Kelly in Sunday's intrasquad game, and he underwent an MRI on Monday that showed the strain.
"It's hard to say right now," Lovullo said of Walker's availability for Opening Day. "If you're asking me, I'm very optimistic. But obviously he's in the care of the medical team, and we think he's going to be hopefully ready for Opening Day -- or I do."
Walker was a key contributor for the D-backs last season both at the plate, where he slashed .259/.348/.476, and in the field, where he was a finalist for a Gold Glove Award.
First base is a position the D-backs do have some depth at in their 60-man player pool.
Jake Lamb, who is penciled in to play first, third and DH, is at the top of the list. The team also has prospects Kevin Cron, Pavin Smith and Seth Beer in their pool.
Ketel does it again
Another intrasquad game and another big day at the plate for second baseman Ketel Marte, who smacked a pair of homers Monday night.
"I'm not surprised by what he's doing," Lovullo said. "He's locked in right now. It's what every hitter looks to get to."
Marte homered in the first off Merrill Kelly, and then got Kelly again later.
"He's slowing the game down so well, pitch to pitch," shortstop Nick Ahmed said of Marte. "He's fighting off tough pitches, he's laying off tough ones that are just out of the zone. He sees the ball so well and so early, he's always under control and never rushed. You never feel like he's overmatched. The sky's the limit with him."
Scouting reports?
When Ahmed stepped into the box against Levi Kelly, one of the organization's top pitching prospects, he wasn't sure what to expect.
Unlike in the regular season, there are no advance reports on pitchers at Summer Camp, especially one who spent last season in Class A.
"We get to watch their seven warmup pitches just like you," Ahmed joked about how much he knew of the right-hander's repertoire. "Me and [Lamb] were laughing before our at-bats off of him, we were like 'Hey guys, know nothing about this guy, never heard of him really, and go get 'em. Good luck.' We get very dependent and reliant on our scouting information. We have to tap into our college and high school days to take those at-bats."
Extra-innings practice
When reliever Stefan Crichton came on to pitch the bottom of the third inning Monday, Lovullo put speedy outfielder Corbin Carroll on second base to simulate what it might be like for Crichton to come into an extra-innings game this year.
As part of the new rules for 2020, each half-inning after the ninth begins with a runner on second base.
David Peralta led off the inning with a single to left to score Carroll.
They're OK
• Peralta got up slowly after diving for a line drive, but Lovullo said he was fine.
• Kole Calhoun was hit on the left arm by a pitch but stayed in the game.