Christopher Ilitch: Tigers 'on the right track'
Son of late owner Mike shares his father's love of franchise, confidence in GM Avila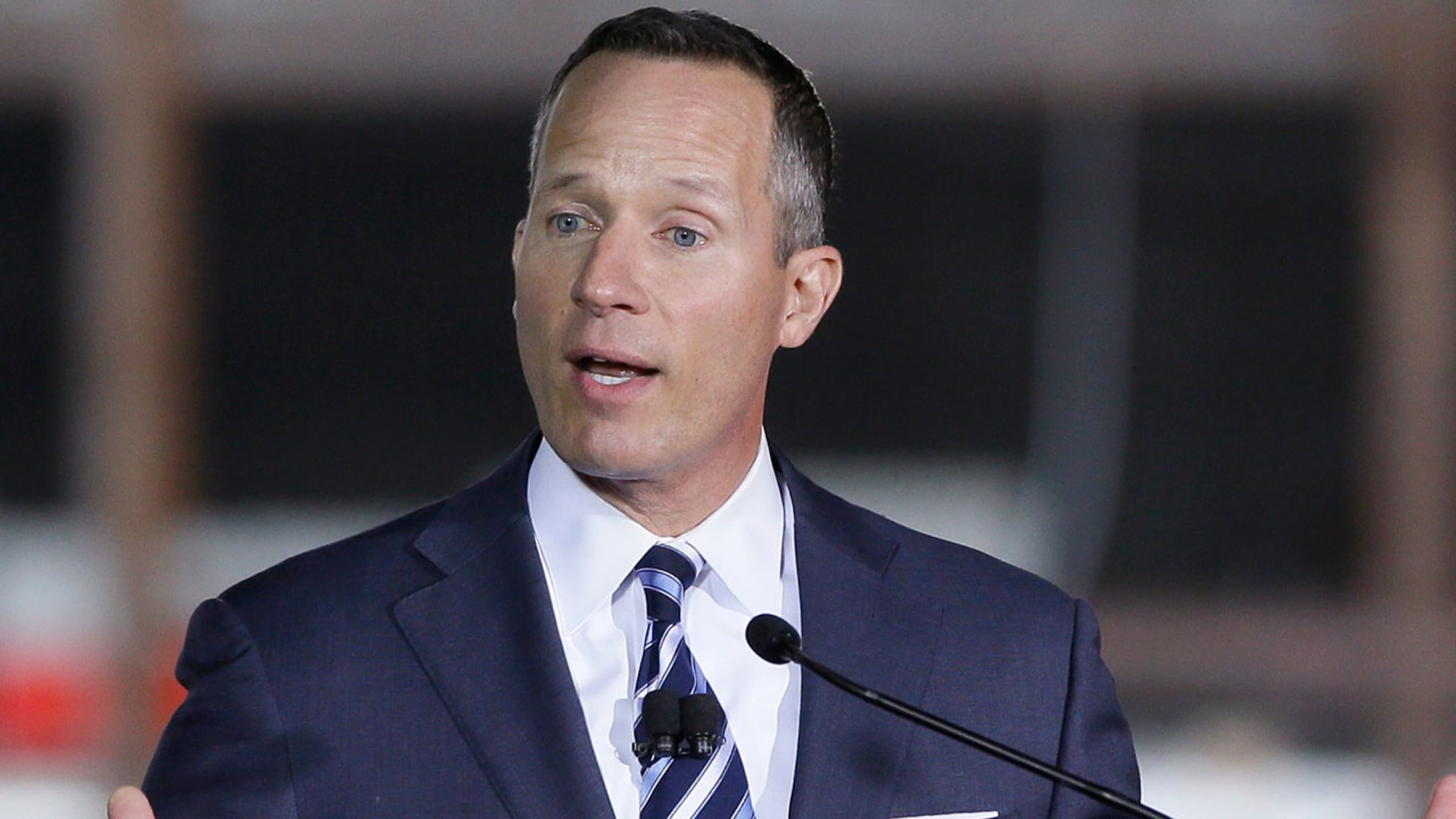 "We have the personnel to have a very good season," Christopher Ilitch said. (AP)
LAKELAND, Fla. -- Christopher Ilitch grew up watching his father become one of the most competitive owners in professional sports. He also grew up around baseball at all levels, coaching his children's teams. On the day Tigers players paid their last respects to late owner Mike Ilitch, Christopher let them
LAKELAND, Fla. -- Christopher Ilitch grew up watching his father become one of the most competitive owners in professional sports. He also grew up around baseball at all levels, coaching his children's teams. On the day Tigers players paid their last respects to late owner Mike Ilitch, Christopher let them know he feels the same way about the club as his father did.
"I told the players this morning: They're going to find the apple doesn't fall far from the tree," said Christopher Ilitch, who takes over ownership operations for the family.
• Ilitch's legacy celebrated at Detroit ceremony
"My father loved baseball. He loved this Tiger team. He loved this actual team. And I would say I share my father's passion for baseball. I still coach my children today, even though I have an incredibly hectic schedule. I do it because of my love for the game. And I love this franchise, and quite frankly I love this team, and I think we have a team that could win a World Series. If our team comes together and plays the way they can play, we have the personnel to have a very good season."
:: Mike Ilitch: 1929-2017 ::
The younger Ilitch has played a role in Tigers operations for several years as president and CEO of Ilitch Holdings, Inc. He was named as the successor who would run the Tigers and Red Wings in a statement last year from Mike and Marian Ilitch, who wanted to ensure that the teams would remain in family control.
While Christopher Ilitch expressed deep gratitude for the outpouring of love from around baseball, he also sought to answer questions about the franchise that arose in the wake of his father's passing. The Tigers, he assured, will stay on the course that general manager Al Avila set last fall, trying to win now while laying the groundwork to develop for the future.
"There's no mandate on payroll," he said of a payroll that is expected to cross the luxury-tax threshold for a second consecutive year. "I know Al has addressed payroll with you guys, and I support Al wholeheartedly.
"Al has a great plan. The first part of his plan is really to beef up our personnel in the area of sabermetrics, player development and analytics. And really, his goal is to identify and draft the very best players in the world, and then we need to develop them. He's beefing up our player development area as well as our scouting ranks. I support his approach wholeheartedly.
"We've seen the importance of identifying talent, drafting well, developing well for the Detroit Tigers. That was a large part of our success in 2006 and 2012, and we've seen it at the Detroit Red Wings as well. I'm very, very supportive of Al's approach, and I think we're on the right track."
Manager Brad Ausmus said he talked with Christopher Ilitch for about 15 minutes, and that the talk with the team went well.
"He was very good when speaking with the team. I think the team appreciated it," Ausmus said. "With Mr. I's passing, he's the guy now."
Said Justin Verlander, the longest-tenured current Tiger: "It meant something to me for him to be here and talk to the team the way he did."
Ilitch also said he expects to be involved in Major League Baseball, having attended the quarterly Owners Meetings for the past two years.
"I've had a front-row seat for 25 years to watch how my father, who I would arguably say is one of the best owners in all of professional sports in my lifetime, to see how he operated and how he went about running a world-class organization like the Tigers," Ilitch said. "It has been an incredible experience. I've been involved in the sport, I've been involved in the league meetings, and I'll continue to do so. It's an important part of running a championship-caliber franchise like the Tigers."