Buchholz likely to start rehab game Thursday
Right-hander on disabled list with left oblique strain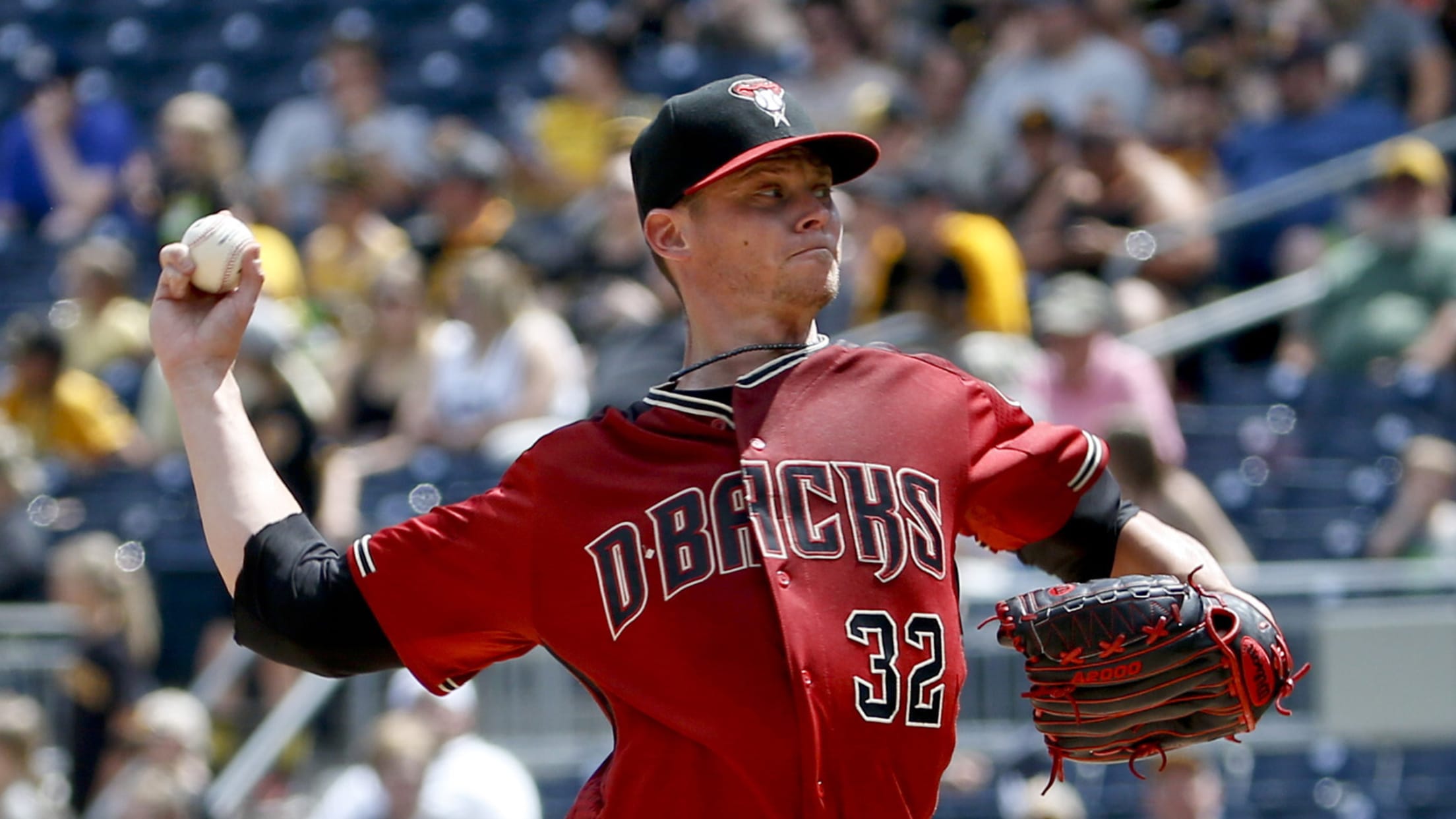 Arizona Diamondbacks starting pitcher Clay Buchholz pitches against the Pittsburgh Pirates in a baseball game, Sunday, June 24, 2018, in Pittsburgh. The Diamondbacks won 3-0. (AP Photo/Keith Srakocic) (Keith Srakocic/AP)
ATLANTA -- D-backs right-hander Clay Buchholz is nearing a rehab start.Buchholz, who has been on the 10-day disabled list with a left oblique strain since June 25, threw three innings in a simulated game on Friday."He is going to get out to an affiliate for his next start," D-backs manager
ATLANTA -- D-backs right-hander Clay Buchholz is nearing a rehab start.
Buchholz, who has been on the 10-day disabled list with a left oblique strain since June 25, threw three innings in a simulated game on Friday.
"He is going to get out to an affiliate for his next start," D-backs manager Torey Lovullo said. "That is 100 percent certain. We are just determining where that will be right now."
The likely date of Buchholz's rehab appearance is Thursday, per Lovullo, who says the staff wanted to give Buchholz one more day of rest before his next start.
Buchholz held a 2.56 ERA through seven starts and 38 2/3 innings before his injury. The D-backs are 3-4 with Buchholz on the mound.
Back-end arms getting it done
Lovullo gives a lot of well-deserved credit to starters like All-Star Zack Greinke for the D-backs' success in the first half of this season, but he also knows that the pitchers who take over in the latter innings deserve some credit as well -- the "big three" as he calls the trio of Brad Boxberger, Archie Bradley and Yoshihisa Hirano.
Boxberger has an 0.90 ERA over his last 10 appearances following Saturday's 3-0 win over the Braves at SunTrust Park. Bradley owns 26 holds so far this season, which is the most by a pitcher before the All-Star break since 1969 when it became an official statistic. Hirano recently boasted a 22 2/3 consecutive scoreless-innings streak.
"They've absolutely led us to where we are right now," Lovullo said. "The starting pitchers have handed it off to that group, and the rest of the bullpen has been pieced together extremely well."
Tori McElhaney is a reporter for MLB.com based in Atlanta.