Kershaw named to Hooton Foundation board
Organization educates youth on dangers of anabolic steroids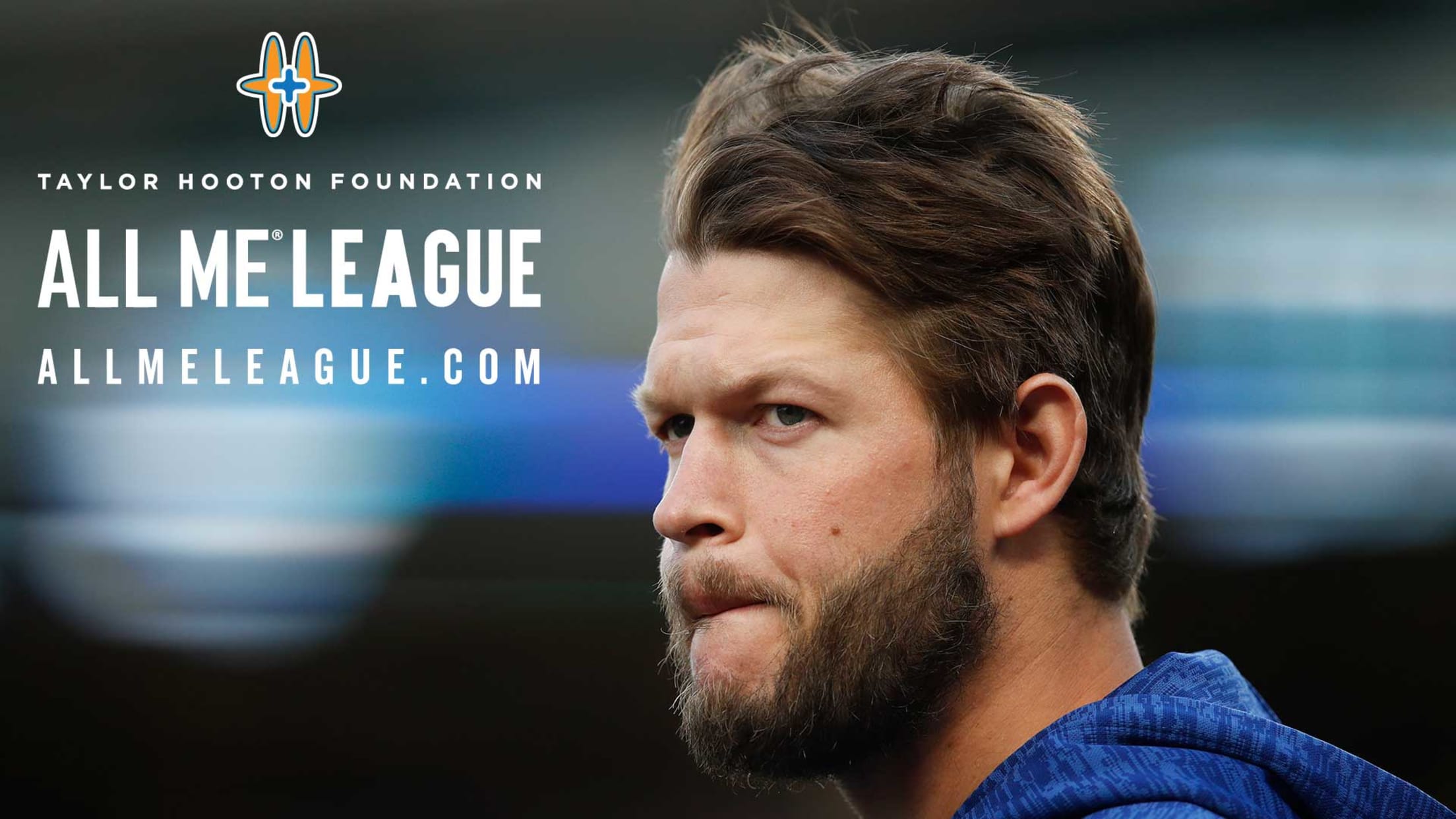 LOS ANGELES -- The Taylor Hooton Foundation is again partnering with MLB players to educate North America's young people about the dangers of anabolic steroids and other appearance and performance enhancing drugs. Friends and family of Taylor Hooton formed the Foundation in 2004 after his death at age 17 following his
LOS ANGELES -- The Taylor Hooton Foundation is again partnering with MLB players to educate North America's young people about the dangers of anabolic steroids and other appearance and performance enhancing drugs.
Friends and family of Taylor Hooton formed the Foundation in 2004 after his death at age 17 following his use of anabolic steroids. Clayton Kershaw is the Dodgers' representative on the THF Advisory Board.
"The biggest thing is to try and teach kids growing up that the proper way to make your dreams come true and get to the big leagues is not by taking a shortcut," said Kershaw.
"It's with hard work. Obviously, a lot of God-given talent and ability. But at the end of the day, how much you put in is how much you get out. It feels good knowing that when you make it, it's because of the abilities you've been given and the hard work."
MLB players are participating in the THF's public-service campaign, It's All Me. Members of the Advisory Board also take part in the THF's educational activities in their local communities. Board members have also provided their input on the most effective ways to educate North America's young people about the dangers of anabolic steroids and other appearance and performance enhancing drugs.
Puig, Kemp sitting with injuries
Outfielders Yasiel Puig and Matt Kemp were out of Sunday's lineup with injuries. Puig might return to the disabled list with a recurrence of a right oblique injury that sidelined him in July, while Kemp was nursing a left ankle bruised on a foul ball Saturday night. Kemp also is nursing a 1-for-34 slump.
Manager Dave Roberts said he was hopeful Puig could return to the lineup Tuesday night in Oakland and was confident Kemp would.
"Seeing that the time we took prior and for him to come back and still not have it behind us is a little cause for concern," Roberts said of Puig. "Hopefully it's dissipated by Tuesday, but probably unlikely. There's some thoughts we want to make sure he's right to finish up the season. I hope not [DL], but to run him out there and potentially put him in more harm's way, we don't want to do that. We'll re-evaluate."
Justin Turner also was out of Sunday's day game after Saturday night's game, but Roberts said that was a scheduled rest and he expects Turner to be a designated hitter in Oakland and play four consecutive games.
Ryu, Urias progressing
Hyun-Jin Ryu's next rehab start will be Tuesday or Wednesday for Double-A Tulsa in Corpus Christi, Texas. He is slated for five innings or 75 pitches.
Roberts said reports from Julio Urias' second rehab start Saturday night of 1 2/3 innings (four strikeouts) were favorable. He will be built up to three or four innings before management decides how he will be used on the Dodgers down the stretch.
Ken Gurnick has covered the Dodgers for MLB.com since 2001.