Kershaw, Buehler ruled out for Opening Day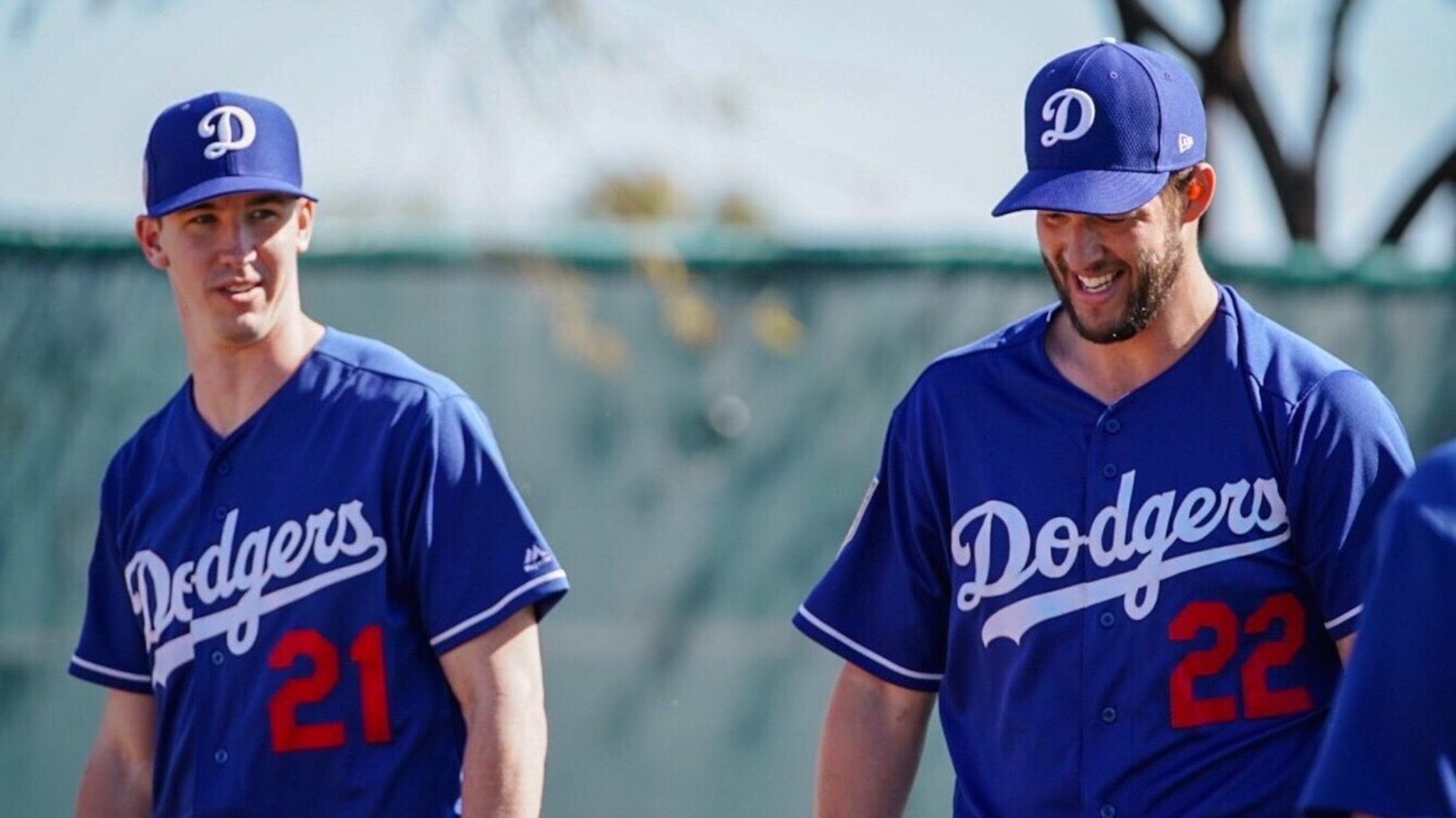 SURPRISE, Ariz. -- Clayton Kershaw and Walker Buehler have been ruled out as Opening Day starters, Dodgers manager Dave Roberts said on Monday, without naming who would start against Arizona on March 28. Kershaw and Buehler had their Spring Trainings interrupted by shoulder soreness and neither has pitched in a
SURPRISE, Ariz. -- Clayton Kershaw and Walker Buehler have been ruled out as Opening Day starters, Dodgers manager Dave Roberts said on Monday, without naming who would start against Arizona on March 28.
Kershaw and Buehler had their Spring Trainings interrupted by shoulder soreness and neither has pitched in a Spring Training game yet. Buehler is scheduled to make his debut on Tuesday night with an ambitious three innings against the Indians, while Kershaw is scheduled to pitch live batting practice on Wednesday with his first game uncertain.
Kershaw's franchise-record streak of starting eight consecutive season openers will be snapped.
"Talking to Clayton and, obviously, looking at the schedule, he's not going to start Opening Day," said Roberts. "To build him up and when he's ready to pitch for us is when he's going to pitch for us. He's supportive and he understands he wants to put himself in the best position to help himself and the ballclub. When's he's built up to where he feels he can help us, then it's moot. We're all on the same page."
Roberts said "it is probably unlikely" Kershaw would open the season on the active roster. Roberts said Ross Stripling would open the season in the starting rotation with Kershaw's injury.
On Monday afternoon, Roberts said Buehler was "in the mix" for the Opening Day start despite the sore shoulder that set back his camp by two weeks. But by the end of Monday night's game Buehler had been ruled out as well, the club deciding not to rush him into a start after slow-playing him for most of camp.
"We're kind of honing in on it," Roberts said of the Opening Day starter. "With the workload and the schedule, I don't see it being Walker. Now it's more of a process of elimination. We're not prepared to say who it is, but we're getting pretty close."
With Stripling saying his next appearance is Sunday on five days' rest and recent swapping of spots for Hyun-Jin Ryu and Kenta Maeda, it appears the Opening Day start will go to Ryu or Rich Hill.
A rotation of Ryu, Hill, Stripling, Buehler and Maeda could play out, as it would allow each pitcher five days' rest and Buehler's second start would be after the April 4 day off.
Roberts said Kershaw will go with the club to Los Angeles and might pitch in the Freeway Series, depending how he comes out of Wednesday's session.
Ken Gurnick has covered the Dodgers for MLB.com since 2001.