Richard, Padres go to bat for Hooton Foundation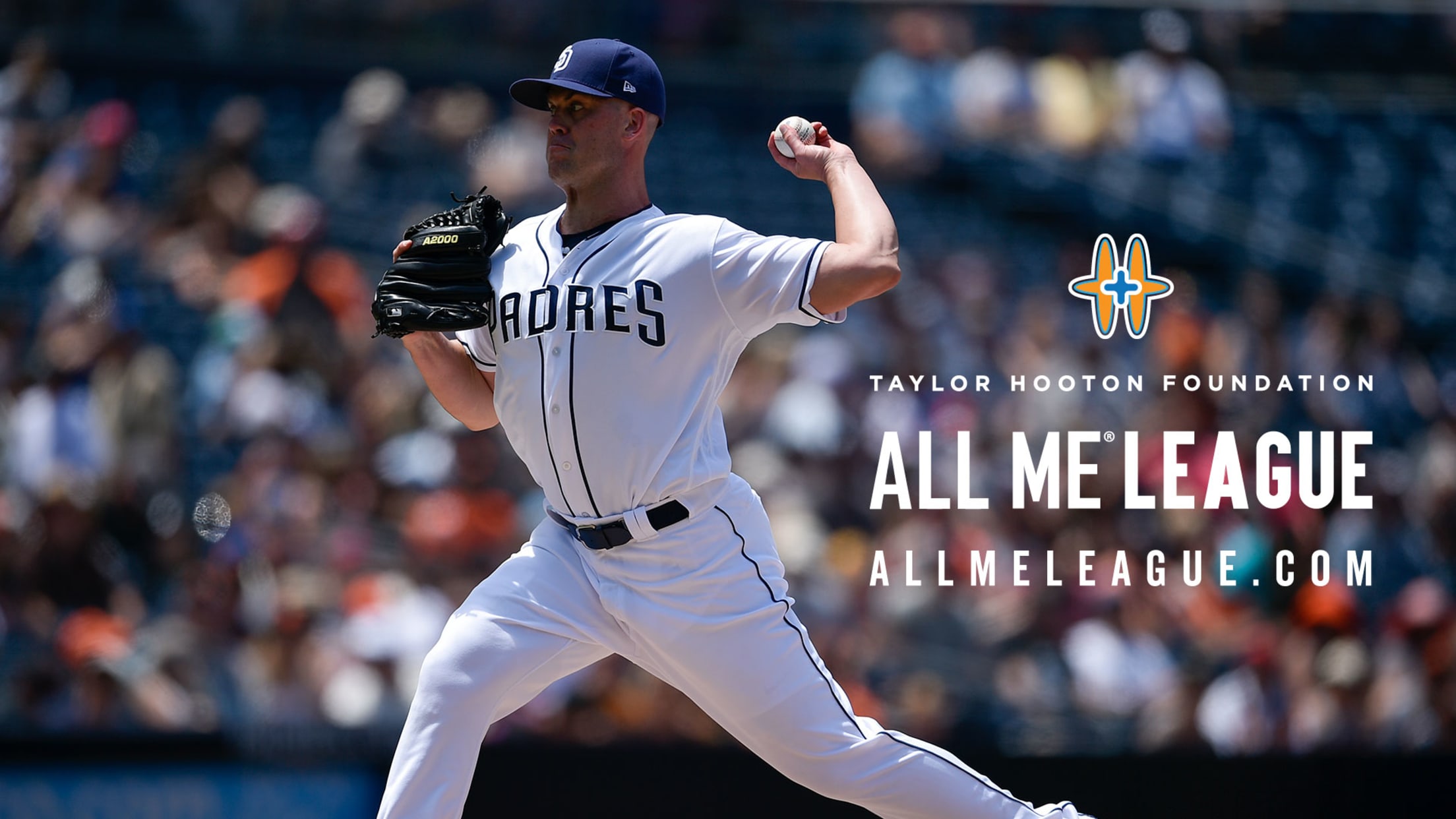 CHICAGO -- Clayton Richard is the Padres' representative on the advisory board for the Taylor Hooton Foundation, which is designed to have Major League Baseball players educate young people and their parents about the dangers of performance enhancing drugs.Richard and the other players on the board are participating in the
CHICAGO -- Clayton Richard is the Padres' representative on the advisory board for the Taylor Hooton Foundation, which is designed to have Major League Baseball players educate young people and their parents about the dangers of performance enhancing drugs.
Richard and the other players on the board are participating in the Hooton Foundation's 2018 public service campaign, "It's All Me," with the goal of advocating its mission to make sure young athletes avoid PEDs.
"It means a lot to make sure that the youth in our community, the youth in baseball and the youth in sports make sure there's not a good enough reason to do anything substance-wise, whether it be PED or drug-wise that's going to make it worthwhile," Richard said. "Anything that you want to attain in this world, you can attain through hard work. You don't have to sacrifice the right actions to gain what you want to gain."
In total, there are 38 MLB players on the board, representing 28 of the 30 MLB teams, with the other two teams working to replace previous members who have been traded or became free agents.
The Taylor Hooton Foundation was established in 2004 following Hooton's death at age 17 due to his use of anabolic steroids while playing high school baseball. His older brother, Donald Hooton, Jr., is the foundation's president, and he was at Wrigley Field last week for an event hosted by the Cubs, their athletic trainers and the National PLAY Campaign, among other organizations.
"They're able to hear from the athletic trainers on the same field that their favorite baseball players play on," Hooton said at the event. "To hear from the guys that take care of the Cubs players to ensure that they're doing things the right way and explaining how to do things the right way without the use of drugs."
Richard and his fellow players on the board have a similar influence on these kids, as not too long ago, they were in high school trying to make it big.
Renfroe getting 'consistent opportunity'
Hunter Renfroe was in the Padres' lineup on Thursday night with Cubs left-hander Mike Montgomery on the mound, and manager Andy Green said the outfielder will get a consistent opportunity to play this weekend.
San Diego will face three lefty starters in this four-game series at Wrigley Field, and Green said there's a good chance Renfroe will also start the lone matchup against a right-handed starter when Kyle Hendricks takes the ball for Chicago on Saturday.
"He was definitely running out there more consistently [earlier in the season]," Green said of Renfroe, who has been limited to mostly a pinch-hitting role of late. "But Travis Jankowski has just been a catalyst for us [vs. righties] at the top of the order. I think [Manuel Margot] really took off and played exceptionally well for a long stretch of time, and it was hard to take him out of the lineup."
Matthew Martell is a reporter for MLB.com based in Chicago.