Hurdle believes he'll be back with Bucs in 2020
GM Huntington: Team won't publicly address decisions until after season's end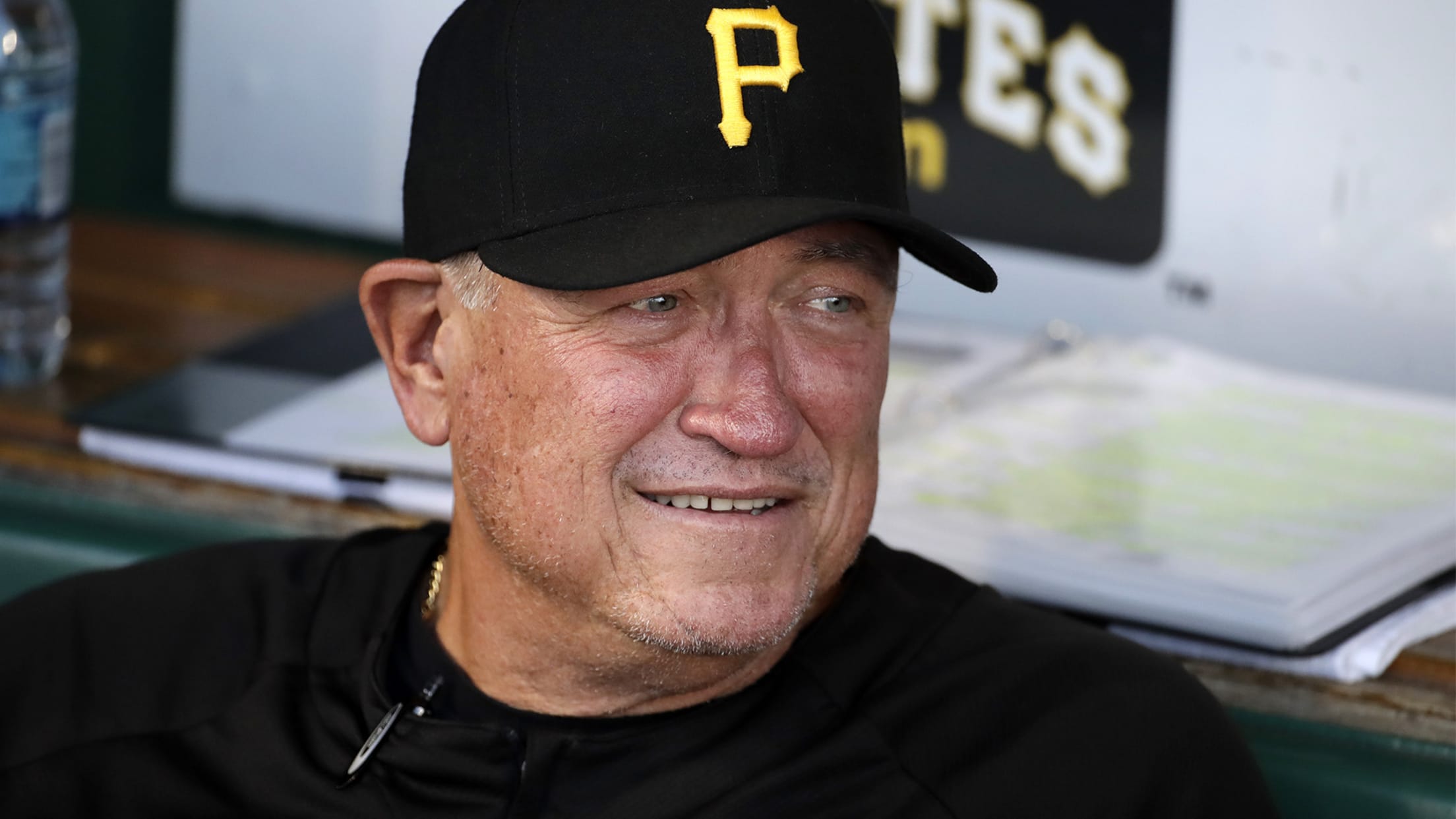 PITTSBURGH -- Clint Hurdle will reportedly be back in the Pirates' dugout next season. At the very least, it's clear that Hurdle wants to return as Pittsburgh's manager. A report by The Athletic on Wednesday night, published during the Pirates' 4-2 win over the Cubs at PNC Park, stated that
PITTSBURGH -- Clint Hurdle will reportedly be back in the Pirates' dugout next season. At the very least, it's clear that Hurdle wants to return as Pittsburgh's manager.
A report by The Athletic on Wednesday night, published during the Pirates' 4-2 win over the Cubs at PNC Park, stated that Hurdle "recently received assurance from the organization" that he will return in the same role in 2020. After the game, Hurdle declined to elaborate or explain who gave him the assurance that he will continue as manager.
"I'm just going to pass on all that, because it's taken its own little life story here. My intent and desire is to manage this team next year," Hurdle said during his postgame press conference. "I don't want anybody to misread, or I don't want to misrepresent. I plan on being back. The conversations we have, [general manager Neal Huntington] and I, are planning for the future all along those ways. That's what I've got for you."
Asked again to clarify who told him he would be back next season, Hurdle repeated, "That's what I've got for you."
Club officials have not commented on the report beyond this statement from Huntington: "As we have in the past, we will publicly address any personnel decisions at the end of the season."
Huntington's statement, which was released after The Athletic's story, backed up what he said at Miller Park on Sunday, that the front office would be "deep into the assessment, evaluation" of personnel until the end of the season.
Hurdle, 62, is under contract through the 2021 season according to the terms of the extension he signed in September '17. That is also the case for Huntington, who would seem likely to return as well if Hurdle is retained.
"Every conversation I've had with Neal is, how do we come back and get better -- and anybody in the organization," Hurdle said. "So, my mindset is I want to come back. I plan on coming back. And the opportunity for us to improve and get better is important to me as well as everybody I've had conversations with."
Hurdle is nearing the end of his ninth season at the helm in Pittsburgh, where the Pirates -- who improved to 67-91 on the year with Wednesday's win -- are concluding their worst season of his tenure. This will be the Bucs' first last-place finish since their 57-105 campaign in 2010, John Russell's last season as their manager.
If Hurdle does return as the Pirates' manager next season, he will be the longest-tenured manager in the Majors as Giants manager Bruce Bochy and Royals manager Ned Yost are set to retire at the end of this season. Hurdle acknowledged that possibility when asked about it before Tuesday's 9-2 win over the Cubs.
"I think we all know everybody's got a shelf life," Hurdle said Tuesday afternoon at PNC Park. "Some of it's chosen. Some of it's not. But everybody knows they've got a shelf life."
Hurdle played a significant role in Pittsburgh's renaissance from 2013-15, when the Pirates snapped a 20-year losing streak and reached the postseason for the first time since 1992. They won the National League Wild Card Game in 2013 before falling in the NL Division Series, then came up short in the Wild Card Game in '14 and '15.
Since then, however, the Pirates have only had one winning season. That came last year, when they finished 82-79 despite a post-Trade Deadline collapse in August.
This season has been even worse for the Pirates, on and off the field. The club has lost a handful of key players to injuries, been involved in several benches-clearing incidents on the field and at least three fights in the clubhouse and, most recently, seen closer Felipe Vazquez arrested.
After rallying to finish the first half just one game below .500, the Pirates have only mustered a 23-46 record since the All-Star break. In late August, Hurdle was asked if he was worried that the losing streak might cost him his job.
"My focus is on doing my job, not if my job's in jeopardy. It never has been since I've had an opportunity to be a manager," Hurdle said on Aug. 21. "Those are decisions that other people make. So, [I'm] 62 years old, man. I'm going to manage as long as people have me manage, and if they don't have me manage, I go home. My job is to do everything I can to get this club to play better baseball, to finish games, to execute better."