Honeycutt an unsung hero behind L.A. pitching
Dodgers' longtime coach brings 'entire package' to table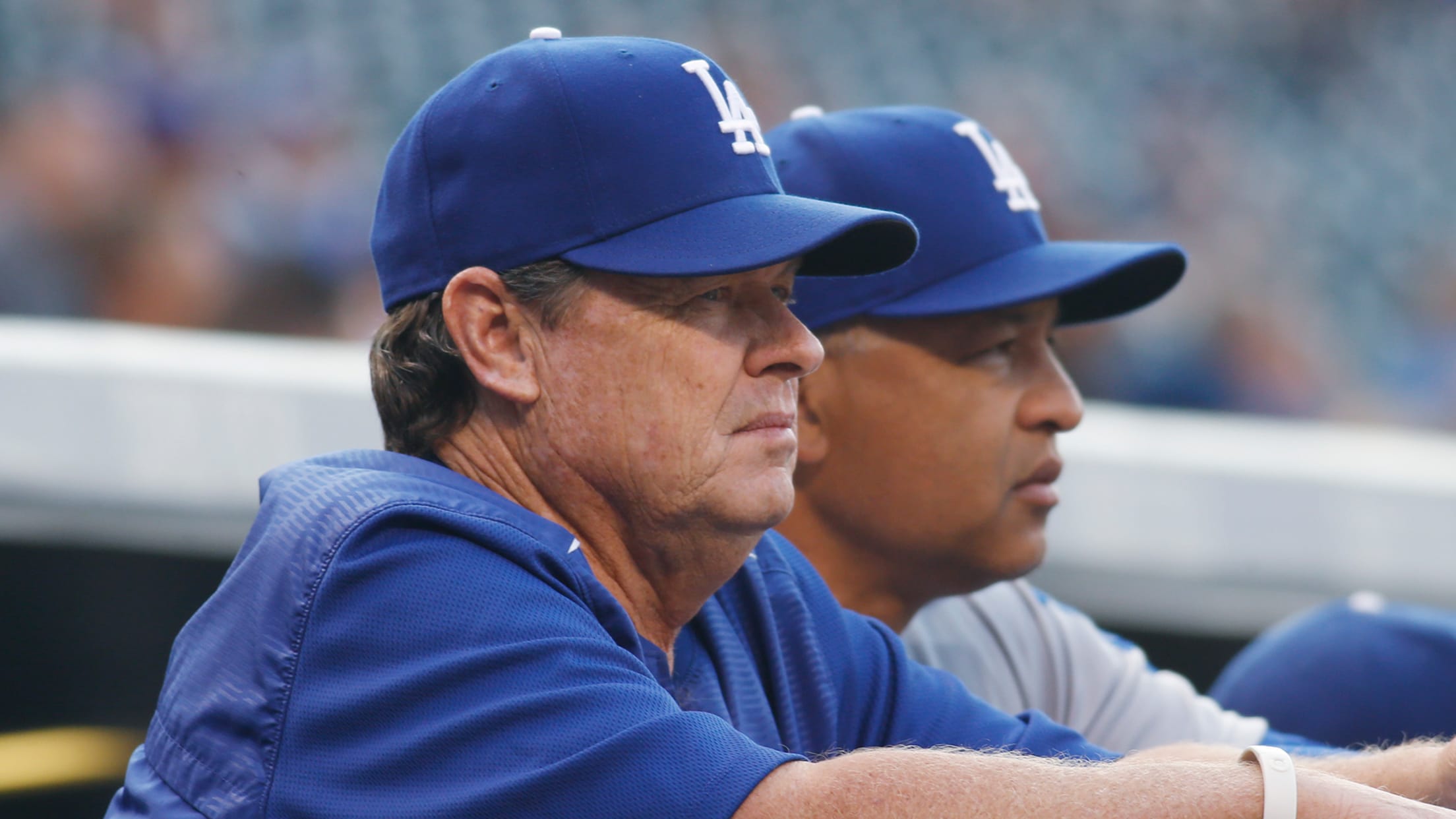 ATLANTA -- Dodgers photographer Jon SooHoo took a team photo on the infield right after Los Angeles clinched the pennant last year at Wrigley Field. In the last row, almost invisible, was Rick Honeycutt. But if anyone has been front and center in the franchise's success for more than a
ATLANTA -- Dodgers photographer Jon SooHoo took a team photo on the infield right after Los Angeles clinched the pennant last year at Wrigley Field. In the last row, almost invisible, was Rick Honeycutt. But if anyone has been front and center in the franchise's success for more than a decade, it's the pitching coach.
Since Honeycutt was hired in 2006, the Dodgers have had four managers and eight hitting coaches. The numbers show Honeycutt, who spent 21 seasons as an MLB pitcher, hasn't lost the fastball in his 13th year in charge of Los Angeles' pitching staff.
Dodgers pitchers led the National League this year in staff ERA (3.38), starters ERA (3.19), strikeouts (franchise-record 1,565), WHIP (1.15), fewest walks (422) and lowest opponent on-base percentage (.290). Since Honeycutt took over, the Dodgers have the best cumulative team ERA in MLB.
Hyun-Jin Ryu and Clayton Kershaw -- who gave the Dodgers a 2-0 lead in the best-of-five National League Division Series against the Braves -- have never had another pitching coach in their MLB careers.
Having mentored Kershaw through three Cy Youngs, an MVP and a renaissance as a breaking-ball pitcher, Honeycutt seems re-energized working with Game 163 winner Walker Buehler, whose rookie talents Honeycutt is already comparing to Kershaw's, and who gets the ball in tonight's Game 3 with a chance to sweep.
:: NLDS schedule and results ::
"This is by far the deepest rotation we've had going into the playoffs," Honeycutt said.
This year alone, Rich Hill discovered a more efficient curveball grip, Ryu increased the use of the cutter, Kenta Maeda developed a splitter-change, a new slider gave Buehler the extra weapon Kershaw added in 2009 to become elite and Kershaw responded to decreased fastball velocity by utilizing outer quadrants precisely enough to throw eight scoreless innings in a postseason game.
"The one thing about Honey above everything is that he really cares," Kershaw said. "He feels badly when you're not pitching well, and he does everything he can to help."
Buehler is 24. No. 4 starter Hill, at 38, estimates he's had 20 or more pitching coaches in a 17-season pro career.
"Honey's the best pitching coach I've ever had, and I had great pitching coaches," Hill said. "His calm approach and understanding how each guy works, he just keeps things in perspective. He makes things simple to understand for everybody. That's why pitching staffs here have been the best in the game.
"I've been around pitching coaches that can do game-planning, but not mechanics. There are some who can do mechanics and can't game plan. When you have Honey, you have the entire package. That's pretty special."
A disciple of legendary pitching guru Dave Duncan, Honeycutt said he learned to implement more than just observation long before computers and SABR connected the dots between statistical tendency and future performance. He adjusts his input to the preference of each pitcher.
"I saw the way Duncan prepared -- he tracked all this stuff by himself -- and the way he taught about pitching to hitters' weaknesses and developing an attack plan," he said. "That's what I try to do. Duncan was a catcher -- he wasn't into the mechanics as much as getting into the pitcher's brain, what he's trying to do with each hitter."
Honeycutt again sidestepped the annual question whether he will return next year or retire.
"Just trying to get through this year. I say that every year," the 64-year-old Honeycutt said. "I learned the last few years I pitched to just enjoy the moment. I thought that was over after '94, got home and they called and I did OK and got a few more years out of it. It's what I love to do.
"The Dodgers say they'd love for me to keep doing it and be involved in some way afterward, but we'll talk about it at the end of the season. They've been very supportive."
Ken Gurnick has covered the Dodgers for MLB.com since 2001.