MLB, Coca-Cola excited about partnership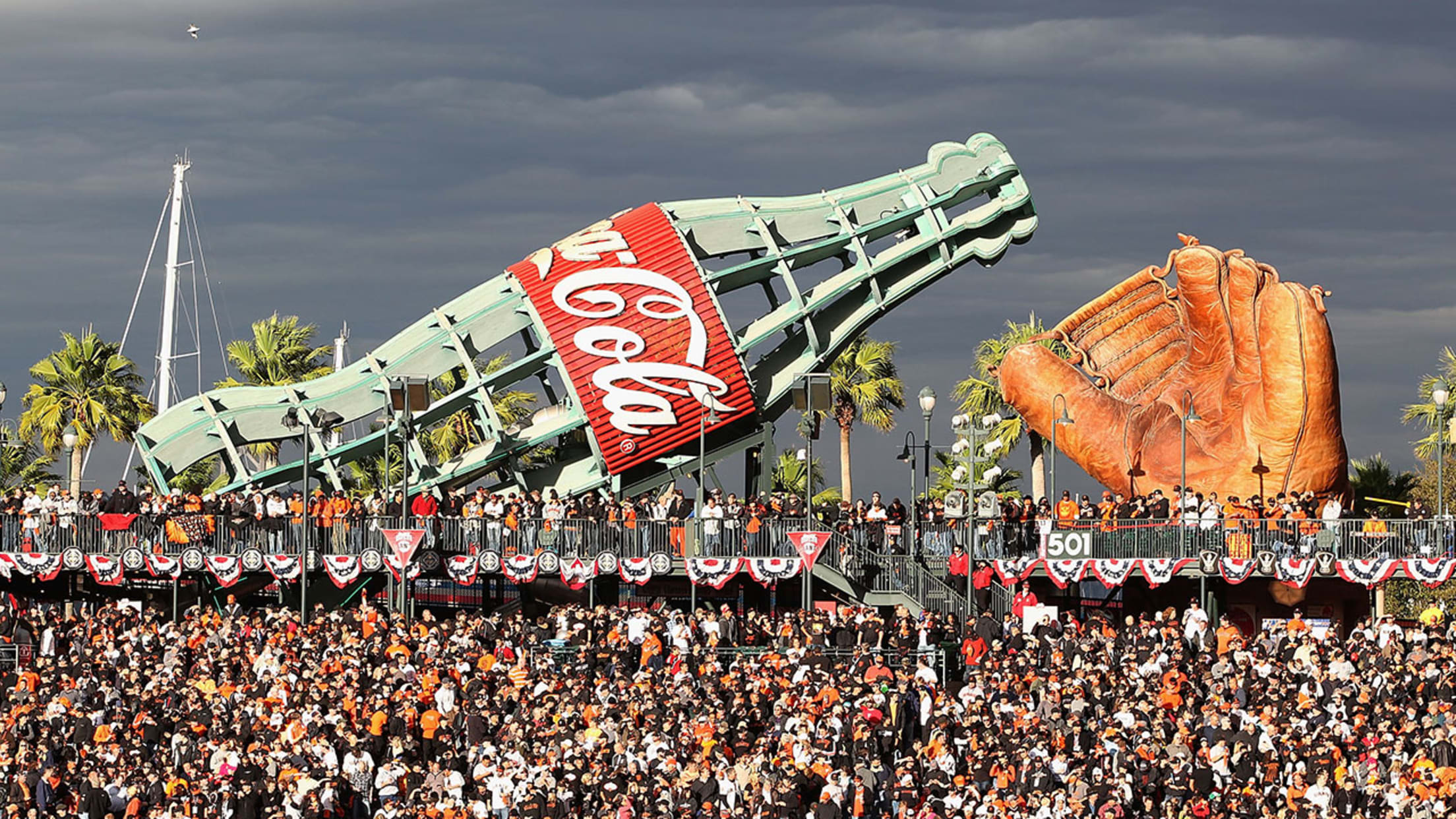 Coca-Cola and MLB have a partnership history dating back more than a century, including the Coca-Cola Superslide at AT&T Park. (AP)
Two powerhouse institutions joined together on Monday when Major League Baseball announced a multiyear partnership with Coca-Cola, the league's new official soft drink.The announcement, made at Citi Field prior to the Opening Day matchup between the Mets and Braves, two of the 18 clubs currently in relationships with Coca-Cola, came
Two powerhouse institutions joined together on Monday when Major League Baseball announced a multiyear partnership with Coca-Cola, the league's new official soft drink.
The announcement, made at Citi Field prior to the Opening Day matchup between the Mets and Braves, two of the 18 clubs currently in relationships with Coca-Cola, came less than a week after Nathan's Famous was brought on to be MLB's official hot dog.
"All we're missing now is apple pie and we'll be all set," said Bob Bowman, MLB president, business and media.
"Everyone at Coca-Cola is excited to renew our partnership with Major League Baseball," said Sandy Douglas, president of Coca-Cola North America. "The company's and the brand's relationship with baseball goes back well over 100 years. America's favorite pastime and America's favorite beverage partnering up to celebrate fans' loyalty and passion for this game, the teams; what a perfect day to do it but on Opening Day."
Through the new agreement, Coca-Cola will engage with MLB fans utilizing MLB Advanced Media's owned-and-operated digital platforms, including MLB.com, club web sites, MLB.com At Bat and Ballpark mobile apps, MLB official accounts on a variety of social-media platforms and advertising on MLB Network and MLB.TV.
"They are, like us, an iconic brand," Bowman said. "Like us, digitally focused. Like us, family-oriented. And like us, they are a daily event. We play every day, and if you're smart, you have a Coca-Cola every day, too. I know I do."
Using the MLB.com Ballpark app, Coca-Cola will offer stadium check-in deals, ticket upgrades and concession promotions for the ballparks of the 18 clubs with which it has team partnerships and stadium pouring rights.
"[MLB has] done so many innovative things around bringing the sport to life from a digital and social-media standpoint that it was a natural for us to take the relationship we have with 18 great teams and activate them and bring that to life and push to make the relationship between the fans, the teams and the brand even stronger," Douglas said.
Coca-Cola and MLB have history together dating back more than a century. Coca-Cola used players in advertising and promotions from Ty Cobb, Satchel Paige and Willie Mays to recent stars including Joey Votto and David Ortiz. Over the past century, Coca-Cola also has created commemorative cans and bottles, baseball-themed collectibles and advertising with baseball as the subject matter.
"It isn't just the brand that our fans love; this is a brand that wants to activate around baseball, not merely be a brand name near baseball," Bowman said. "They want to be immersed in baseball with our fans, with our players and with our families."
Mark Feinsand is an executive reporter for MLB.com.