Angels designate Cody Allen for assignment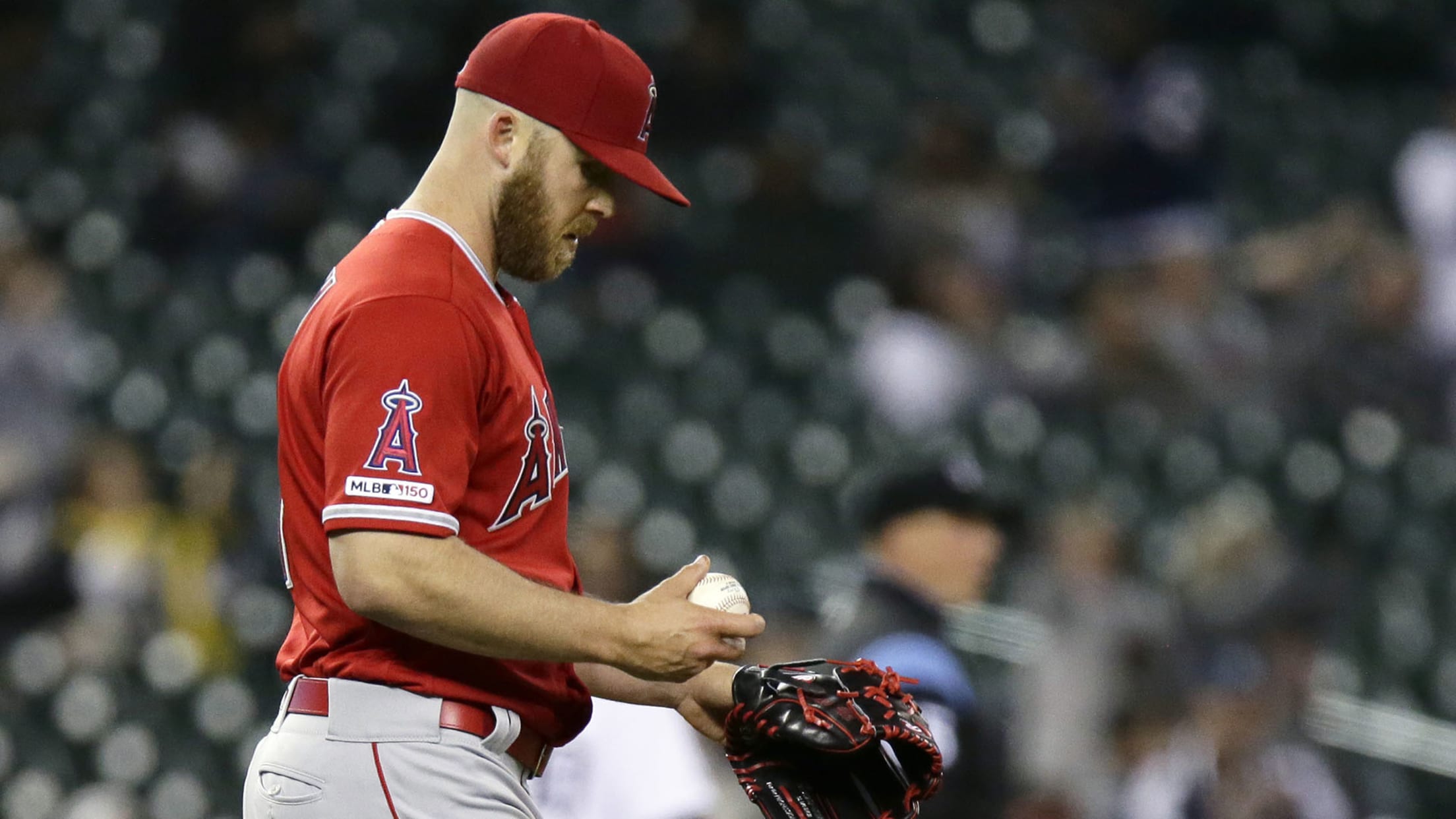 ST. PETERSBURG -- Cody Allen seemed to sense his chances to turn his season around were waning on Friday night, but he may not have known the end would come so quickly. The Angels designated the veteran reliever for assignment Saturday morning, recalling righty Taylor Cole from Triple-A to fill
ST. PETERSBURG -- Cody Allen seemed to sense his chances to turn his season around were waning on Friday night, but he may not have known the end would come so quickly.
The Angels designated the veteran reliever for assignment Saturday morning, recalling righty Taylor Cole from Triple-A to fill his spot.
"It's not easy giving good people bad news. … It's a tough decision, but unfortunately, we felt like it was one we had to make," manager Brad Ausmus said. "He's a professional. He worked his tail off. He cared, he wanted to get back where he was. Just nothing was sticking in terms of the work he did on the side carrying onto the field."
Allen's recent struggles have been well-documented. The 30-year-old holds the Indians' franchise record with 149 career saves but had a career-high 4.70 ERA for the Tribe last season, going 4-6 with 27 saves in 70 games. After electing to become a free agent at the end of 2018, he signed a one-year, $8.5 million contract in January with the Angels, who'd hoped a change of scenery would help him re-harness his effectiveness.
It worked -- at times. Ausmus pointed out the swings-and-misses on Allen's curveball as flashes of a pre-'18 Allen, but his 6.26 ERA in 25 appearances this season broadcast struggles that a solid offspeed pitch just couldn't overcome.
Allen foreshadowed his own roster move Thursday night after he allowed four runs on four hits during two-thirds of an inning, admitting that 2019 was definitely "not the bounce-back season I was hoping for."
"Either I'm going to get better or they're going to find someone else who does," he added. "That's the reality of the game."
When a player's contract is designated for assignment -- often abbreviated "DFA" -- that player is immediately removed from his club's 40-man roster, and 25-man roster if he was on that as well. Within seven days of the transaction (it was previously 10 days), the player must either be traded, released or placed on irrevocable outright waivers.
"I hope he rediscovers something and pitches somewhere else," Ausmus said. "He's a good person, and I'd like to see him continue his career."
Cole begins his fourth stint with the Angels this season. The 29-year-old has a 4.97 ERA over 12 2/3 innings spanning eight games (one start) with 15 strikeouts, and has not allowed a home run.