Hamels, Snell named August Pitchers of Month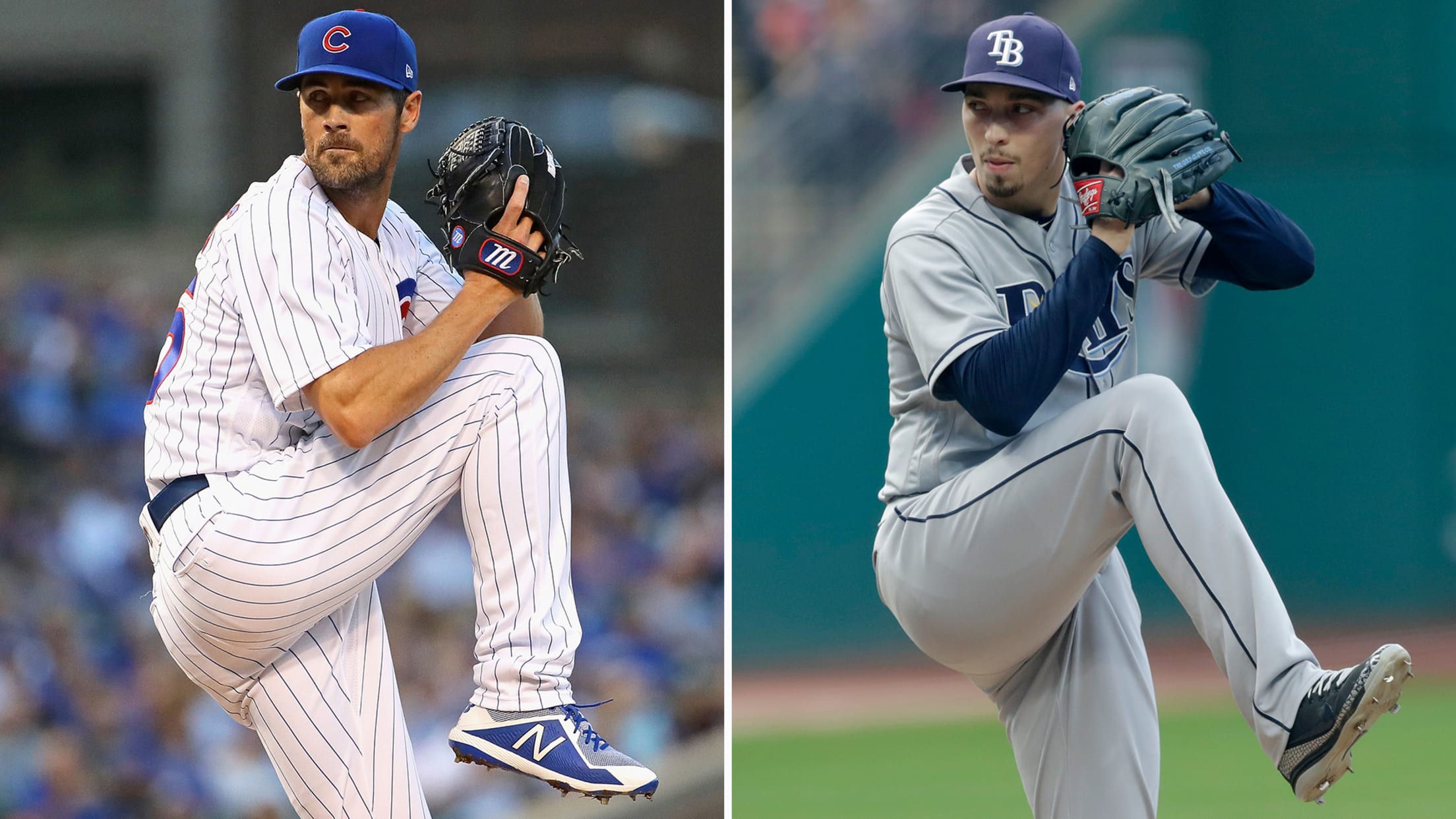 Cole Hamels' brilliant first month with the Cubs and Blake Snell's continued dominance after returning to the Rays have netted them MLB's Pitcher of the Month Awards for August.• Past winners: AL | NLHamels was named the National League Pitcher of the Month on Tuesday, with Snell named American League
Cole Hamels' brilliant first month with the Cubs and Blake Snell's continued dominance after returning to the Rays have netted them MLB's Pitcher of the Month Awards for August.
• Past winners: AL | NL
Hamels was named the National League Pitcher of the Month on Tuesday, with Snell named American League Pitcher of the Month. It's the first career Pitcher of the Month Award for both pitchers.
The Cubs acquired Hamels from the Rangers before the July 31 non-waiver Trade Deadline to bolster their starting rotation for their postseason push -- and the veteran left-hander has been everything they've hoped for and more.
No pitcher in baseball was better than Hamels in August. In his debut month with his new team, he had a 0.69 ERA, easily the best in the Major Leagues, and he collected 38 strikeouts. Hamels didn't allow more than one run in any of his six starts, which included his first complete game of the year on Aug. 23. He went 4-0, and Chicago won all six of the games he pitched.
• Hamels may be the best trade acquisition of 2018
In the AL, Snell forced his way back into the Cy Young Award race after coming back from the left shoulder fatigue that had landed him on the disabled list coming out of the All-Star break. In five August starts, the left-hander went 4-0 with a 1.04 ERA, the best of any AL pitcher who threw at least 20 innings during the month.
Like Hamels, Snell didn't allow more than one run in any outing, and he also racked up 34 strikeouts in his 26 innings. Snell's four wins in August, plus another in his first start of September, give him a Major League-leading 17 on the year. His season ERA of 2.02 is second in the AL, behind only Chris Sale's 1.97.
The Cubs have now had two Pitchers of the Month this season, as Jonathan Lester took the NL honors in June. Snell is the Rays' first Pitcher of the Month since Chris Archer in July 2013.