Improved defense a priority for Moran
Pirates third baseman working on range, relying on analytics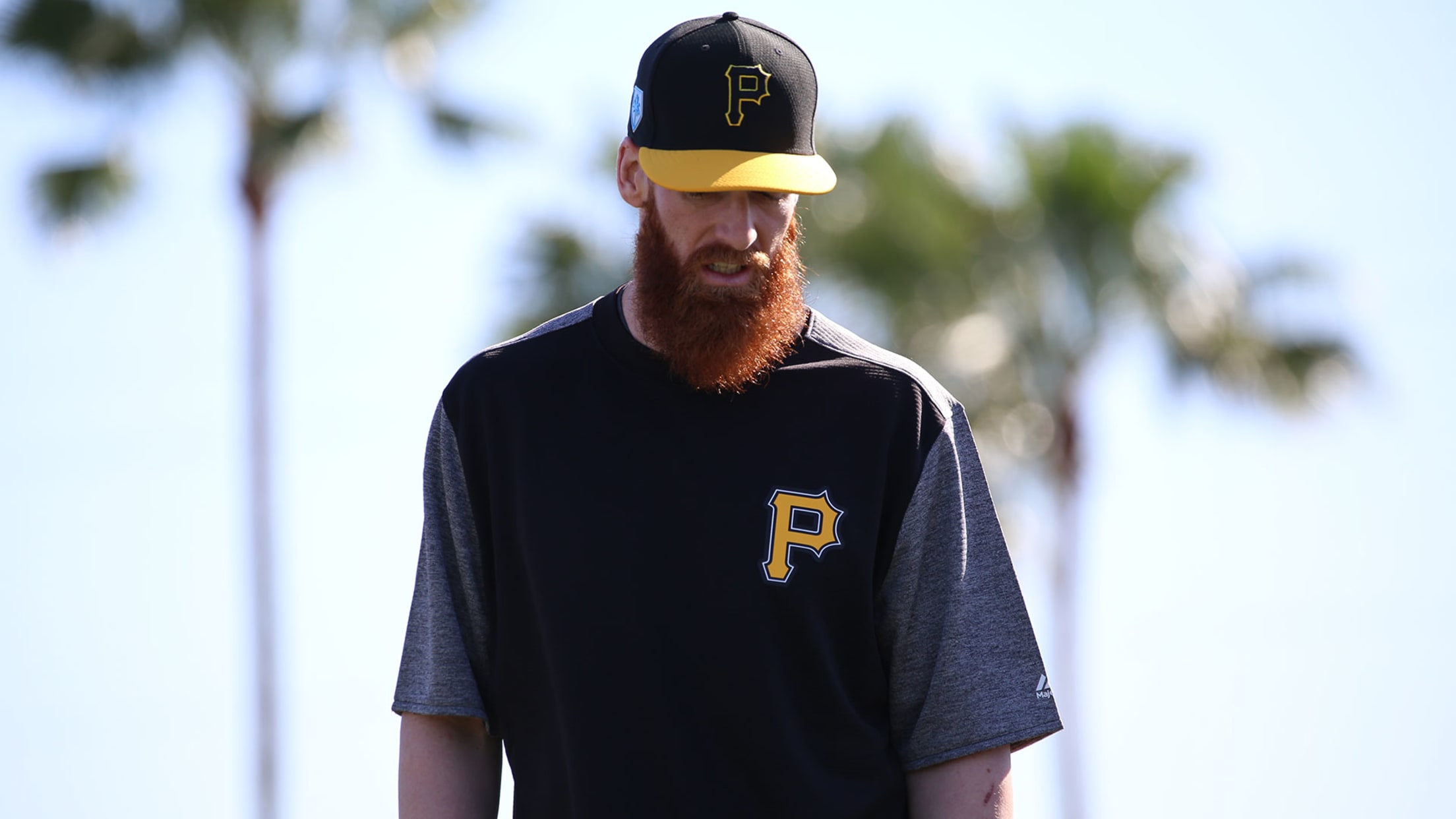 BRADENTON, Fla. -- Colin Moran entered the offseason looking for ways to improve his defense at third base, but he did not spend all winter fielding thousands of ground balls per day.Moran first focused on improving his mobility, which he hopes will lead to better range as he prepares for
BRADENTON, Fla. -- Colin Moran entered the offseason looking for ways to improve his defense at third base, but he did not spend all winter fielding thousands of ground balls per day.
Moran first focused on improving his mobility, which he hopes will lead to better range as he prepares for his second full season in the Majors.
"It was more about working on my body and making sure that, when I'm ready to go, the right muscles are firing and I'm ready to get going with that first step," Moran said Friday at Pirate City. "It's something I worked hard on, and I'll continue to work hard on it."
Moran finished last season with a .962 fielding percentage and minus-8 defensive runs saved. According to the SABR Defensive Index, he was the worst regular third baseman in the National League. Those numbers are revealing, but they were also enlightening for Moran.
The Pirates also provided Moran with more specific information about his route efficiency, first-step quickness and range last season. As the spring goes on, they'll be able to track his progress.
"I think he said it best: It's the first time he'd really gotten measured defensively," Pirates manager Clint Hurdle said. "Once the season was over, we were able to dig deeper and actually show him a different set of numbers and some different areas which we think he can improve upon and we think he can categorically get better. And he's all in."
I believe we've all said third base and shortstop are "positions to watch" this spring. So here we are watching Moran and Kang at 3B, Newman and Tucker at SS. pic.twitter.com/Ii2HRO4OtZ

— Adam Berry (@adamdberry) February 14, 2019
So Moran, who said he was limited in the field last season due to tightness and a lack of flexibility, went to work. He learned more about how to prepare his body -- techniques like foam rolling -- and developed a plan to do so. That process will continue into Spring Training, when he said he will also work on reading balls off the bat.
"There's going to be some data that we're going to continue to be able to crunch through Spring Training and show him the areas that he's improving in," Hurdle said. "He's already started to feel the ability for more freedom and movement in going left and right, and that's going to help him get to more balls."
Improved defense might help Moran win the Pirates' third-base job. He'll compete this spring with Jung Ho Kang, who missed most of the past two years due to legal issues. General manager Neal Huntington has said Kang has "everyday opportunity" if he returns to his 2015-16 form, but Moran still has a chance to claim the job if he shows more range in the field and power at the plate.
Moran slashed .277/.340/.407 in 144 games as a rookie. His work with new hitting coach Rick Eckstein began before he reported to Spring Training. Eckstein visited Moran in December, and the two spent hours working and talking in the batting cage at the Ultimate Performance Sports facility in Charlotte, N.C., Moran's new offseason home.
"[Eckstein's] good. He's intense. I like it. He's very driven and kind of specific with things," Moran said. "He gave me a good direction to go in, then let me be for the rest of the offseason, just kind of checked in. I think some of the adjustments that I worked on should help."
Moran offered a glimpse of his potential late last season. He started to make adjustments at the plate in August, altering his approach and taking a small step back in the box. They took hold in September, when he slashed .296/.375/.537 in 24 games.
"I know he felt much better at the end of the season than he felt in the middle of August," Hurdle said. "Getting that first full Major League season in, he has a much better understanding of what he's capable of doing and the importance of what he does in the lineup."