McHugh elects not to play in 2020 season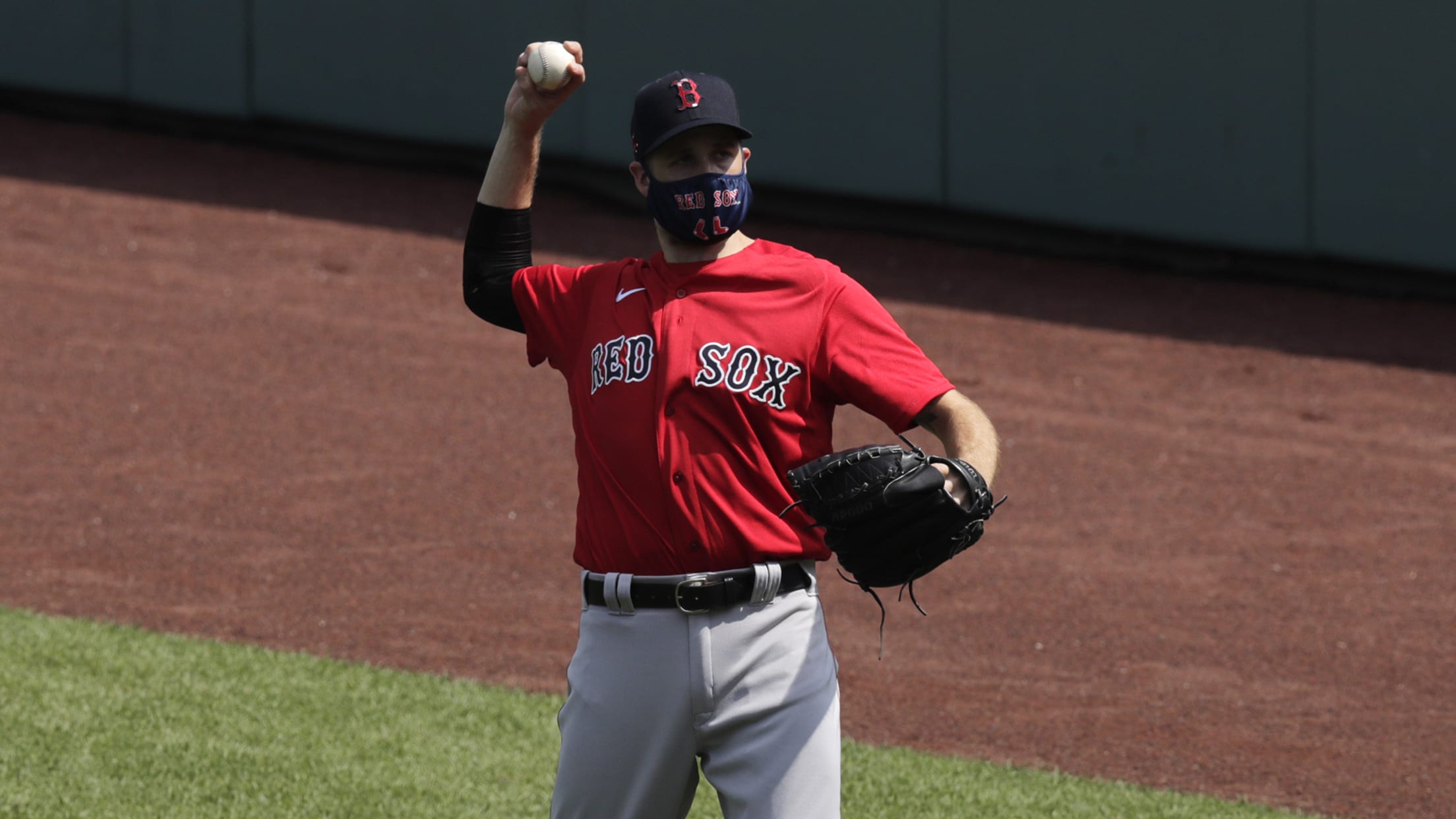 BOSTON -- At one point, the Red Sox hoped that Collin McHugh could emerge into an important and versatile member of their pitching staff as a reliever, starter or opener. Those hopes have faded away with news Sunday that the 33-year-old right-hander has elected not to play in 2020. According
BOSTON -- At one point, the Red Sox hoped that Collin McHugh could emerge into an important and versatile member of their pitching staff as a reliever, starter or opener.
Those hopes have faded away with news Sunday that the 33-year-old right-hander has elected not to play in 2020.
According to Red Sox manager Ron Roenicke, McHugh's decision was more because of the state of his right arm than the COVID-19 pandemic. McHugh missed the final month of the 2019 season while with the Astros because of a strained right flexor tendon.
• Eovaldi gets Opening Day nod for Red Sox
The Red Sox signed McHugh to a one-year, $600,000 deal on March 5 with the hope he could be back by July or thereabouts. Based on his decision, McHugh will not receive Major League service time for this season.
It was during Summer Camp that McHugh determined that his elbow simply wasn't responding the way he needed it to.
"His arm is not coming around like he had hoped," Roenicke said. "And he knew that probably he was going to have to spend some time on the IL. And if he was going to do that, with what's going on, and with the pandemic, he would feel better if he was at home with his family during that time. That's the decision that he has made."
McHugh informed Roenicke of his decision via text message on Saturday night.
"We support it," Roenicke said. "We know it was a tough decision for him, and he did tell me he felt bad. But this is what he felt was best for he and his family."
McHugh had some solid seasons as a starter, including 2015, when he won 19 games. He was nasty as a reliever in '18, posting a 1.99 ERA in 58 games.
The departure of McHugh leaves the Red Sox with an open spot on their 40-man roster, which should come in handy. Catcher Jonathan Lucroy makes at least one non-roster invitee who is going to make the team, and there likely will be others.