Rockies' No. 2 prospect Welker takes big step
Third baseman, just turned 21, led California League in batting average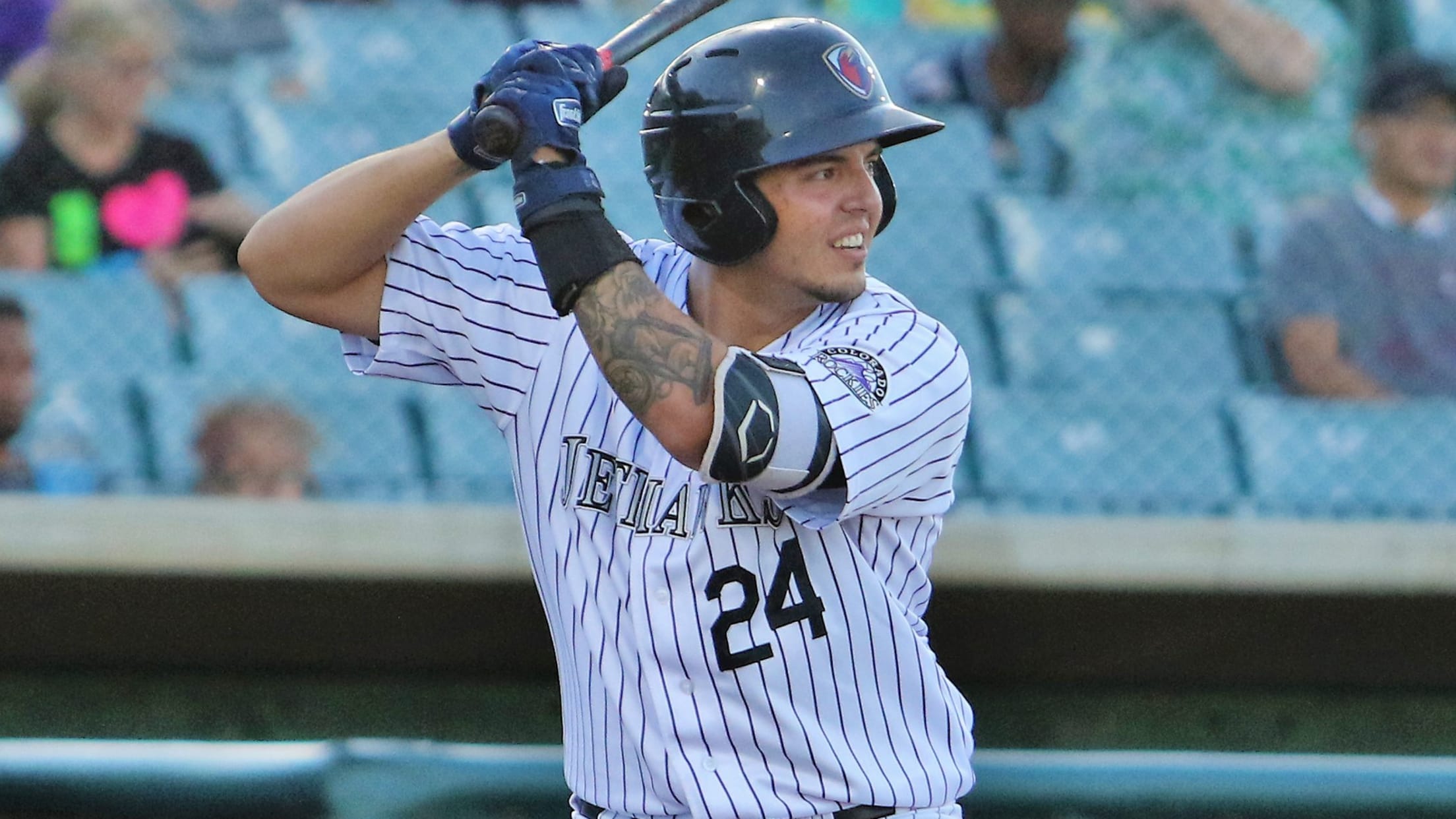 DENVER -- Third-base prospect Colton Welker was happy to establish himself in 2018 as an important part of the Rockies' next wave of infielders.Welker, a fourth-round Draft pick in 2016, led the Class A Advanced California League in batting at .333 and rose to become Colorado's No. 2 prospect according to MLB
DENVER -- Third-base prospect Colton Welker was happy to establish himself in 2018 as an important part of the Rockies' next wave of infielders.
Welker, a fourth-round Draft pick in 2016, led the Class A Advanced California League in batting at .333 and rose to become Colorado's No. 2 prospect according to MLB Pipeline. Counting No. 1 prospect Brendan Rodgers, seven of the team's top 13 prospects are infielders. Welker and infielder Garrett Hampson (No. 4), who debuted in the Majors this season, were both taken in the 2016 Draft.
"You got guys like Hampson, who was at my level last year and just debuted this year who is just an all-around amazing player, a utility player who can play any infield position to a high level," said Welker, who turned 21 on Oct. 9. "You've got Brendan Rodgers, who's a phenom and is going to be a great player. We've got corner guys at every level. The future looks great in Colorado in my eyes."
Welker put himself squarely among the Rockies' top prospects with a solid season for Class A Advanced Lancaster that also included 45 extra-base hits (13 homers, 32 doubles) and 82 RBIs (good for fourth in the California League) while posting a .383 on-base percentage and .489 slugging percentage.
After being limited to 67 games at Class A Asheville in 2017, his first full pro season, by a lower abdominal injury, Welker appeared 114 times in '18. More games meant a greater opportunity to learn.
"I definitely had some goals this season that I accomplished -- to hit over .300," Welker said. "I think I'm a big-time average hitter, and the power will come as I get older. Just stick with my approach: balls in the gaps.
"I was born to hit for average, because of how my swing plays and how long my barrel stays in the zone. Eventually, it will lead to power as well. But as of right now, it will play at any level for the average."
MILB Video - Title: Watch: MiLB Video - Url: http://www.milb.com/r/video?content_id=1967649983
Senior player development director Zach Wilson liked Welker's endurance.
"What he did at that level was quite remarkable for a 20-year-old kid," Wilson said. "He has an advanced approach to hitting, a mature approach to defense and really stayed within himself throughout the entire season and playoffs."
Welker also demonstrated an ability to move his feet and a strong arm that suggest he can stay at third base as he advances.
"I'm really happy with how I played third base this year, because that was a big question mark coming into the year. 'Can he stick at third base?'" Welker said. "A lot of guys outgrow it or lose their feel a little bit. I don't want to be that guy."
Welker freely notes that he is a draftee out of high school while the Rockies have Nolan Arenado, an established star, at third base. Welker is more interested in following Arenado's example than one day vying for his job. For now, he is representing said high school -- Marjory Stoneman Douglas in Parkland, Fla., which was affected by a shooting tragedy on Feb. 14.
"The baseball team and the coaches, we talk frequently, and they're doing well over there, kind of turning the page," Welker said. "On my end, it's nice to perform and give people piece of mind to say, 'He went to our high school.'
"It's something good to talk about other than the mass shooting. I use that platform to broadcast the school in a good way, like Anthony Rizzo and other people like that."