Kids have fun before All-Star youth tournaments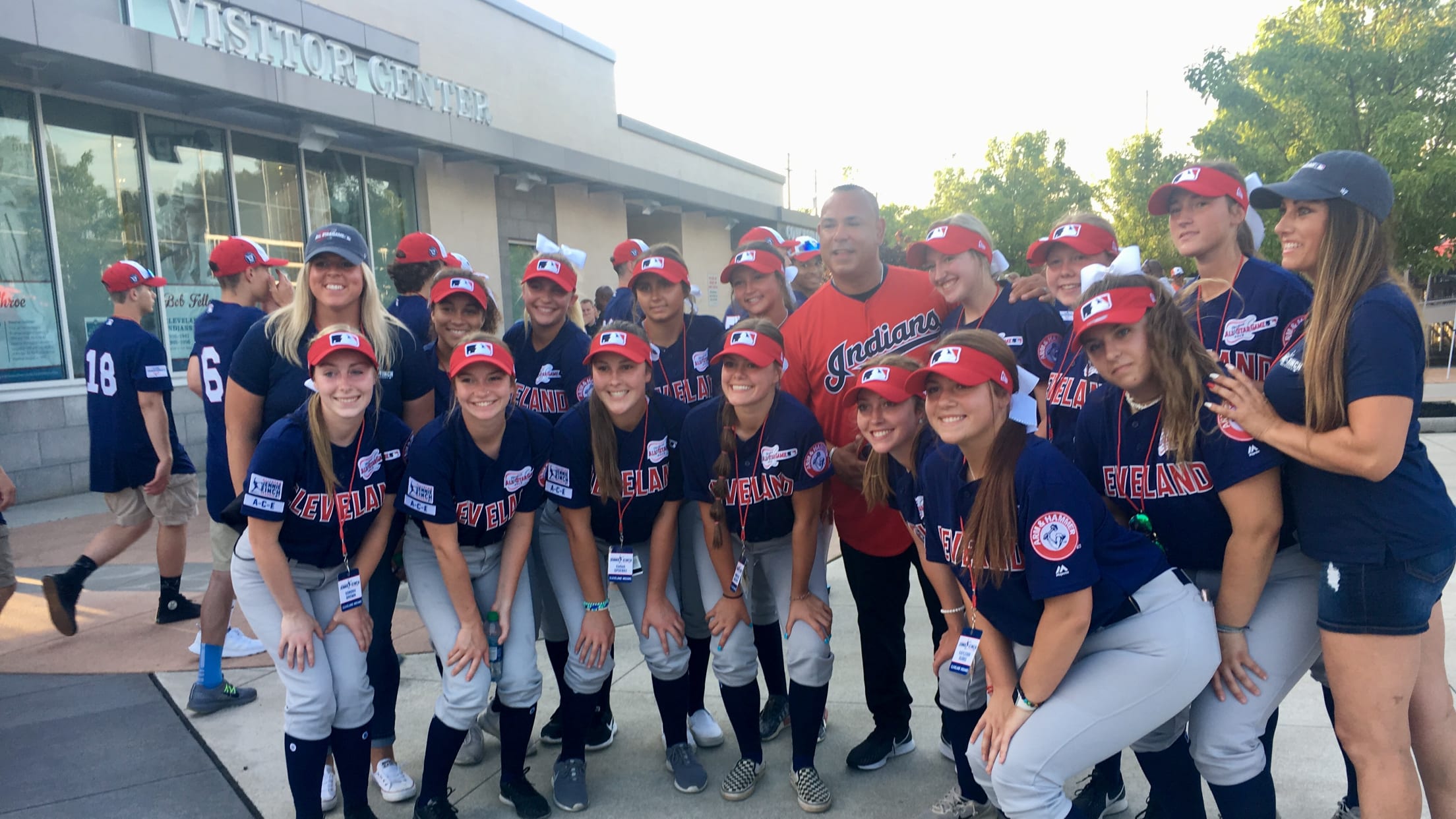 CLEVELAND -- Youth baseball and softball players from all over the country gathered at one of Cleveland's most historic baseball sites Thursday to officially usher in tournament season in northeastern Ohio. Approximately 200 kids who will participate in the All-Star Commissioner's Cup and All-Star Jennie Finch Classic Presented by ARM
CLEVELAND -- Youth baseball and softball players from all over the country gathered at one of Cleveland's most historic baseball sites Thursday to officially usher in tournament season in northeastern Ohio.
Approximately 200 kids who will participate in the All-Star Commissioner's Cup and All-Star Jennie Finch Classic Presented by ARM & HAMMER met at League Park -- where Babe Ruth hit his 500th homer, and where the first-ever World Series unassisted triple play was turned -- for the opening ceremonies of these two signature youth events.
"To give these young people the experience of All-Star Week, then give them an opportunity to compete against one another, that's exciting," said Tony Reagins, MLB's executive vice president of baseball and softball development. "Creating that type of environment, giving them access to our game, in this setting and the things that go around All-Star Week, like Home Run Derby and the Futures Game and PLAY BALL PARK, those are all really cool things for these kids to experience."
The teams participating in these two tournaments feature members of the MLB Youth Academy Network, Reviving Baseball in Inner Cities (RBI) and other youth-oriented programs. Teams hail from Cleveland, Houston, Kansas City, Mo., Compton, Calif., New Orleans, Cincinnati, Dallas, Harlem, N.Y., Flemington, N.J., and Gurabo, Puerto Rico.
The four-day tournaments will run through Monday, the day before the MLB All-Star Game presented by Mastercard at Progressive Field. The champions of each event will be recognized on the field before Monday's T-Mobile Home Run Derby.
While the days ahead surely will bring a level of intensity when the kids start to play in earnest, Thursday's event was centered around relaxing and having fun. In fact, it wasn't much different from a typical family gathering celebrating July 4 -- only with more people.
Catered by a local barbecue hot spot, the party involved team photos, a brief welcome address by MLB officials, an introduction of all of the teams and, most importantly, a free-for-all romp on the field, where the kids were invited to hit, pitch and run in a casual environment with their teammates and soon-to-be opponents. A special guest also dropped by -- former Indian Carlos Baerga, who met with several groups of kids, both from his native Puerto Rico and his Major League home, Cleveland, where he played from 1990-96 and '99.
For 17-year-old Myles Eaddy, there is plenty at stake in this tournament, considering his Philadelphia team won it last year and intends to continue its run as reigning champs. His team will come in with a "chip on our shoulder," Eaddy said, adding that he appreciates the high level of competition these tournaments provide.
"Just knowing that we were chosen from all over to come here and play, it makes me feel better that that they have good people playing, and that I'm one of the people they'll be playing against," he said.
"The competition is pretty fierce," said Kim Ng, senior vice president of MLB. "I was actually surprised of how good some of these clubs were last year after seeing it for the first time. There definitely is a pride in terms of who they represent and the cities they represent."
Darlene de la Cruz, a softball player with the Harlem DREAM, said she views being selected to play in this tournament as an honor.
"A lot of girls don't get selected for this opportunity," she said. "Being exposed to this helps me become a better softball player and a better well-rounded person. I'm networking with different people, with different teams and learning from them."
Games will be played at League Park, Case Western Reserve University and Baldwin Wallace University. The championship games will be played at Case Western.