Time off changed Zangari's approach, path
Sixth-round pick from 2015 missed all of last season after Tommy John surgery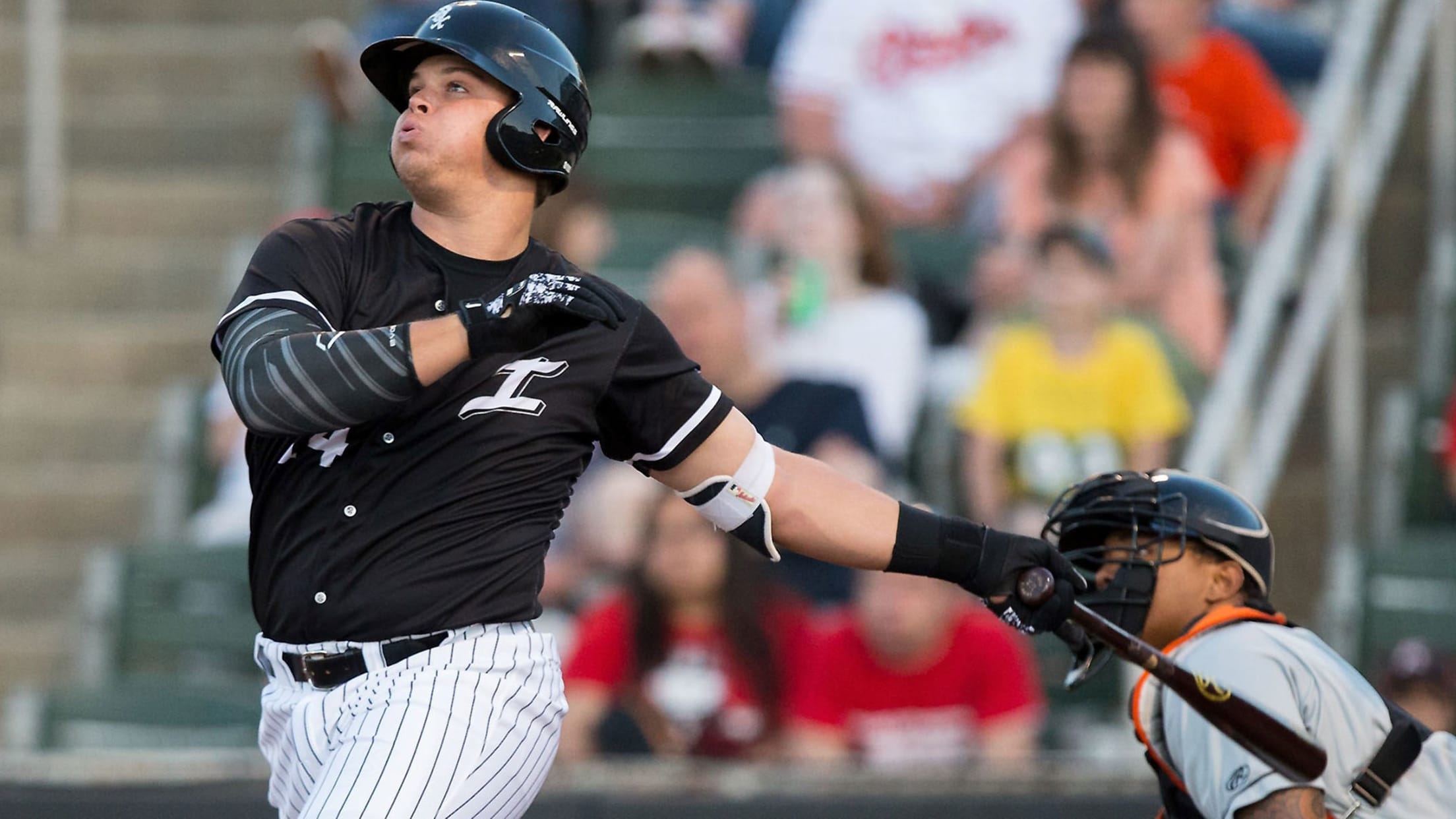 ANAHEIM -- Some people would look at Corey Zangari's professional baseball career and rate it as a cup-half-empty sort of experience.The White Sox sixth-round pick from the 2015 MLB Draft lost the entire 2017 season to Tommy John surgery. The powerful first baseman worked his way back in '18, hitting
ANAHEIM -- Some people would look at Corey Zangari's professional baseball career and rate it as a cup-half-empty sort of experience.
The White Sox sixth-round pick from the 2015 MLB Draft lost the entire 2017 season to Tommy John surgery. The powerful first baseman worked his way back in '18, hitting nine home runs in 64 at-bats for Rookie-level Great Falls, including a three-homer game on July 13, only to get hit by a pitch in his second at-bat after being promoted to Class A Kannapolis.
Zangari fractured his right hand and could miss the rest of the current campaign. It might be more accurate to say Zangari can't catch a break, no pun intended.
But the 21-year-old isn't looking for sympathy. In fact, going through rehab changed Zangari's approach and, quite possibly, his life.
"I feel like it changed me as a player," Zangari said. "I admit all the time that I was immature, and some of these days, I still am.
"It definitely changed my outlook for the game. When the game gets taken away from you like that, it really changes the way you look at it. Now I try to go about it day by day, having fun and being glad I get to play."
The initial injury for Zangari occured during his first stint with Great Falls, in 2016, but he was able to get to Spring Training the following year feeling good with his throws without having surgery. But a freak occurence on a throw home changed the plan.
Losing weight was a byproduct of the rehab, as Zangari once played at 280 pounds but now is down to 229. The significant physical change became one of the major adjustments Zangari made.
"I've always had good drive. That was never a question for anybody. It was more emotionally," Zangari said. "I would get mad at little small things. When you realize how hard this game really is, just little things like that. I needed to grow up, and [having Tommy John surgery] really opened my eyes and helped me."
Young White Sox players like Zangari, who arrived before the rebuild began, now find themselves in a weird situation. They haven't exactly been forgotten, but they certainly don't get the attention of top prospects such as Eloy Jimenez, Luis Robert, Michael Kopech or Dylan Cease, to name a few.
• Midseason update of White Sox Top 30 prospects
Zangari has grown to know players in that particular mix, such as Zack Collins, Jimenez, Jake Burger and Gavin Sheets. Even currently situated outside the Top 30 White Sox prospects per MLB Pipeline, Zangari plans to someday join that group.
"He was definitely on the right track and working his way into a positive position with us," said White Sox director of player development Chris Getz. "Still a lot of good things to take away from this season, even though it's been cut short."
"Just to play besides these guys and see how good they play and pick their minds, you can learn from anybody in this game," Zangari said. "It's a good thing to have right now, with all these guys. All I can do is try my hardest and play my hardest and hopefully, one day, be a part of that. The ultimate goal is to make it to the big leagues."