Gearrin honors coaches on Players Weekend
Giants reliever puts mentors' names on special jersey patch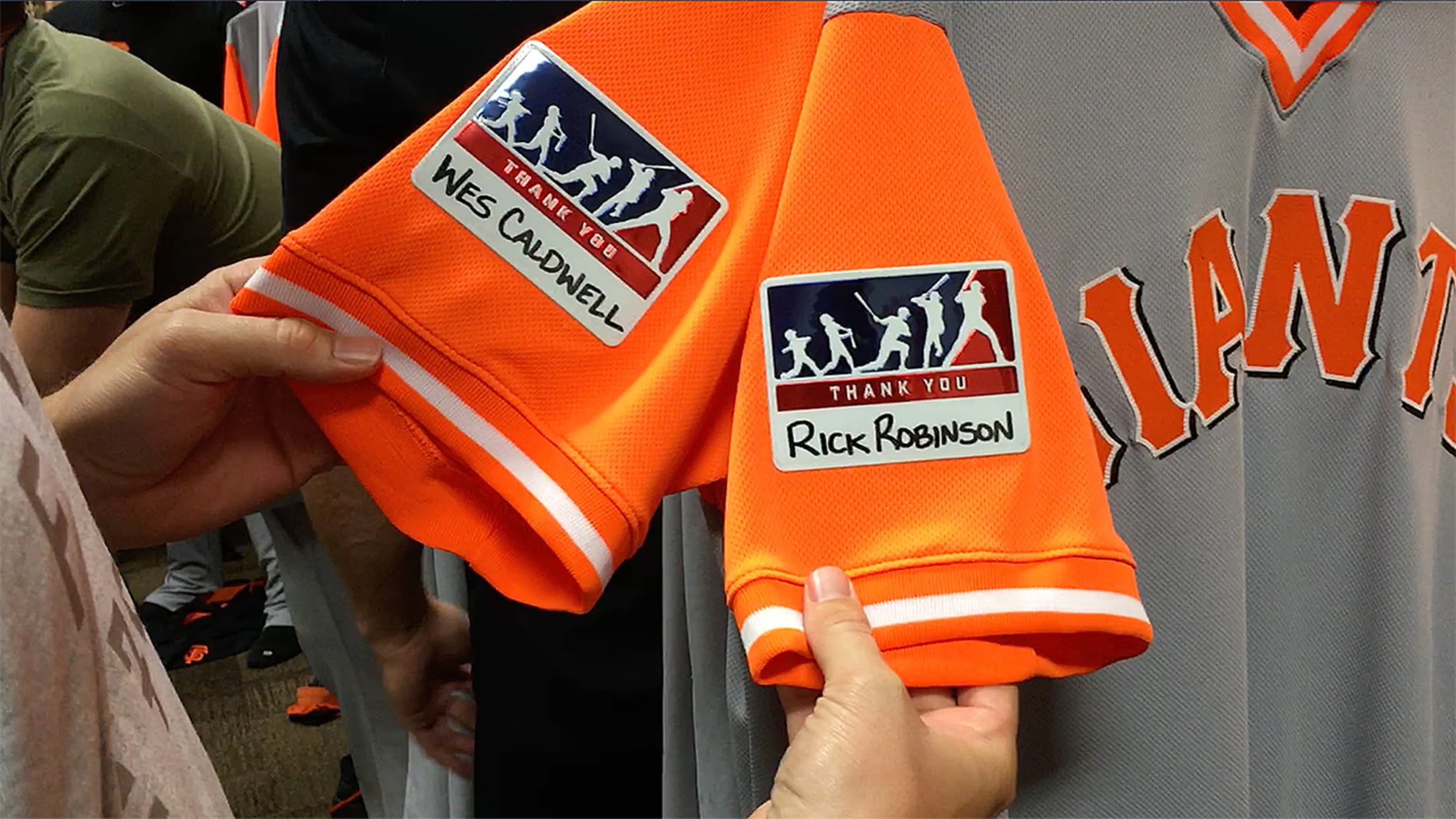 PHOENIX -- It's often said that clothes make the man. For many Giants who suited up for Friday's game against Arizona, their baseball clothes reflected who made the man. Or at least who made the ballplayer.One such Giant was right-hander Cory Gearrin, who seized upon the format of the Major
PHOENIX -- It's often said that clothes make the man. For many Giants who suited up for Friday's game against Arizona, their baseball clothes reflected who made the man. Or at least who made the ballplayer.
One such Giant was right-hander Cory Gearrin, who seized upon the format of the Major Leagues' inaugural Players Weekend to salute a pair of coaches from his amateur career.
• Giants Players Weekend gear available at MLBShop.com
Gearrin devoted the space within his jersey's tribute patch, which was meant to be filled with the names of influential people, to Wes Caldwell from Rhea County (Tenn.) High School and Rick Robinson from Young Harris Community College in north Georgia.
"I like them," Gearrin said of the patches. "They came out really well. I'm excited to go out and represent this, and then give these to a couple of people who have been really influential in my career."
Caldwell buoyed Gearrin's baseball aspirations in high school, when he strived to build arm strength by throwing baseballs from one side of a gymnasium to the other.
Robinson encouraged Gearrin, then a middle infielder, to use the sidearm throwing motion that enabled him to establish himself in the big leagues. Robinson noticed the movement Gearrin imparted upon the ball when he dropped down to unleash throws from second base.
"I wouldn't be here without either of those guys," Gearrin said.
Left-handers Ty Blach (wearing "The Preacher" on his jersey for Players Weekend) and Matt Moore ("Matty Moe") were among other Giants who named coaches in their tribute patches.