Luebke hits DL as Pirates call up Scahill
Lefty dealing with right hamstring tightness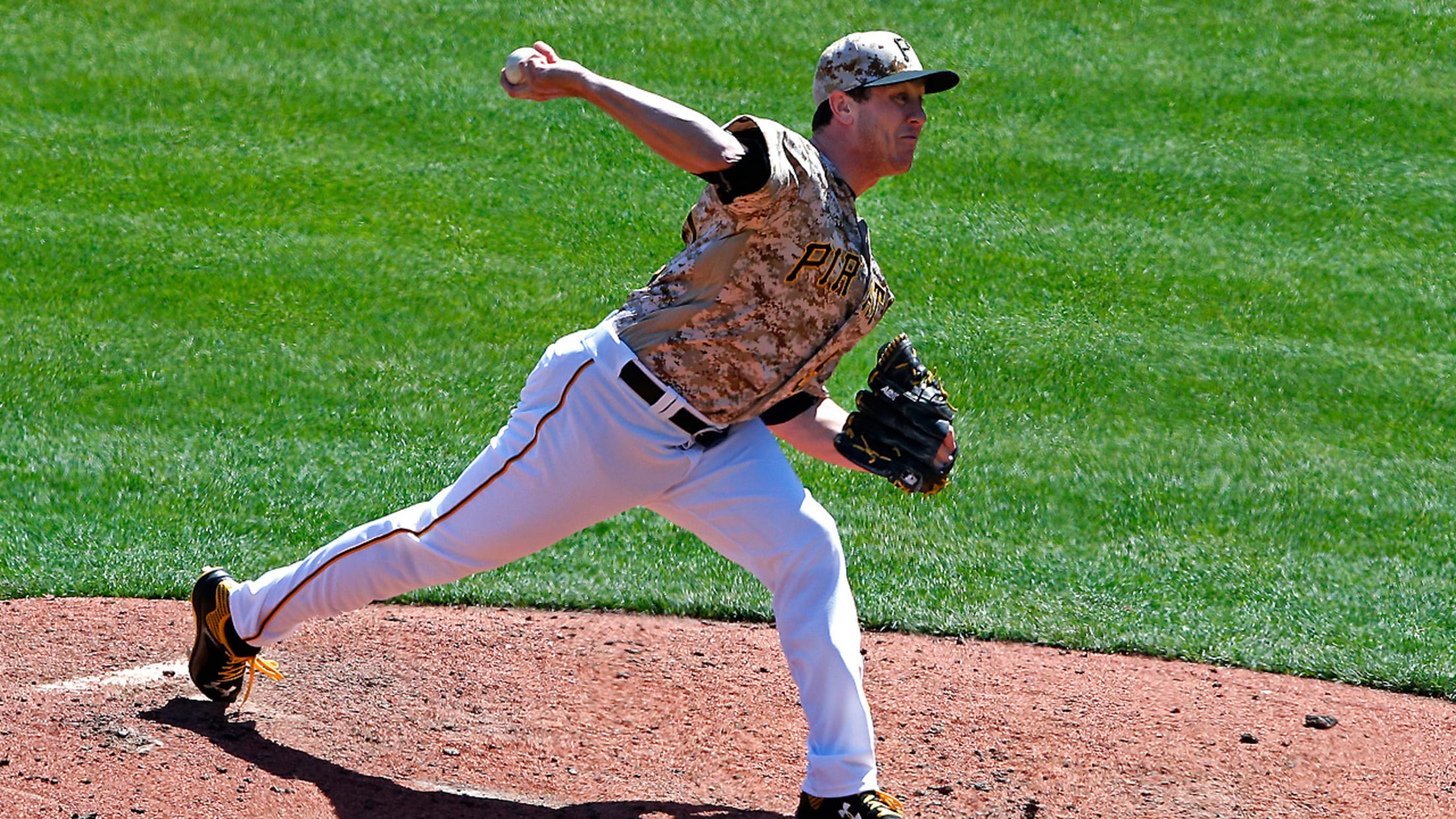 Rob Scahill allowed two runs on two hits and a walk while striking out one in one inning Thursday. (AP)
PITTSBURGH -- The Pirates made a late change to their bullpen Thursday afternoon, calling up right-hander Rob Scahill from Triple-A Indianapolis and placing lefty Cory Luebke on the 15-day disabled list with right hamstring tightness.Scahill made one appearance for Indianapolis this season -- a scoreless inning on Sunday -- before
PITTSBURGH -- The Pirates made a late change to their bullpen Thursday afternoon, calling up right-hander Rob Scahill from Triple-A Indianapolis and placing lefty Cory Luebke on the 15-day disabled list with right hamstring tightness.
Scahill made one appearance for Indianapolis this season -- a scoreless inning on Sunday -- before going on the paternity list. The 29-year-old right-hander posted a 2.64 ERA in 30 2/3 innings over 28 appearances for the Pirates last season.
Scahill and his wife, Aurora, welcomed a baby boy Monday. The Bucs considered calling up Scahill on Wednesday, when they wound up selecting A.J. Schugel, but he was still on paternity leave. Scahill found out Wednesday night the Pirates needed him in Pittsburgh.
"It's part of it. You've got to be ready at a moment's notice," Scahill said. "I had my opportunity, and now I'm going to try to make the most of it."
The Pirates immediately put the right-hander to work, and he gave up two runs on two hits and a walk in the seventh inning of Thursday's 7-4 loss to the Tigers at PNC Park.
"A little rusty -- it's been a few days since I've thrown -- but that's not an excuse," Scahill said.
Having made his way back from a series of injuries and setbacks that kept him out of the Majors the last three years, Luebke struggled in three appearances out of the bullpen. The left-hander walked five hitters, struck out two and gave up three runs on four hits in 3 1/3 innings.
Luebke strained his right hamstring during fielding drills the first week of Spring Training in Bradenton, Fla. He recovered in time to impress the Pirates enough to earn a spot on their Opening Day roster, and on April 6 he made his first Major League appearance since April 27, 2012.
Luebke is the second Pirates reliever to hit the 15-day disabled list this season. Right-hander Jared Hughes is currently rehabbing from a left lat strain.