Cuba, Mexico open Caribbean Series with wins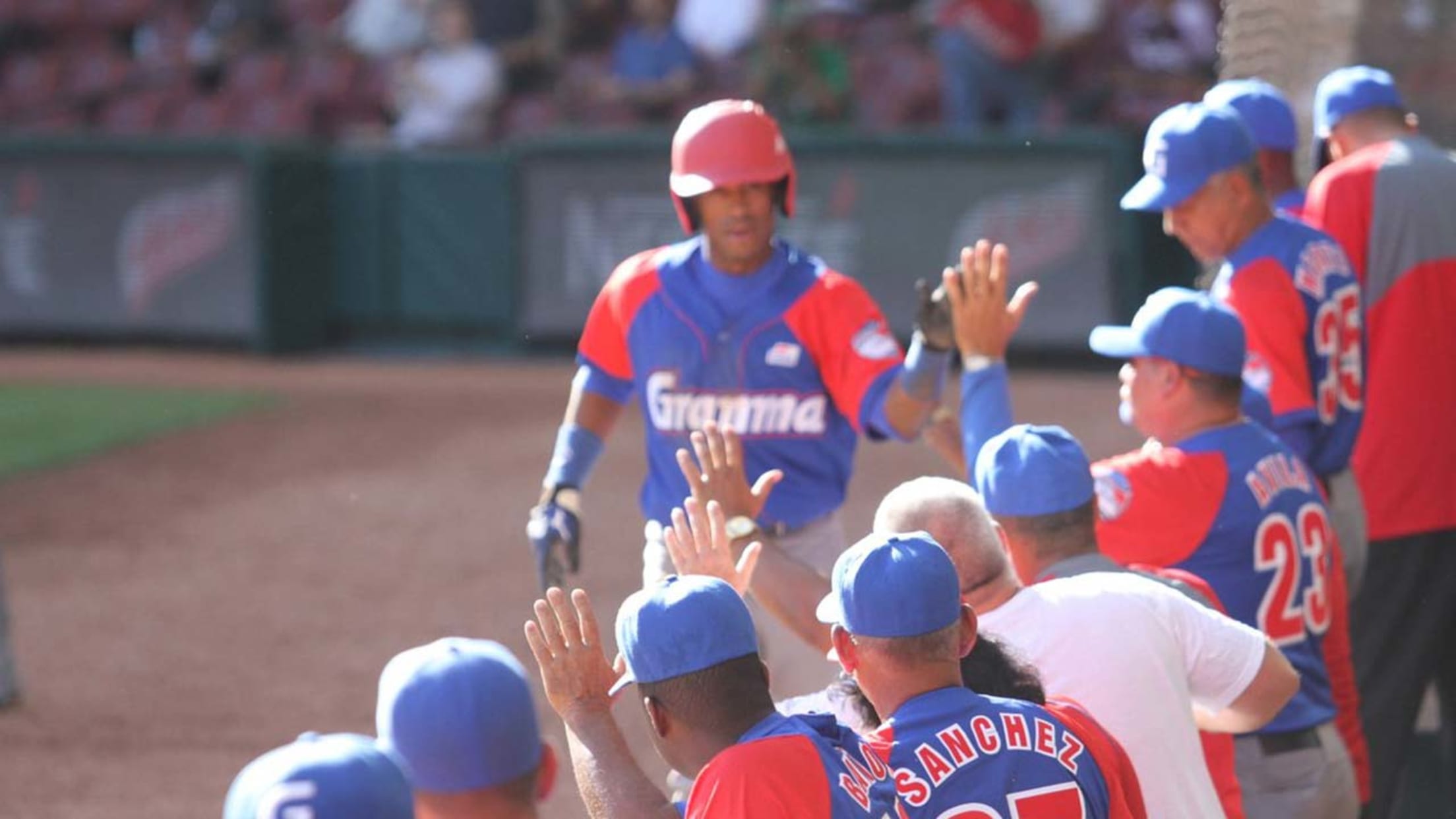 The Caribbean Series began Wednesday in Culiacan, Mexico, with games between Cuba and the Dominican Republic during the afternoon, and a Mexico-Puerto Rico matchup in the nightcap.GAME 1:Cuba's Alazanes de Granma scored once in the first inning, three more times in the fifth, and used a strong performance from starter
The Caribbean Series began Wednesday in Culiacan, Mexico, with games between Cuba and the Dominican Republic during the afternoon, and a Mexico-Puerto Rico matchup in the nightcap.
GAME 1:
Cuba's Alazanes de Granma scored once in the first inning, three more times in the fifth, and used a strong performance from starter Lazaro Blanco to defeat the Dominican Republic's Tigres del Licey, 4-0, in the first game at Estadio Tomateros.
Final: Cuba (Granma) 4, Dominican Republic, 0. #CaribbeanSeries pic.twitter.com/2BfIfzcQN4

— Jesse Sanchez (@JesseSanchezMLB) February 2, 2017
Cuba center fielder Roel Santos and shortstop Alexander Ayala each had two hits for Granma. Right fielder Yoelkis Cespedes, the younger brother of Mets outfielder Yoenis Cespedes, had one hit and scored a run.
• Cespedes' brother making name for himself
The matinee proved to be a good start to the tournament for Cuba, especially when you consider the island's Ciego de Avila was eliminated in the semifinals last year and finished the tournament with a 1-3 record. But don't count Licey out after one game. The Tigres have won 10 Caribbean Series titles. The Dominicans' last championship came in 2012 by the Leone del Escogido, and a team from the island has won 19 titles.
Cuba (1-0) will have the day off Thursday before resuming play Friday against Puerto Rico. The Dominican Republic will play Mexico on Thursday night.
NOTABLE PERFORMER
Blanco allowed only five hits in 6 1/3 scoreless innings for Cuba. The right-hander struck out six and walked three for the victory. He threw 104 pitches, 62 for strikes.
PLAY OF THE GAME
Cespedes showed that a strong throwing arm runs in the family. In the third inning, the Dominican Republic's Engel Beltre flied out to Cespedes in right field, and the young outfielder doubled off Diory Hernandez -- who had singled to start the inning -- at first base. The Dominican Republic team challenged the play, but it was confirmed after an official review.
GAME 2:
What started out as pitching duel ended up in a barrage of home runs and 4-2 victory by Mexico against Puerto Rico on Wednesday night at Estadio Tomateros.
It was David Vidal's home run in the seventh that broke the scoreless tie and gave Puerto Rico a temporary 1-0 lead. Vidal, who hit .320 with 62 RBI in 85 games for the Somerset Patriots in the Atlantic League last season, signed a Minor League deal with the Marlins in October.
Mexico answered with a run to tie the game and Chris Roberson's two-run home run gave the home team a 3-1 lead. Ivan De Jesus Jr. followed with a home run off Sergio Romo to cut Mexico's lead to 3-2.
Roberson, who was drafted by the Philadelphia in 2001, combined to play 85 games for the Phillies during his brief stint in the big leagues, is best-known as a Mexican League star. De Jesus Jr., who played in 104 games for the Reds last season, signed a Minor League deal with the Brewers.
It was another former Major Leaguer, this time Yuniesky Betancourt, who hit a home run for Mexico in the eighth inning to give his team a 4-2 lead to put the game away.
NOTABLE PERFORMERS
Puerto Rico starter Orlando Roman gave up five hits in five scoreless innings. He struck out two batters. For his part, Mexico's Daniel Rodriguez allowed one hit in six scoreless innings.
PLAY OF THE GAME
Roberson's home run proved to be the game-winning hit and another career highlight. The outfielder has played in Mexico for Hermosillo, Monterrey and Mexicali during his 16-year professional career. He also played Independent ball with Winnipeg in 2012 and 127 games for Arizona's Triple-A team in 2009.