Cuban phenom Morejon, 17, is free agent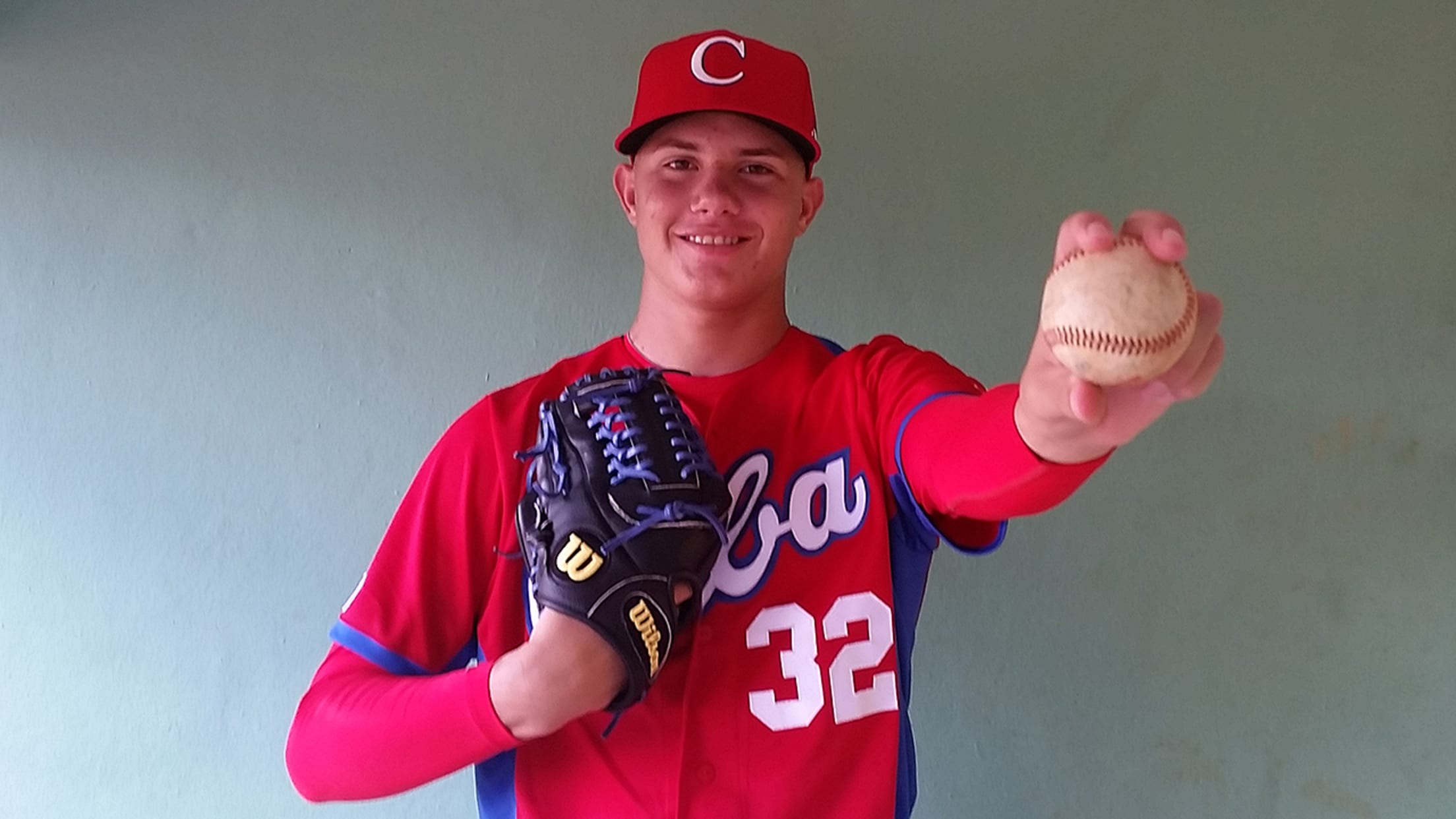 Adrian Morejon pitched for Cuba's 12-and-under, 15-and-under and 18-and-under teams. (Photo/JBD Baseball)
If there is one international teenage prospect that could challenge the status of Venezuelan shortstop Kevin Maitan as the top player in the 2016 international class, it is left-handed pitcher Adrian Morejon of Cuba.Let the debate begin.Morejon, 17, is now free to sign with a team after Major League Baseball
If there is one international teenage prospect that could challenge the status of Venezuelan shortstop Kevin Maitan as the top player in the 2016 international class, it is left-handed pitcher Adrian Morejon of Cuba.
Let the debate begin.
Morejon, 17, is now free to sign with a team after Major League Baseball declared him a free agent Wednesday. The Padres, who have already signed several international prospects, are the favorite to sign Morejon.
• Complete list of all Top 30 international prospect signings
Morejon has shown polish, poise and good instincts on the mound. He's strike-thrower with a fastball in the low-to-mid 90s (mph) and a good feel for his changeup and knuckleball. Scouts also like his curveball and his command.
There's the belief Morejon could eventually be a No. 1 or No. 2 starter in the big leagues if he continues to develop to his projections.
While in Cuba, Morejon pitched for the country's 12-and-under team, 15-and-under team and 18-and-under team. He was the MVP of the 15-and-under World Cup in Mexico in 2014. At 15, he played in the Serie Nacional and is believed to be the youngest player to ever participate in the island's top league.
Morejon left Cuba during the winter of 2015 and trained in the Dominican Republic with Javier Rodriguez.