Cubs working to finalize coaching staff
Club not in position to comment on pitching coach Hickey's status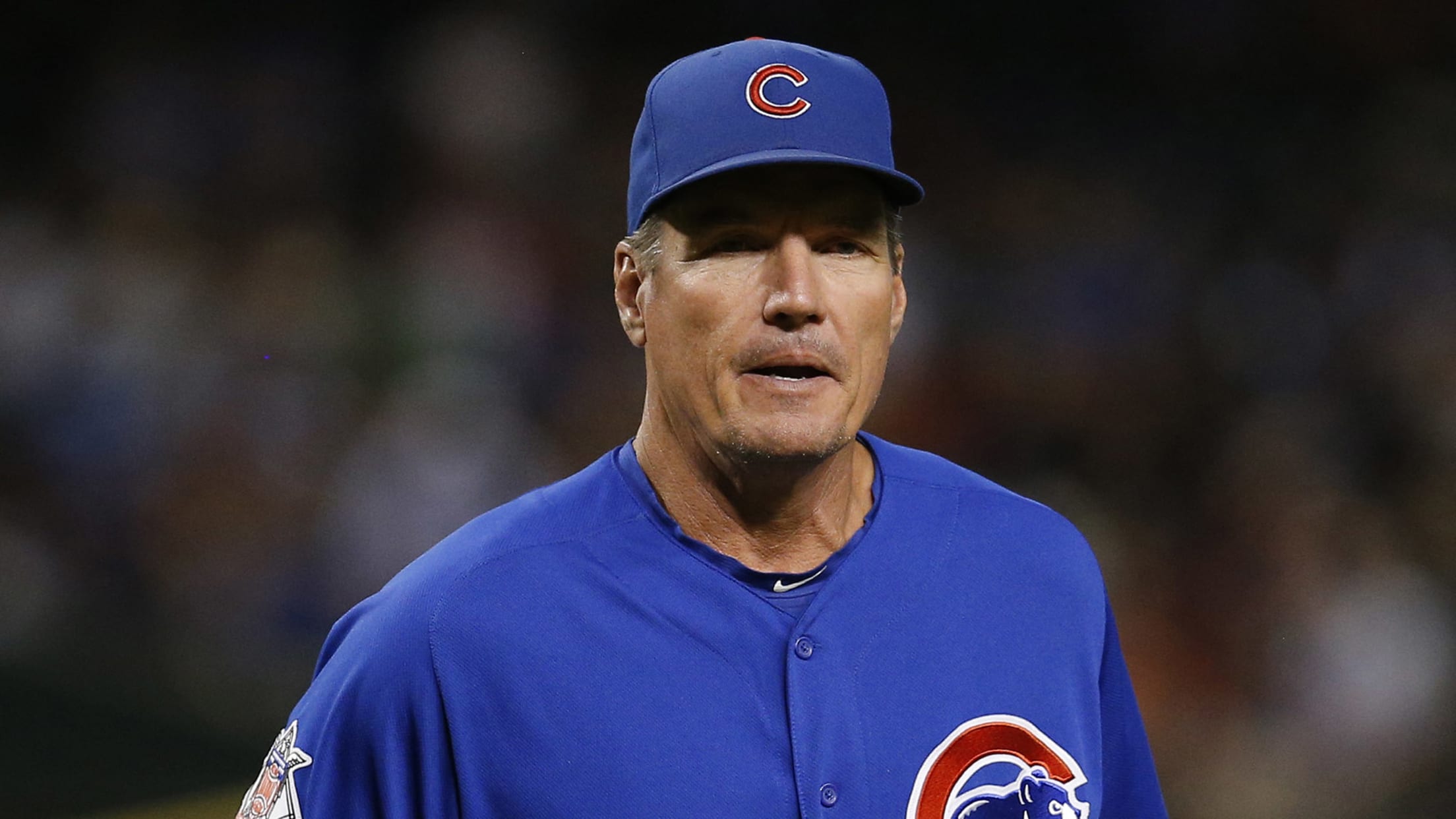 Chicago Cubs pitching coach Jim Hickey (48) during a baseball game against the Arizona Diamondbacks, Tuesday, Sept. 18, 2018, in Phoenix. (AP Photo/Rick Scuteri) (Rick Scuteri/AP)
CARLSBAD, Calif. -- The Cubs have made it clear they're looking for more pitching this offseason. They also could be looking for a new pitching coach if Jim Hickey doesn't return.The Cubs have yet to announce their 2019 coaching staff, with the exception of new hitting coach Anthony Iapoce, who
CARLSBAD, Calif. -- The Cubs have made it clear they're looking for more pitching this offseason. They also could be looking for a new pitching coach if Jim Hickey doesn't return.
The Cubs have yet to announce their 2019 coaching staff, with the exception of new hitting coach Anthony Iapoce, who is replacing Chili Davis after he was dismissed at the end of the season.
At the GM Meetings in Carlsbad, Calif., on Wednesday, Cubs president of baseball operations Theo Epstein was asked about Hickey's status and said he was not able to address it at this point.
"I'm not in a position to formally announce the final coaching staff yet," Epstein said.
Hickey, 57, just completed his first season with the Cubs but his ninth with manager Joe Maddon. The two were together on the Rays from 2007-14.
Cubs general manager Jed Hoyer said Tuesday that the Cubs were "still working through a lot of stuff" regarding the coaching staff.
"I won't comment on anyone in particular, but a number of people are exploring different things, and we're not at a place now where we can announce it," Hoyer said.
Assistant hitting coach Andy Haines has reportedly left the Cubs to take the head job with the Brewers.