After elimination, Cubs have 2020 on their minds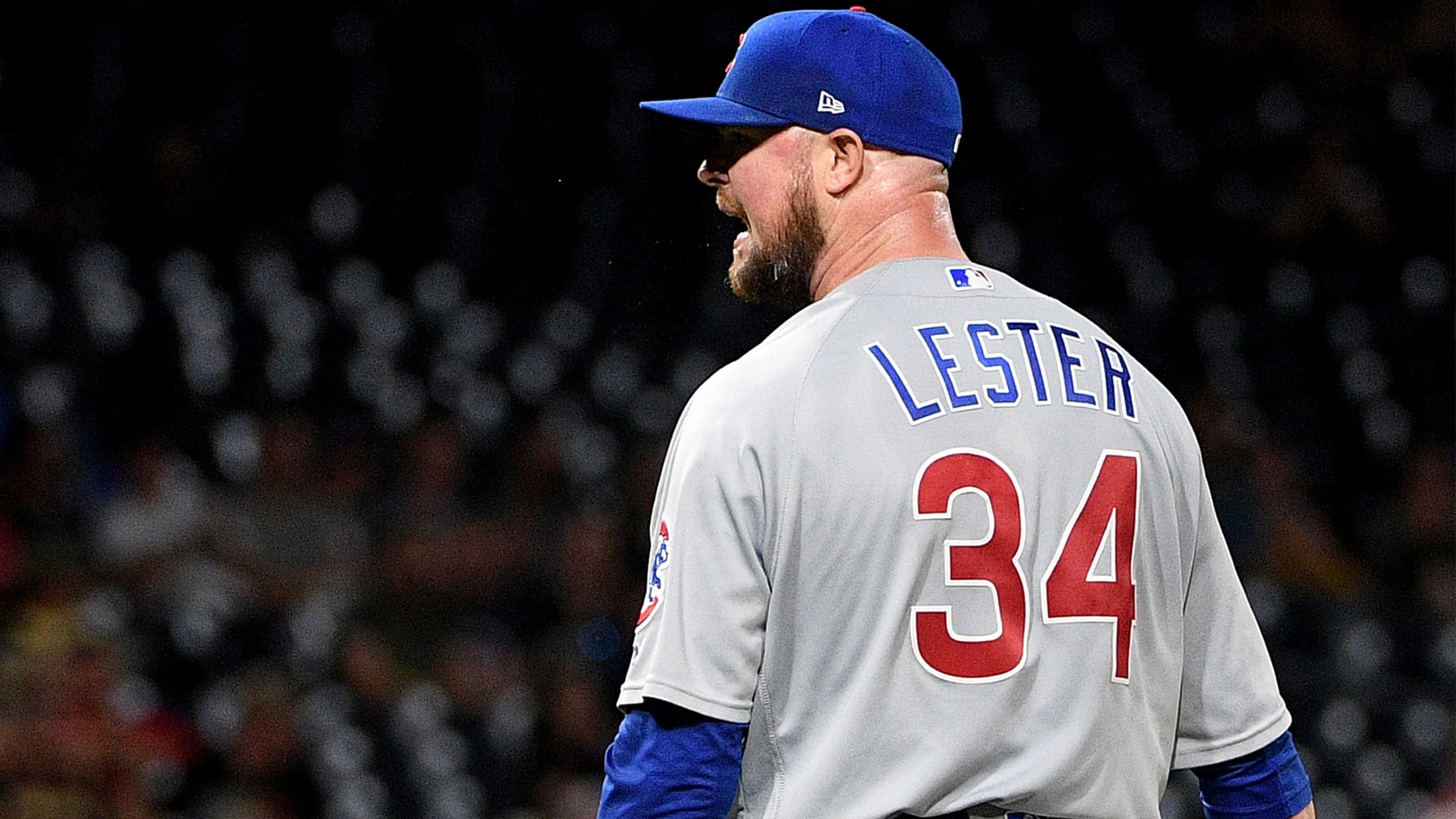 PITTSBURGH -- This was supposed to be the time for mapping out postseason pitching plans. The only question the Cubs expected to be answering was how far the team could play into October. Making the playoffs was just the start. Another World Series crown was the goal. Instead, Cubs fans
PITTSBURGH -- This was supposed to be the time for mapping out postseason pitching plans. The only question the Cubs expected to be answering was how far the team could play into October. Making the playoffs was just the start. Another World Series crown was the goal.
Instead, Cubs fans are dusting off an old, painful phrase: Wait 'til next year.
The North Siders were officially eliminated from the October picture on Wednesday, when they were dealt a 4-2 loss at the hands of the Pirates. Prior to the game, Cubs president of baseball operations Theo Epstein made his way through the visitors' clubhouse at PNC Park, where a few players approached him with 2020 already on their minds.
"They kept asking, 'What can I do different? How can we make sure this doesn't happen again?'" Epstein said. "Those are the right questions for all of us, me included, the whole organization."
It was shortly before the Winter Meetings in December that Epstein described this season as "a reckoning in a lot of ways" for the franchise. It was at the GM Meetings one month earlier that he made it known that the Cubs would not discuss a possible contract extension with manager Joe Maddon until after the 2019 season played out.
Chicago remained in the thick of the National League Central battle until a stunning turn of events over the past week and a half. Eight consecutive losses later -- the longest losing streak for Chicago since 2012 -- and the Cubs have been ejected from both the division and Wild Card races. For the first time since '14, Chicago will not be in the playoffs.
"It's definitely a stinging feeling," said Cubs lefty Jon Lester, who last missed the postseason in '12. "It hasn't happened too often for me, so it's a weird feeling. But, I mean, we as a group just flat-out didn't get it done this last month. Other teams did. Other teams played better than us. It sucks. It sucks going forward."
Cubs first baseman Anthony Rizzo recently called this a case of "growing pains" for a team that has struggled to recapture its 2016 World Series form.
"I sound like a broken record," Rizzo said. "But you learn from what's going on and try to grow as a person, right? Individually, in here, guys have done a lot of good things."
That is what has made this season perplexing in some ways for the Cubs.
"I've tried to think of ways and answers to your guys' questions, as to why certain things happen," Cubs third baseman Kris Bryant said. "I try to do it genuinely and I can't really think of just to pinpoint here or there. I really can't. That's the honest truth. I'm trying to think of ways, but it's been a hard season to kind of pinpoint those reasons."
Players like Kyle Schwarber, Willson Contreras, Javier Báez, Bryant and Rizzo have turned in strong offensive seasons for a lineup that set a single-season club record with 250 home runs. The rotation and bullpen, while trouble areas at various points during the campaign, entered Wednesday with the NL's third-lowest combined ERA (4.04).
There were plenty of in-season adjustments to address needs, too.
In June, the Cubs filled their clear need for a shutdown closer by signing Craig Kimbrel. His struggles hurt the club down the stretch. On July 31, Chicago swung a last-second deal with the Tigers to acquire Nicholas Castellanos. He became a force for the offense. In September, top prospect Nico Hoerner was called up from Double-A to fill in at shortstop. He played beyond his years.
There were also a pile of injuries that exposed some depth issues throughout the year. Ben Zobrist's absence for four months in the middle of the year -- while tending to a family situation -- magnified the swing-and-miss issues of the lineup as a whole. The defense has been near the top of the NL in errors and the offense has paced baseball in outs on the basepaths.
And then there was the "mystifying" (Maddon's description) record on the road (31-46) and, more specifically, the record in road night games (20-38).
It all added up to falling far short of expectations.
"When you go through things like this," Epstein said, "the extreme nature of what's happened can make things clear or make things unavoidable. You can't spin a narrative for yourself and avoid facing some realities. So, I think there are important things that we need to examine and fix in every aspect of our operation. I think that's the mindset we're all going to take."
Epstein and Co. will be examining a core group that was expected to turn the Cubs into annual World Series contenders for at least a seven-year window. The leadership group will be analyzing potential trade scenarios and weighing against the upcoming free-agent class. They will be looking into the player development side of the equation. Everything is in play.
"I think there's obviously change needed in a lot of areas," Epstein said. "That's made even more clear by the nature of what's happened down the stretch. But I think it was made clear over the course of the year, too, in a lot of ways. And back to last year in some regards, too. And just for the record, I'm not talking about Joe."
Lester was asked if he is expecting sweeping changes in response to this season.
"That's above my pay grade," he said. "I know those guys up there [in the front office] don't like losing just as much as we don't. So, we'll go into the offseason and allow Theo and his team with [chairman Tom Ricketts] and all those guys to get together, and I'm sure there will be some input from players."
The "reckoning" has arrived.
"I don't know how you define it," Epstein said of the buzzword that has hovered over his team all season, "but for me, all a reckoning is is an evaluation, an appraisal, an accounting, an understanding of where things lie. I think this year was important."