Heyward, Kawasaki contribute in Japan tuneup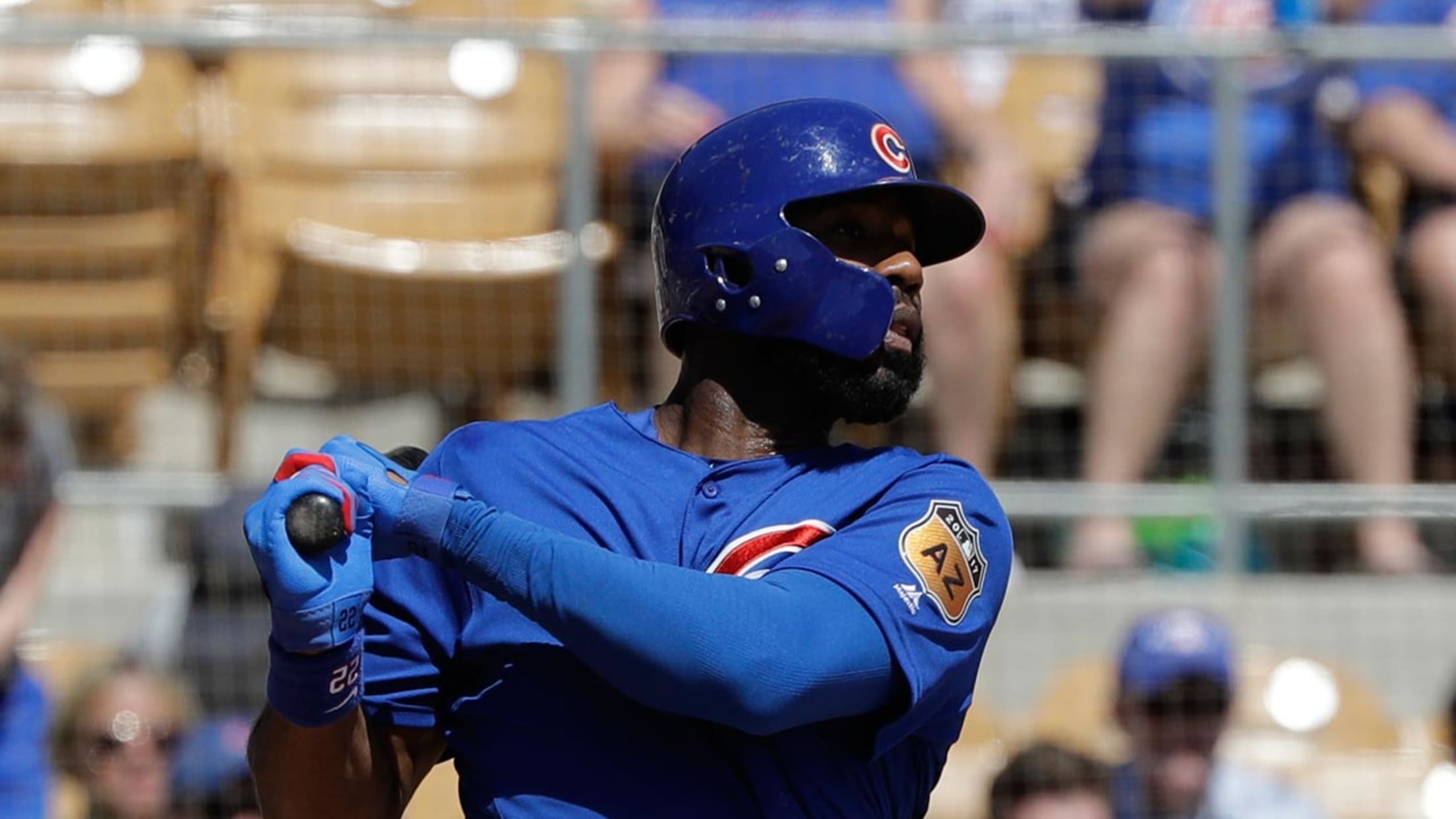 Jason Heyward had two hits and two RBIs in Saturday's exhibition vs. Japan. (Darron Cummings/AP) (Darron Cummings/AP)
MESA, Ariz. -- Cubs manager Joe Maddon was first exposed to Japanese baseball about 30 years ago in instructional league when he was a coach in the Angels' system and faced a team managed by Yutaka Sudo, a former player with the Yomiuri Giants."I was always a big fan of
MESA, Ariz. -- Cubs manager Joe Maddon was first exposed to Japanese baseball about 30 years ago in instructional league when he was a coach in the Angels' system and faced a team managed by Yutaka Sudo, a former player with the Yomiuri Giants.
"I was always a big fan of the way they played the game -- fundamentally sound," Maddon said of Japanese players. "I've always been impressed with their pitchers' ability to keep the ball down in the strike zone. I've always liked their catchers -- their catchers are really tough. I thought they blocked the ball well and threw well.
"Their hitting has always been a little bit different," Maddon said. "They all seem to be cut from the same cloth when it comes to hitting. I am a fan of the game and the way they play it, and 'Sudo-san' and I are good buddies."
On Saturday, Sudo, 79, took the Cubs' lineup card out with Maddon for an exhibition game between the defending World Series champions and Team Japan. The Cubs won, 6-4, in front of 14,204 at Sloan Park.
Ryosuke Kikuchi showed no signs of jet lag when he hit a home run to left with one out in the first off the first pitch he saw from Cubs starter John Lackey. The Cubs tied the game in their half when Munenori Kawasaki reached on an infield single, stole second and scored one out later on Jason Heyward's groundout.
Benjamin Zobrist added an RBI triple and scored on Heyward's single in the third. Lackey scattered three hits over five innings and struck out three. However, none of these statistics count.
Team Japan did not lose a game in the first two rounds of the World Baseball Classic, and will next play Tuesday in the championship round at Dodger Stadium against the runner up from Pool F, which includes Team USA, the Dominican Republic and Venezuela.
A Japanese reporter asked Maddon if he had any advice for Team Japan regarding Dodger Stadium.
"Make sure they have a Dodger dog," Maddon said. "That's the first thing you do is get a Dodger hot dog. They're really long and they're delicious. After that, enjoy the moment. It's a great venue.
"My advice to groups or teams is when you're going somewhere for the first time is make sure you slow it down and enjoy the moment."
The World Baseball Classic runs through Wednesday. In the U.S., games air live exclusively in English on MLB Network and on an authenticated basis via MLBNetwork.com/watch, while ESPN Deportes and WatchESPN provide the exclusive Spanish-language coverage. MLB.TV Premium subscribers in the U.S. have access to watch every tournament game live on any of the streaming service's 400-plus supported devices. The tournament is being distributed internationally across all forms of television, internet, mobile and radio in territories excluding the U.S., Puerto Rico and Japan. Get tickets for games in San Diego's Petco Park and the Championship Round at Dodger Stadium, while complete coverage -- including schedules, video, stats and gear -- is available at WorldBaseballClassic.com.
Team Japan Up Next: Team Japan will play the Dodgers on Sunday in Glendale, Ariz., before heading to Los Angeles for the championship round of the World Baseball Classic. Team Japan will play Tuesday at Dodger Stadium against the runner up from Pool F, which includes Team USA, the Dominican Republic and Venezuela.
Cubs Up Next:Mike Montgomery will face the Royals on Sunday when the Cubs play another night game at Sloan Park. Montgomery, a candidate for the fifth starter spot, will be making his fifth spring appearance and fourth start. He's given up 11 hits over seven innings so far while striking out eight. First pitch is scheduled for 9:05 p.m. CT on MLB.TV.
Watch every out-of-market regular-season game live on MLB.TV.