Cubs announce plan for tiebreaker tickets
Possible Game 163 vs. Brewers would be played at Wrigley Field on Monday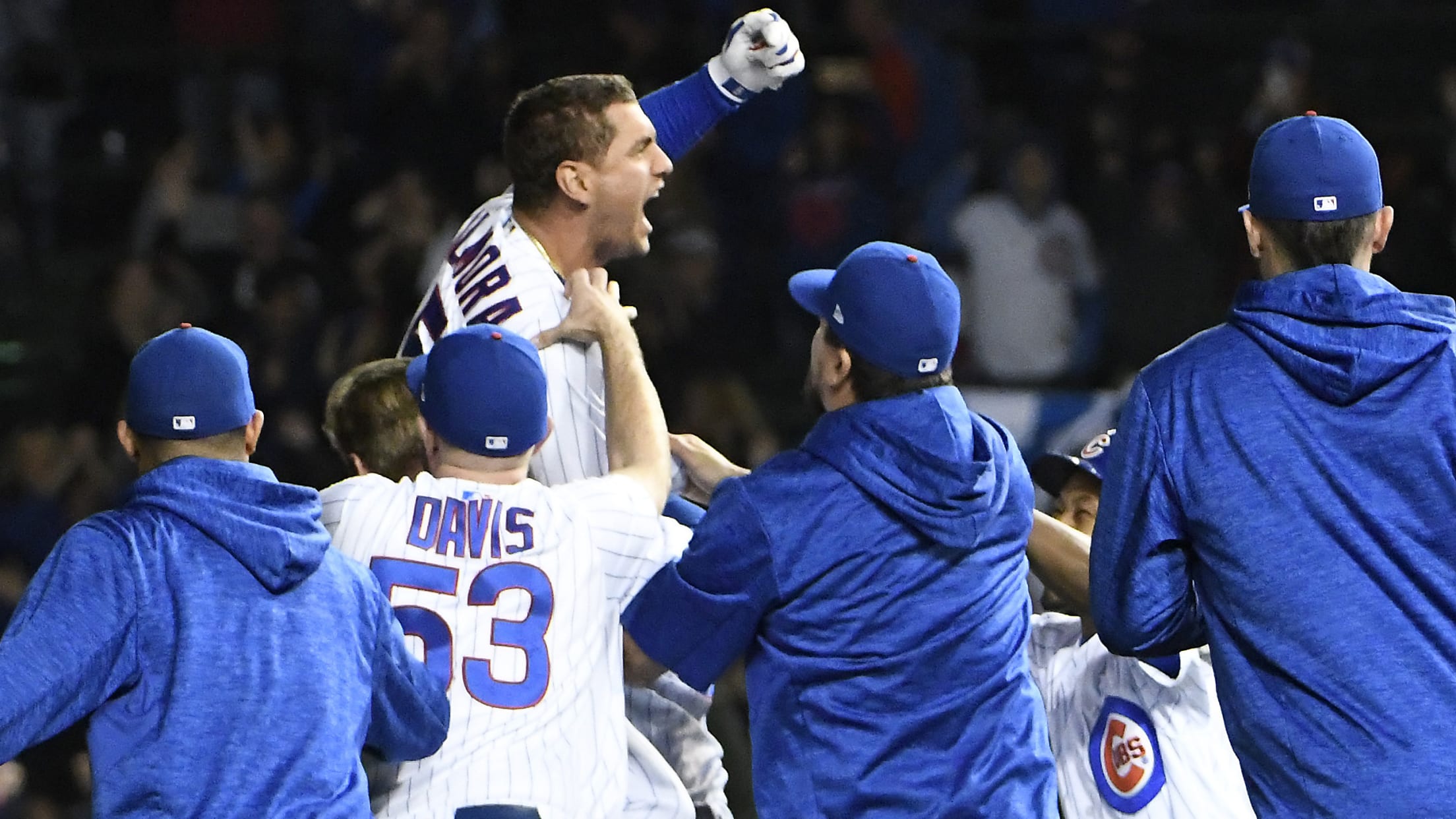 CHICAGO, IL - SEPTEMBER 26: Albert Almora Jr. (top) of the Chicago Cubs celebrates his game-winning walk-off single against the Pittsburgh Pirates during the tenth inning on September 26, 2018 at Wrigley Field in Chicago, Illinois. The Cubs won 7-6. (Photo by David Banks/Getty Images) (David Banks/Getty Images)
CHICAGO -- The Cubs are headed to the postseason, although they won't know when they begin the playoffs until after Sunday's regular-season finale against the Cardinals.If the Cubs and Brewers finish with identical records, they would play a tiebreaker on Monday at Wrigley Field. Tickets for the tiebreaker game would
CHICAGO -- The Cubs are headed to the postseason, although they won't know when they begin the playoffs until after Sunday's regular-season finale against the Cardinals.
If the Cubs and Brewers finish with identical records, they would play a tiebreaker on Monday at Wrigley Field. Tickets for the tiebreaker game would go on sale online at www.cubs.com/tickets on Sunday at 7:30 p.m.
The Cubs will offer an in-person purchase opportunity for tiebreaker tickets starting at 8 a.m. CT on Monday at the Wrigley Field ticket office on Clark Street, just north of the marquee. Fans also can purchase tickets for the tiebreaker game by phone at 800-THE-CUBS (800-843-2827) starting at 8:30 a.m. on Monday.
If the Cubs and Brewers play a tiebreaker game on Monday, and it is the only Game 163 across Major League Baseball, it would start at 3:09 p.m. at Wrigley Field. The Cubs would host because they won the season series.