Rizzo, Montero out again, making progress
Maddon doesn't expect either player to be sidelined long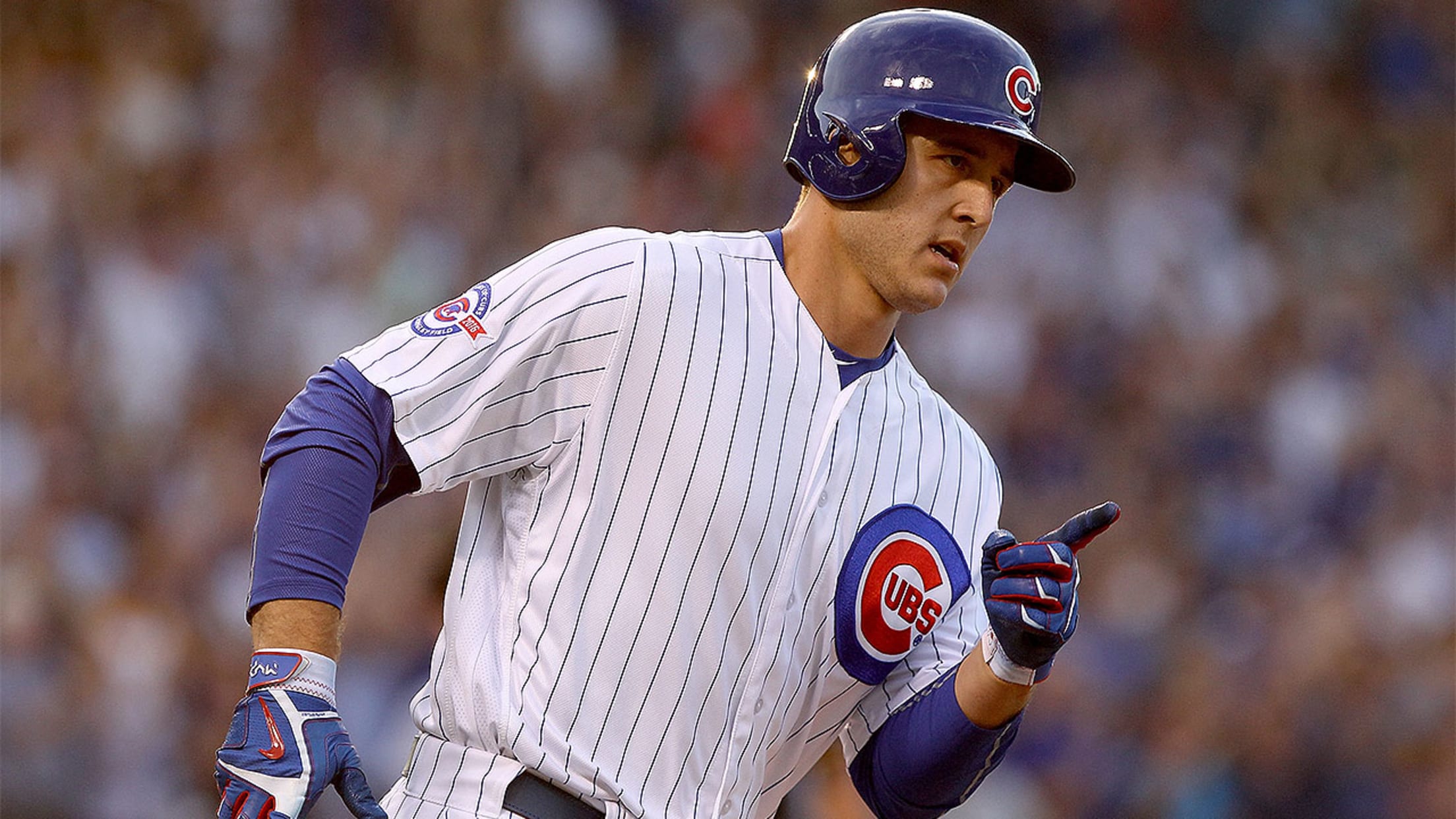 Cubs first baseman Anthony Rizzo missed a second consecutive game Friday with back tightness. (Getty Images)
MIAMI -- Anthony Rizzo was sidelined for a second straight day Friday because of tightness in his lower back, and Miguel Montero did not start because of some soreness in his right knee, but both were making progress, Cubs manager Joe Maddon said.Rizzo, who was the top National League vote-getter
MIAMI -- Anthony Rizzo was sidelined for a second straight day Friday because of tightness in his lower back, and Miguel Montero did not start because of some soreness in his right knee, but both were making progress, Cubs manager Joe Maddon said.
Rizzo, who was the top National League vote-getter in the latest 2016 Esurance MLB All-Star Game Ballot update, could return Saturday, but the Cubs were being cautious.
"It's never any fun when a back starts bothering you," Maddon said. "I'm just listening to what they're telling me. [Athletic trainer PJ Mainville] had a little concern, but it's loosened up and relaxed, and [Rizzo] is feeling better as of last night and this morning. That's a good thing. No tests have been run other than going through the normal procedure."
On June 10, Rizzo was scratched from the Cubs' lineup in Atlanta because of his back and missed one day.
Montero had to leave Wednesday's game after tweaking his knee during an awkward turn in a play at the plate and has not caught since. Montero is expected to start Saturday.
"It's nothing awful, it was just sore a little bit," Maddon said of Montero. "You watch him move around, and he's feeling pretty good."
Lineup matters
• With leadoff man Dexter Fowler on the disabled list, Maddon has had to mix and match at the top of the lineup, and on Friday, Jason Heyward batted first for the first time this season. Kris Bryant followed, and Maddon said the main reason for the reconfiguration was to get Bryant some protection.
"The way they walked Bryant so easy with [Willson] Contreras hitting behind him, why wouldn't they do it again today?" Maddon said of an intentional pass by the Marlins in the eighth inning Thursday. "I thought in order to prevent that, present differently behind him. Obviously, our lineup is different with all the injuries. I thought by getting [Ben] Zobrist and Contreras behind [Bryant], that gives them some pause."
Zobrist batted .406 in May but was hitting .191 in June. Maddon said it was part of the cyclical nature of the game.
"It's impossible to remain incendiary for the entire season," Maddon said. "You can't do that. It's just the natural order of things, progression of things. You make the adjustments, you move on. That's where I'm at. ... We just have to get a couple knocks when it matters."
The Cubs entered Friday's game 2-for-22 with runners in scoring position during their last four games, all losses.
"The biggest difference is we haven't been able to get a hit," Maddon said. "When you're not able to get a hit, then any kind of mistake you make is really magnified. We were able to cover mistakes early with just bludgeoning offensively and now we're not at that point."
Extra bases
• There's a lot at stake Friday in the College World Series game between Coastal Carolina and TCU. Tommy La Stella appeared in 125 games for the Chanticleers in 2010-11, and batted .388 with 28 home runs and 136 RBIs. Arrieta was an ace for TCU, winning 14 games and posting a 2.35 ERA in his sophomore year. Whoever loses has to get a tattoo of the winning team's mascot.
• Adam Warren was expected to start Saturday for Triple-A Iowa. The right-hander was optioned to the Minor League team to get stretched out so he could start before the All-Star break, which would give the other five Cubs starters a breather.
• The Cubs game against the Mets at Wrigley Field on July 18 will start at 6:05 p.m. CT to accommodate a national broadcast by ESPN. The game was originally slated to start at 7:05 p.m. CT.