With Reds facing lefties, Bell opts for Casali
Manager says Barnhart will still get majority of playing time
CINCINNATI -- Reds backup catcher Curt Casali has been getting more starts of late -- Sunday marked the fourth start over a seven-game stretch. Although regular catcher Tucker Barnhart has yet to get going offensively while Casali has been solid hitting when given opportunities, manager David Bell maintained there was
CINCINNATI -- Reds backup catcher Curt Casali has been getting more starts of late -- Sunday marked the fourth start over a seven-game stretch. Although regular catcher Tucker Barnhart has yet to get going offensively while Casali has been solid hitting when given opportunities, manager David Bell maintained there was not a changing of the guard happening behind the plate.
"No, it more has to do with the amount of left-handers we're facing, and it being an opportunity to just rest Tucker a little bit and get Curt more playing time," Bell said. "To me, it makes sense with the demands of that position and what we ask of those guys offensively, defensively.
"Curt's done a good job. Tucker is going to continue to get the majority of the playing time, but we're also going to find opportunities to get Curt playing time."
Casali started against Dodgers pitcher Hyun-Jin Ryu on Sunday and Rich Hill on Friday -- both are left-handed. So is Cubs starter Jose Quintana, who faced Cincinnati on Thursday. And last Sunday at San Francisco, Madison Bumgarner was the opposing lefty starter.
During Spring Training, Casali was held back from playing games in the first half of camp because he was coming off having left hip surgery to repair his labrum. There are no concerns about the hip any longer, however.
"Physically, he can handle playing more than he does, for sure," Bell said. "There's no limitations there. It's a good catching situation that we have and makes it easier with Tucker being a switch-hitter and Curt being a right-handed hitter. It just naturally works out that way. We don't face a lot of left-handed starters, but when we do, it's kind of natural to make it happen."
Entering Sunday, Barnhart was hitting .163/.281/.269 with three home runs in 39 games, well-below his career marks of .248/.324/.363. Barnhart, who won a Gold Glove Award in 2017, remains more than sound defensively.
"As good as he's been his whole career defensively, he's made some adjustments this year with the pitch framing, the way he's preparing, the way he's helping the pitchers prepare," Bell said. "He's been a big part of our success, both guys. But Tucker with the majority of the playing time has been a big part of our pitchers' success this year. There's so much more to it. Tucker's going to hit.
"From a catching standpoint, there's so many more ways he can contribute and has been. Tucker's been struggling a little bit offensively. This was kind of a natural break for him, get him a little bit of a step back. They are doing a lot of work defensively, too, maybe more than the past, I'm not sure. It's a demanding position. Any time we can get a break like this, I think it'll help both guys."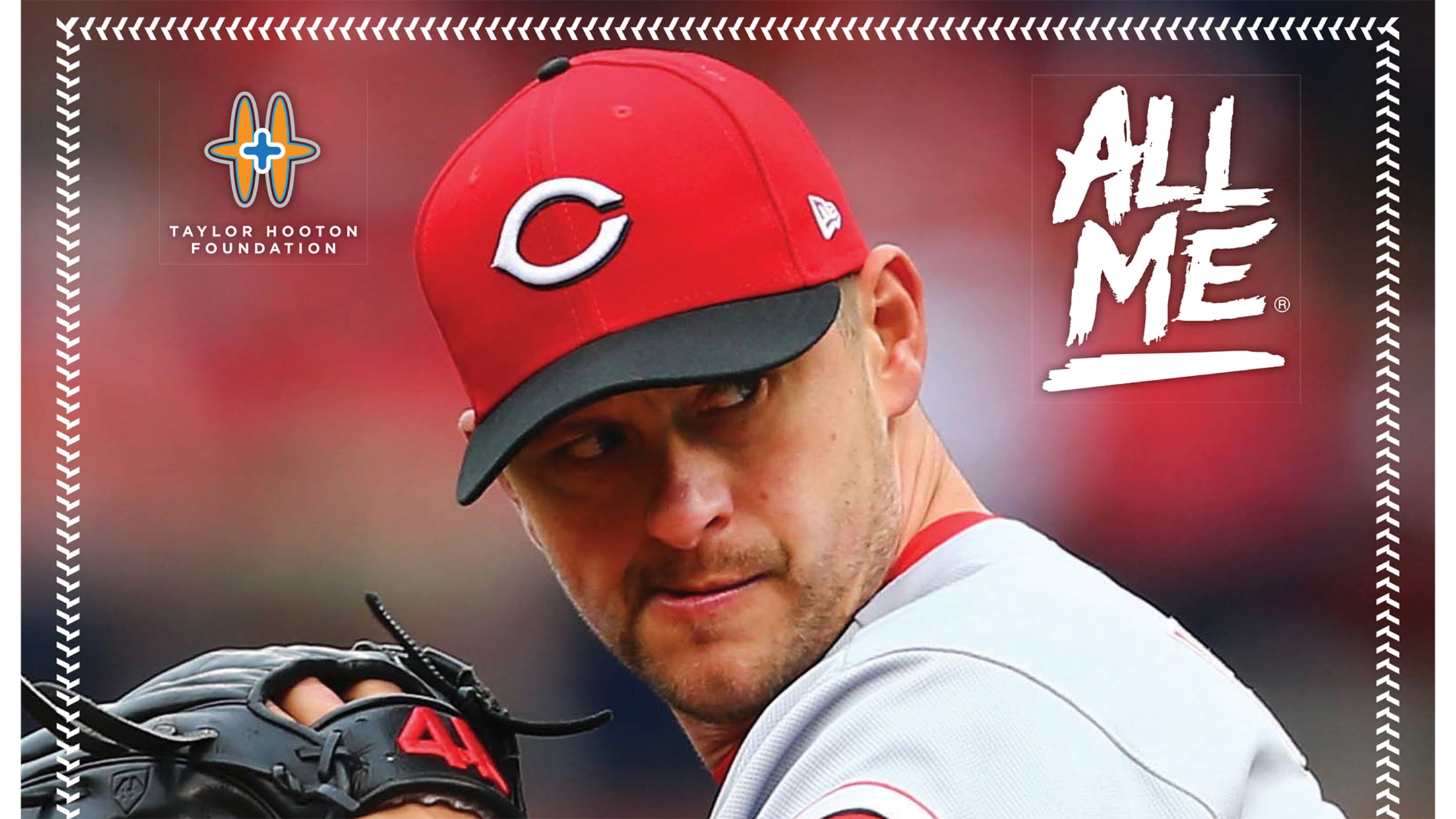 Hughes all-in against PEDs
The Taylor Hooton Foundation announced that its advisory board of active Major League players has reached a record 42 members. That includes at least one representative from each of the 30 teams, including Reds reliever Jared Hughes.
Members of the Taylor Hooton Foundation advisory board advocate against the use of performance-enhancing drugs by youths.
"I think it's great," Hughes said. "Theoretically, everybody in the league should be doing it, right? We should all be all-in on not doing any PEDs and should understand the effects that has not just on ourselves, but the young people who are watching us play. We're role models. It starts with how we carry ourselves. Not doing any performance-enhancing drugs is a big part of that."
It's the fourth straight season that the advisory board -- formed in 2014 and endorsed by MLB -- has representation from every club.
The friends and family of Taylor Hooton formed the foundation in 2004 after his death at age 17 following his use of anabolic steroids.
Mark Sheldon has covered the Reds for MLB.com since 2006, and previously covered the Twins from 2001-05. Follow him on Twitter @m_sheldon and Facebook.