Owings excited to welcome brother to D-backs
Club's 34th-round pick has overcome adversity on path to Draft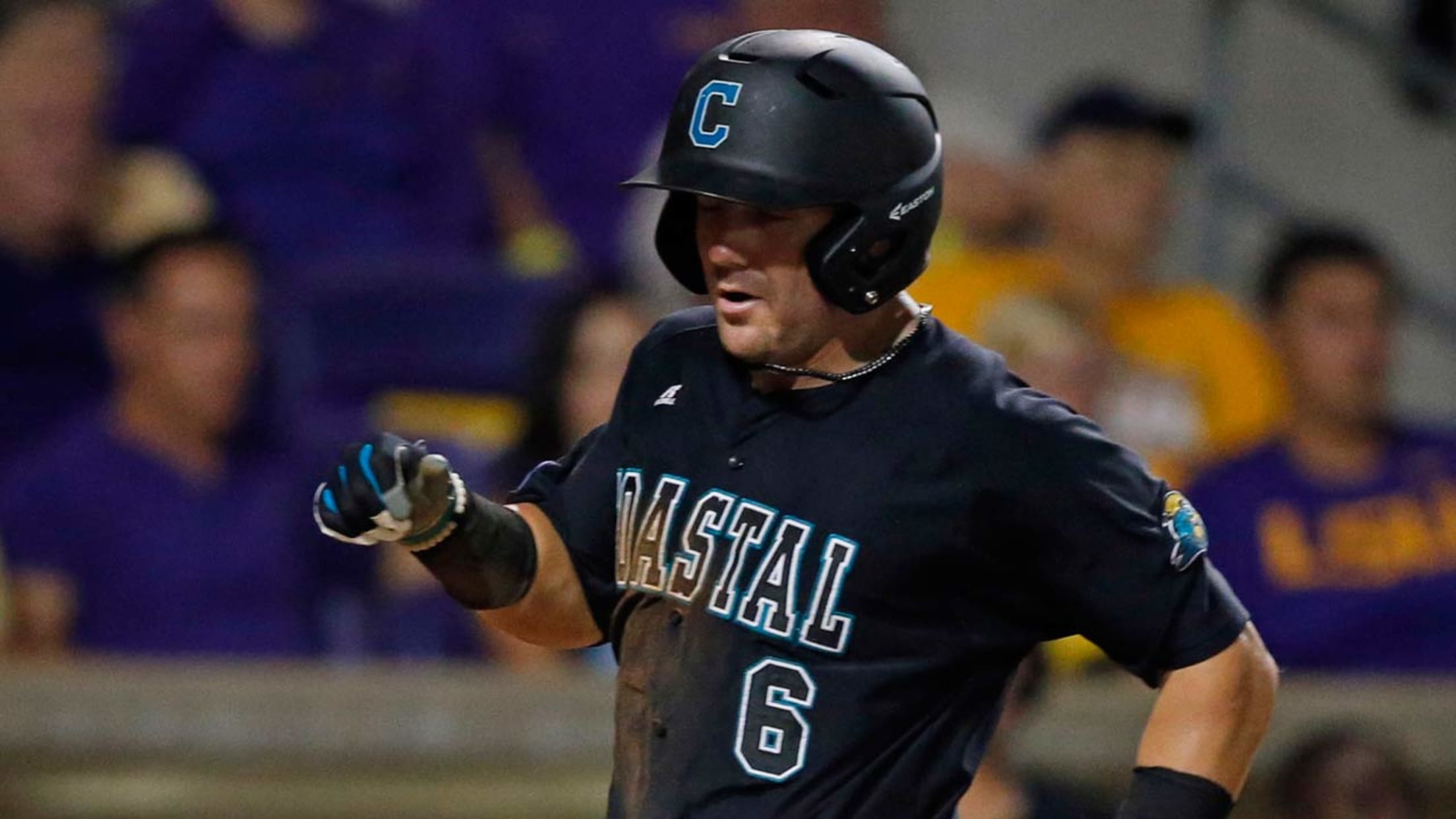 Connor Owings will eventually need a kidney transplant. (AP)
PHOENIX -- Chris Owings could not suppress his smile Saturday afternoon as he walked through the D-backs' clubhouse.No the infielder/outfielder was not happy about the news he was going to be placed on the disabled list with plantar fasciitis in his left foot. Instead he was still digesting the fact
PHOENIX -- Chris Owings could not suppress his smile Saturday afternoon as he walked through the D-backs' clubhouse.
No the infielder/outfielder was not happy about the news he was going to be placed on the disabled list with plantar fasciitis in his left foot. Instead he was still digesting the fact that his brother Connor was selected by the D-backs in the 34th round of the 2016 MLB Draft.
"I was actually in the food room eating when I saw it pop up," Chris said. "We knew it was a possibility, it's just been kind of a long waiting game."
:: Complete 2016 Draft coverage ::
Nothing, it seems, comes easy for Connor, a senior second baseman for Coastal Carolina University.
The 22-year-old was born with a left kidney that never fully developed and was non-functioning. That placed an enormous strain on his right kidney and it was not until Connor began feeling ill in 2012 that his condition was diagnosed.
• Recap every D-backs pick
• D-backs land hard-to-find talent in Draft
Connor now takes medication to treat the condition, but he eventually will need a new kidney, which will come from their mom, Sherri.
"If anything were to happen she's been cleared and she's a match for him," Chris said. "So whenever that does happen. The doctor wants him to go as long as he can with what he's got right now."
Connor has not let his condition slow him on the baseball field. He is the only Coastal Carolina player to start every game over the past three seasons.
In 63 games this year, Connor has a slash line of .373/.479/.673 with 15 homers, 51 RBIs and 14 steals in 15 attempts.
Off the field he's been named on multiple occasions to the Big South Conference Presidential Honor Roll for posting at least a 3.0 grade-point average.
"He's done a great job," Chris said. "I know early on in 2013 his energy level wasn't high enough so that was kind of the biggest thing was him focusing on trying to eat better and just doing anything he can to keep his energy level up. It's fun working out with him in the offseason. He's such a hard worker that it's great to see him get where he is today."
Not only was Connor drafted Saturday, but his Coastal Carolina team was set to square off against perennial college baseball power Louisiana State University on Saturday night in Baton Rouge.
"My mom and dad and older brother are there, my mom's sister and her brother are actually in [Baton Rouge]," Chris Owings said. "They drove from South Carolina down to Louisiana for the game tonight. So they've got a good group in town to support him. Hopefully they can get a 'W' tonight and be able to celebrate."
Once he signs, Connor will likely report to the D-backs' Spring Training complex in Scottsdale, Ariz. to get ready for whichever team he is assigned to for the summer.
"He's been waiting for this day for so long," Chris said. "He's worked so hard to get where he's at. He's had a couple of setbacks and it's been tough on our family, but today has been worth it for him. I'm looking forward to getting him out here and seeing what he's got. Really grateful that the D-backs were able to pick him up. I told him we've got an open bedroom at our place for him."