D-backs' Inclusion Day brings fans together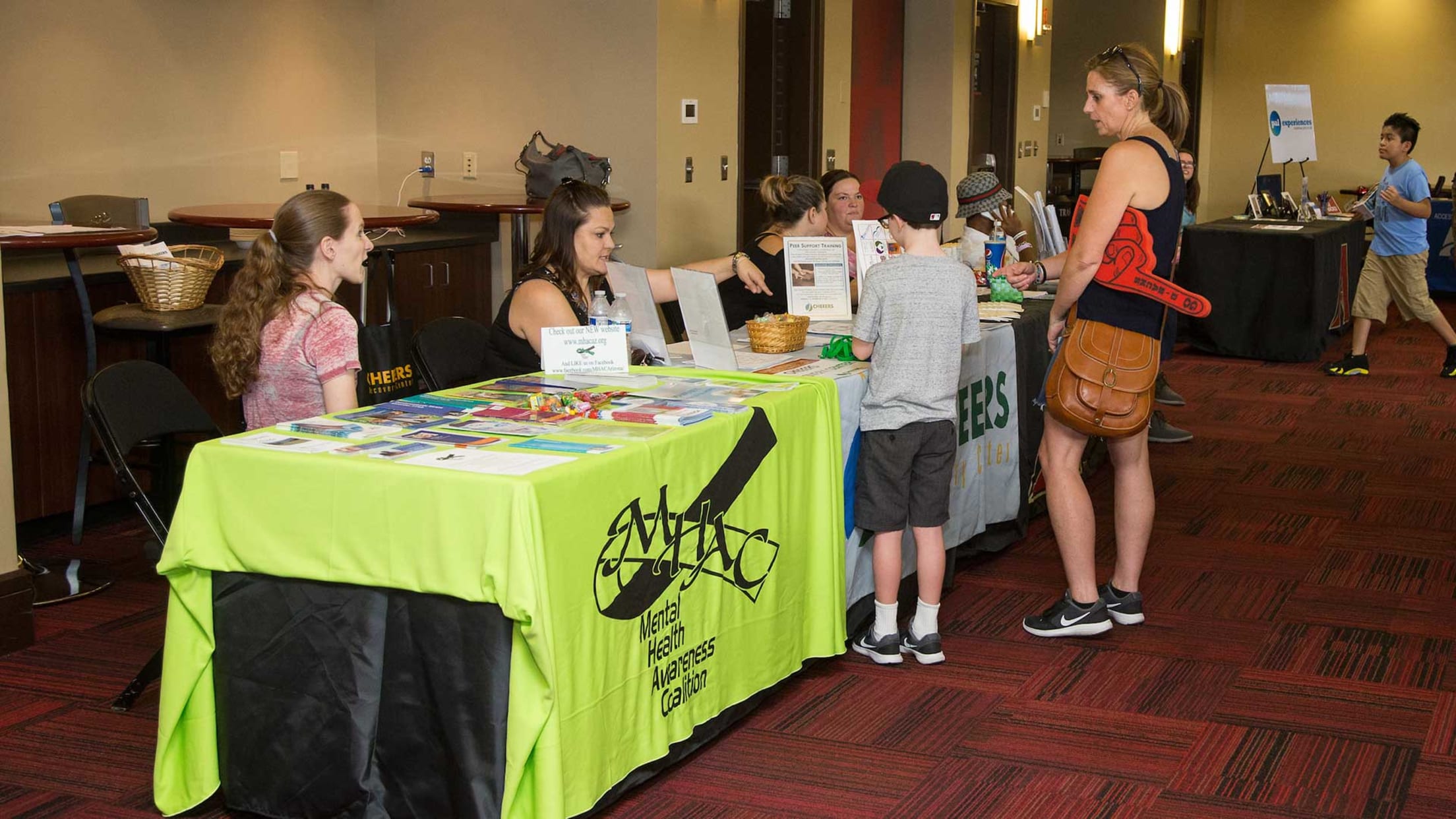 The D-backs partnered with various organizations across the state of Arizona this Saturday to celebrate its 7th annual Inclusion Day and Expo at Chase Field.D-backs fans were able to check out various displays from organizations such as "Project 34," the Barrow Neurological Institute and the Southern Arizona Association for the
The D-backs partnered with various organizations across the state of Arizona this Saturday to celebrate its 7th annual Inclusion Day and Expo at Chase Field.
D-backs fans were able to check out various displays from organizations such as "Project 34," the Barrow Neurological Institute and the Southern Arizona Association for the Visually Impaired after they knocked down piñatas at the "SOL La Terraza" section and accessed the Legends Suites in the upper concourse of Chase Field.
The experience was a hit for everyone involved.
"A lot of people with disabilities enjoy baseball," said Dan Clemente, who greeted fans in front of the suites as one of the exhibitors in charge of the event.
"It's good to let the community know about all the services that are available within this organization. … All the organizations that are here help those who are facing challenges in their day-to-day lives."
Those challenges are a daily reality for people like Jacob Ulrich, whose disability doesn't allow him to walk. Jacob came to the game with his mother, Teresa, and was enjoying every second of it.
"I'm happy, appreciative and thankful," said Teresa. "This is one of the few places we can [come] to. The Diamondbacks are leading the way."
One of those leading the way was Cory Hahn, D-backs coordinator of professional scouting, and co-founder of Project 34.
"Inclusion Day is really cool. It doesn't only raise awareness, but it allows people to connect," said Hahn. "When you come here, you realize that you are not alone. For the D-backs to be a part of that is pretty special."
Cory was paralyzed from the chest down during his freshman season at Arizona State, but his contributions off the diamond helping people with spinal cord injuries were a vital part of Inclusion Day.
"Project 34 is a foundation that wants to be the bridge that helps people with their independence and their quality of life [by] providing the supplies, physical therapy and whatever we can to make their lives easier. I've been very fortunate to have the support to chase my dreams, and we want to do the same for others," Hahn explained.
Hahn's words also applied to people such as Hailey Dawson, who threw the ceremonial first pitch with a 3D-printed robotic hand (having been born missing three fingers in her right hand), and Michelle McIndoe, a girl who suffers from autism and sang the national anthem before the game.
"You realize that baseball is a physical sport, but everything off the field counts just as much," Hahn said. "There are so many ways that baseball can impact the lives of many and provide opportunities for people that want to chase their dreams."
The D-backs, thanks to Cory and others like him, were able to help make those dreams come true.