Walker expects big things from his slider
D-backs right-hander throws three scoreless innings vs. White Sox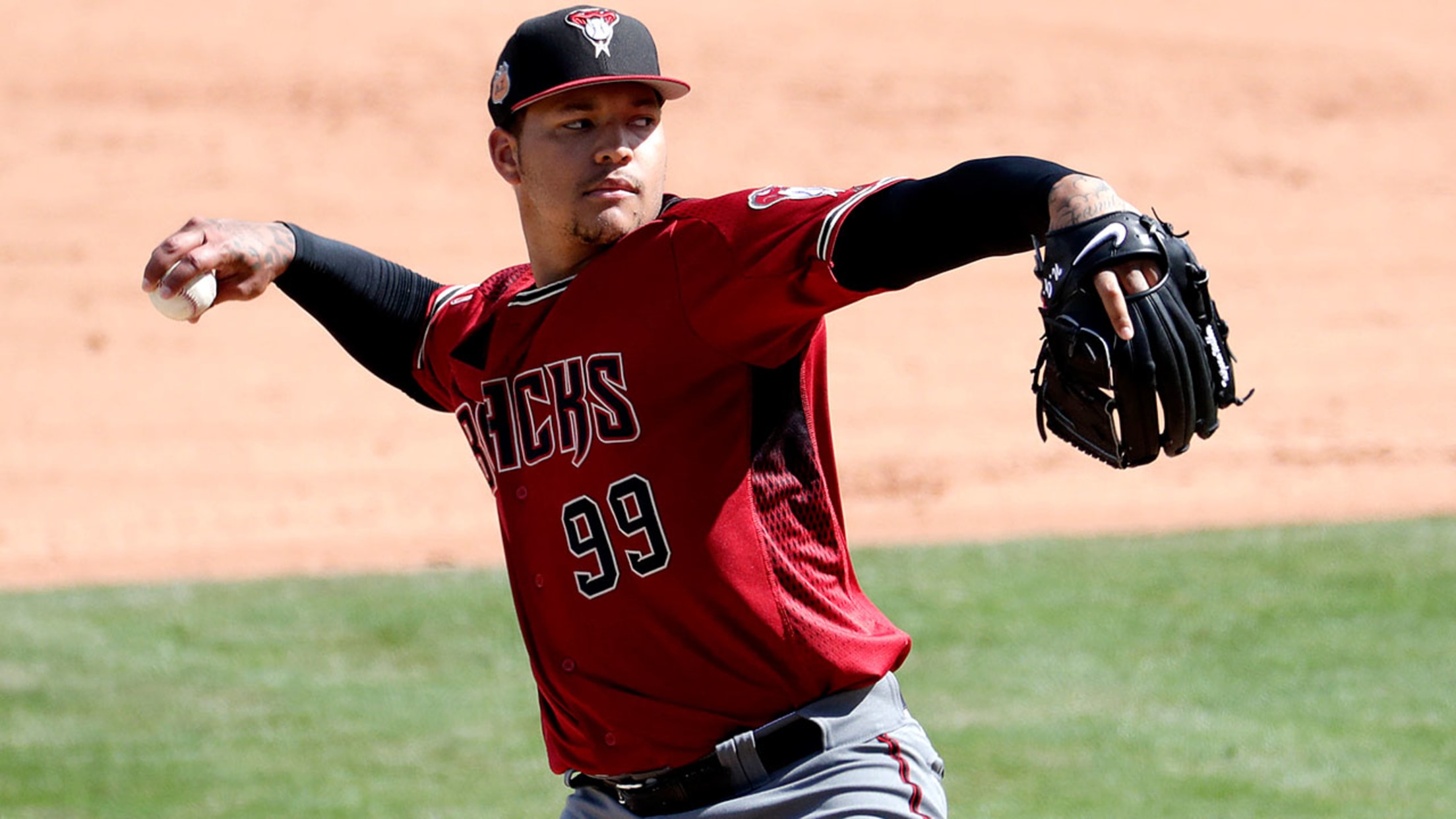 D-backs right-hander Taijuan Walker needed just 26 pitches to throw three scoreless innings on Sunday. (AP)
SCOTTSDALE, Ariz. -- Taijuan Walker expects the slider to be a big pitch for him in his first season with the Diamondbacks, and early indications are positive.Walker has thrown the pitch less than 1 percent of the time, according to Brooks Baseball, but he has big plans for it this
SCOTTSDALE, Ariz. -- Taijuan Walker expects the slider to be a big pitch for him in his first season with the Diamondbacks, and early indications are positive.
Walker has thrown the pitch less than 1 percent of the time, according to Brooks Baseball, but he has big plans for it this year. It was a focus of his second Cactus League start on Sunday and the right-hander came away very happy with the results.
"I think it's going to be a big pitch for me, if I can continue to throw it and have confidence in it," Walker said.
He mixed in the slider -- more than once doubling up with it -- with his fastball and curveball in three shutout innings against a right-handed-heavy White Sox lineup. The D-backs beat the South Siders, 4-1.
• D-backs Spring Training: Schedule | Information | Tickets
Walker allowed just one hit and threw just 26 pitches -- he threw an additional 20 in the bullpen after he exited. He now has five scoreless innings this spring, his first with the D-backs after being traded with Ketel Marte from the Mariners for Jean Segura, Mitch Haniger and Zac Curtis.
"I feel like I've been executing my pitches, so results definitely help," Walker said. "It just shows that I'm executing."
D-backs manager Torey Lovullo likes what he saw from the club's biggest offseason acquisition.
"It was short and late," Lovullo said of Walker's slider. "I felt he could go to at any time, in any count. You could just tell he was in a great rhythm and comfortable with any pitch, not just the slider.
"Taijuan was really, really good today."
It was a trend Lovullo has noticed so far this year in the Cactus League. Outside of Archie Bradley and Robbie Ray, each starter has posted a strong outing for a group that was much maligned last season. Bradley bounced back in his second appearance, and Ray will get the chance to do so Monday against the Royals.
"You watch the bullpens, and then you transition into the live BP, and you wonder how it's going to translate [into games], and I have been very pleasantly satisfied with how that's translated into games," Lovullo said. "These guys are really getting after it. We've got some pretty special, special arms. And it's fun for me to watch."
Chris Gabel is a contributor to MLB.com.**