Salas, Marte take part in D-backs bike giveaway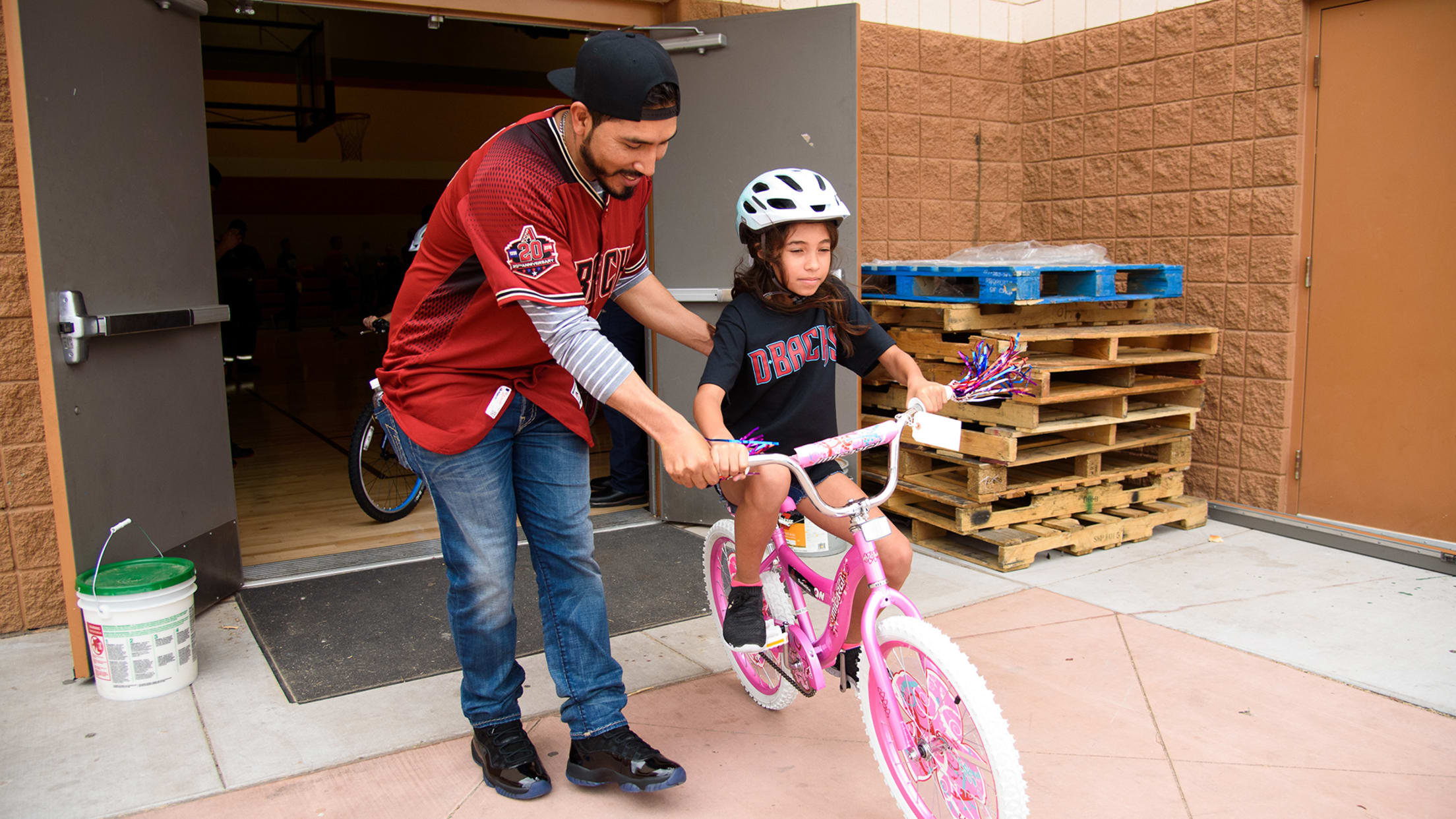 A little girl stood wide-eyed at the Jerry Colangelo branch of the Boys & Girls club in West Phoenix as she saw two of her favorite D-backs, second baseman Ketel Marte and pitcher Noel Salas, standing in front of 100 bicycles. The bicycles were for kids in need as part of
A little girl stood wide-eyed at the Jerry Colangelo branch of the Boys & Girls club in West Phoenix as she saw two of her favorite D-backs, second baseman Ketel Marte and pitcher Noel Salas, standing in front of 100 bicycles. The bicycles were for kids in need as part of a giveaway during the third annual "D-backs Safelite AutoGlass Summer of Safety."
"Safelite is one of our biggest partners. They helped us underwrite the cost of the bikes, and yesterday we got together to assemble all 100 of them," D-backs vice president of corporate and community impact Debbie Castaldo said. "These are kids that need our support in the community.
"We work with the Boys & Girls club to choose kids that might not otherwise get a bike. They also get a free helmet. It's a lot of fun for us to give them away so that kids can be active."
The young girl and her friends got to learn about bike safety from Phoenix area law enforcement, as well as the fire department, but she was hesitant about actually riding one since she had never done so before. That was when Salas came up to her and helped her get through the "Bike Rodeo," an obstacle course designed to apply the lessons learned.
"To see the kids' faces full of joy fills me with happiness," said Salas, who along with Marte also rode his own bicycle around the obstacle course. "My favorite moment of all was when I helped that girl who didn't know how to ride a bike, and I saw her take her first steps in learning how to do it."
Marte echoed that sentiment and promised that he would be back next year.
"It was all really beautiful," said Marte.
Marte even played basketball with the children before the event.
"We are here to help the kids be happy. What I loved the most was seeing the smiles in all their young faces. We want to come back next year and give back the love and happiness that they have always shown us."